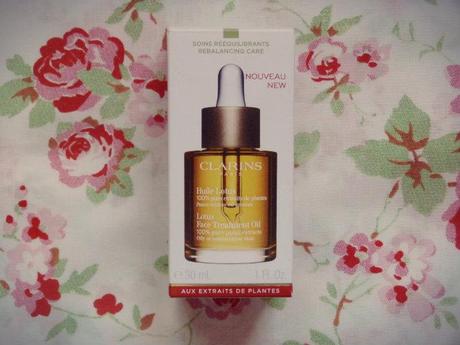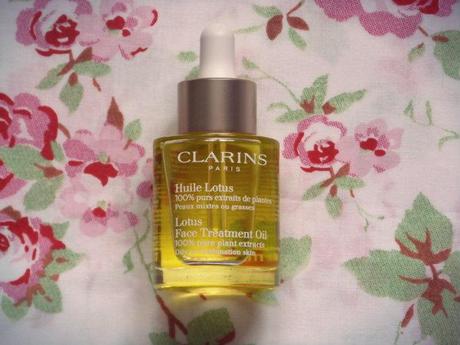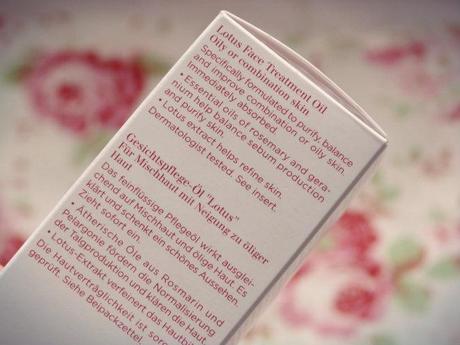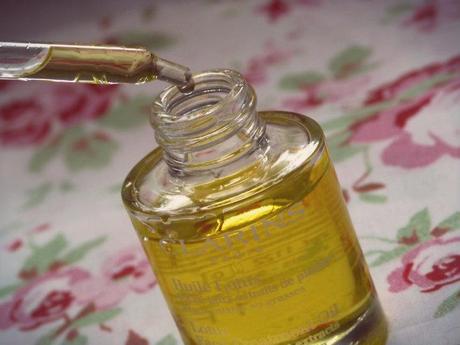 What is it with me and skincare at the moment? I feel that I should change this to the Beckys Skincare show! At the moment skincare is my vice and I can't resist a new product to try. The newest on the scene being the Clarins lotus oil after hearing its praises sung by the likes of Vivianna does makeup and Gh0stparties amongst a few. 
There are 3 oils available within the Clarins treatment oil selection ranging from dry to oily/combo depending on your skin type. If you had suggested 6 months back to try putting oil on my already grease ball face then I would of ran to the hills screaming but fast forward to now and I can't get enough of the stuff. Having educated myself on the world that is skincare it appears that even the most oily of skin requires moisture and although it is tempting to 'strip' oily skin using harsh astringent products this can actually have the opposite effect. As a result of this our skin can start to overproduce oil thus leaving you with oilier skin than you started. Not good. 
The lotus treatment oil is made from 100% plant extracts and is designed to balance out oily skin meaning that in the long term your skin should thank you for it. I use this every other night in conjuntion with my usual skincare routine and usually in replacement of a generic moisturiser. I use one generous squeeze of the applicator, rub between my hands to warm the product and then press into my skin. As recommended in the directions I use the push and release method using the tips of my fingers really ensuring that it goes right into the pores. Now it does say that it is immediately absorbed but it does leave an oily residue on the skin and looks a tad shiny so I would only recommend this to be used in the evening and not  during the day.  I can't imagine makeup would sit well on this. It does have a rather potent aroma, but I actually find the fragrance rather soothing. In the same way that the Caudalie Elixir does. Its a very herbal scent and some people may not find this particularly appealing but personally I love it and ensure I get a good sniff whilst applying. In the morning my skin has a slight shine to it but once I have cleansed this is easily wiped away. The results? Juicy plumped up skin with a healthy glow. Used regularly this has definitely added a glow to my complexion and my skin is a lot less oily than it was to start with. 
Priced at a rather hefty £29 this is the ultimate indulgance product but well worth it in my opinion. You do get a rather generous 30ml and only need the tiniest amount per night which means it will last you a long time. If you are looking for a cheaper alternative to this then I highly recommend The Sancutary's spa facial oil which you can get at Boots for around £16.