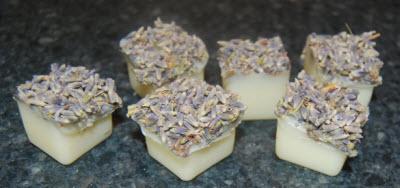 Now, you can make your very own homemade clamshell bath melt by following these very simple instructions.  The clamshell bath melt takes no time to make, smells amazing, and comes complete in its own packaging.  It literally does not get any easier than this recipe!
All of the ingredients needed to make this super easy recipe can be found at Natures Garden.
Now, besides all of the skin loving benefits of bath melts; one of the coolest aspects is that you can cater you bath melt to your specific liking.  By switching out the scent, herb, oil, or butter, you can make an array of clamshell bath melts.  If you would like to see the complete list of butters and oils you can choose from, please click on this link, or click on this link if you would like to see the herb selection.  If you would like to view the variety of fragrances that Natures Garden carries, in finding the perfect scent for your clamshell bath melt, please click on this link.  Just remember to select a scent that is body safe!
However, if you would like to follow this clamshell bath melt recipe exactly, here is the items and weights that you will need:
230 grams Mango Butter- an exotic, luxurious butter that is super moisturizing
16 grams White Beeswax- leaves your skin feeling silky soft
10 grams Grapeseed Oil - this oil is high in antioxidants and easily absorbs into the skin
10 grams Lavender Flowers Whole- for both decorative purposes, as well as aromatic and relaxation reasons
4 grams Kismet Fragrance Oil - A winner of a scent!  This is the fragrance description:  Beginning with fresh top notes of sweet orange and lavender; followed by a sleek woody blend of patchouli, incense and golden amber embracing the heart and soul inside oneself.
Now, there are a few things that you will want to note about bath melts.  First, if you are not fond of the idea of herbs going down your drain, you can always place the bath melts inside a pull string tea bag.  This will still allow the bath melt to function, but will keep all of the herbs inside.  Then, when you are ready simply throw the tea bag (with the herbs inside) away.  Secondly, it is the nature of bath melts to begin to melt just from physical contact with skin (or warm water).  It is not advised to keep your melts where they are susceptible to heat or direct sunlight, or to ship this type of bath and body product.
And, finally the steps (with pictures included):
First and foremost, as always clean and sanitize your work area.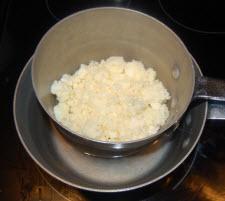 Then, using the double boiler method, weigh out and melt the following ingredients: the Mango Butter, the Grapeseed Oil, and the Beeswax.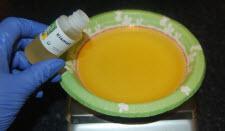 Once you see that all the ingredients are melted, remove them from the heat source.  Next, add the Kismet Fragrance Oil.  Then, stir to incorporate.
Now, lay out your 4 clamshell containers on a flat surface.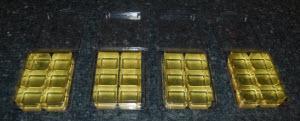 Then, slowly begin to pour the bath melt mixture into your clamshells.  Do not fill the clamshells all the way full.  Make sure you leave room for the lavender flowers to go on top.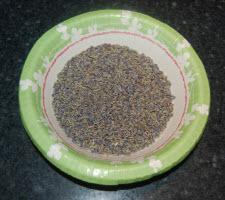 Next, weigh out the 10 grams of lavender flowers.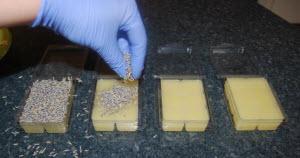 Once you notice that the bath melts have started to set up slightly, there will be a thin film.  At this point, it is time to sprinkle the clamshells with the lavender flowers.  Because the lavender flowers are so light, you may have to apply light pressure to ensure they stick to the top of the bath melt.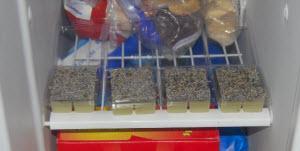 When the clamshell bath melts are hard enough to move, place them in the freezer for 30 minutes.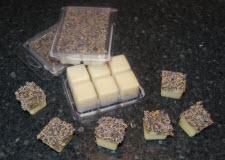 That is it!  Remove your clamshell bath melts from the freezer, and snap the lid shut.
Your clamshell bath melts are now ready for use!
When you are ready to use them:   Only one bath melt is needed per bath.  Place one bath melt cube into the bath tub under warm running water.  Enjoy!
Please Note:  Be Careful: Your bath tub will be slippery from the oils and butters once the bath melt has melted.
Natures Garden is not responsible for the performance of any of the recipes provided on our website. Testing is your responsibility. If you plan to resell any recipes we provide, it is your responsibility to adhere to all FDA regulations. If there are ingredients listed in a recipe that Natures Garden does not sell, we cannot offer any advice on where to purchase those ingredients.