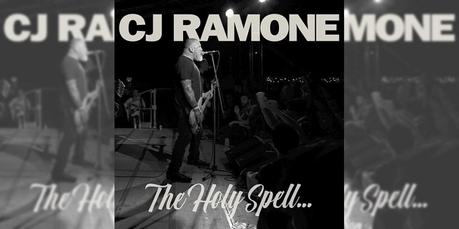 CJ Ramone is one of the few living past members of one of America's best-known punk bands, the Ramones.
The former Ramone's bass player has been touring for more than 30 years, and he's ready to hang up his touring hat.
That tour will be stopping here in Toronto on August 15th at the Legendary Horseshoe Tavern.
We were lucky enough to catch up with him via email to find out all the details about his last tour, the latest album, what's next, and more.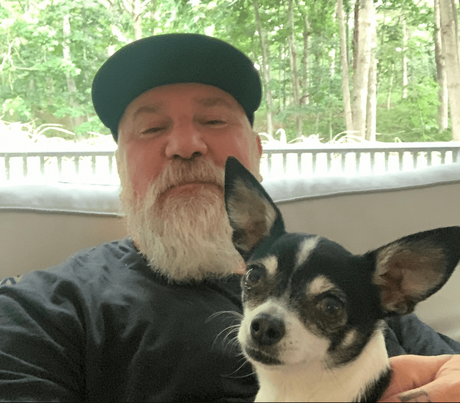 Q&A with CJ Ramone
Q1) Can you talk to us about the writing and recording process for The Holy Spell?
CJ) I wrote most of this record in a walk-in closet in my home in about two weeks time. Sound strange? Not for me! I work best under pressure. It forced me to really dig deep. Not that I think my record will go down in history as one of the greatest recording's of all time, but it is absolutely the best that I have to offer.
I recorded for 21 days straight at Buzzbomb Studios in Orange, CA. I slept on the couch in the control room for all but two nights. It felt good to have an unbroken creative flow. Paul Miner, who engineered recorded and produced my last record, American Beauty, was there with me the entire time and deserves a lot of credit. This was the first record I made without Steve Soto, but Paul, Dan Root (Adolescents) and I had all worked with Steve for so long that there is a piece of him on the record for sure.
Q2) What's it like to be working with Fat Wreck Chords for this album?
CJ) Same as the last two! Fat is always supportive for me!
Q3) Word is out that this is your last tour. Why are you hanging up touring?
CJ) I've been touring in a van for 30 years. I'm playing in the same small clubs to the same people and still love it. But there are other things I want to do, both musically and creatively in general. I'll still play shows, but it's getting tougher to slug it out in little watering holes that have been my home for a long time now. Wah!!! I know. I seriously have other things I want to do before I die.
Q4) I read on TheSeeker.ca that you're enjoying making and writing music more than ever, will The Holy Spell be your final album, or are you just quitting touring?
CJ) I've already got most of my next album written, and I will continue to write and make music for as long as I am inspired to and feel that it's good enough to be heard.
Q5) Do you have a favorite track?
CJ) Hands of Mine. That song is more along the lines of where I'm going next. Not sure all of my fans will follow me down that road, but that's the road I'm on.
Q6) Why did you pick Dog Party to be your tour mates?
CJ) Because they're rock and they're fun! Plus I've played with them in the past, and we get along really well.
Q7) You've thrown in a handful of Canadian dates, why did you choose Montreal, Toronto and London?
CJ) Those three cities have always come out for my shows!!
Q8) Do you have any Ramones tour stories that you can share with our readers?
CJ) I wanted to go bungee jumping in Australia while we were on tour there. Our tour manager Monte found out and told Johnny who squashed it right away. I crapped on a room service plate and left in front of Monte's door later on that evening.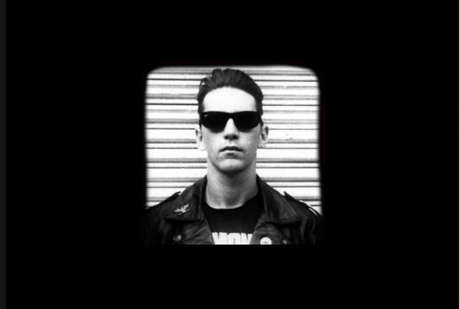 We also had CJ do a round of 5 Quick Questions for us. Here you go!
5 Quick Questions with CJ Ramone
Q1) If you're on a road trip, what's the one album you can listen to on repeat?
CJ) Currently Lydia Loveless Boy Crazy. Historically, Black Sabbath Paranoid.
Q2) What can fans expect from a live performance?
CJ) The urge to dance I hope!
Q3) Is there a band or artist that you think people should be paying more attention to?
CJ) Lydia Loveless
Q4) Tell us something about you, that even your fans wouldn't know?
CJ) I have a large dark birthmark on my back that's kind of hairy. I call it my pet hairy spider.
Q5) Is there anything else you want to share with our readers?
CJ) Be good to people. We need that. 🖖🏻