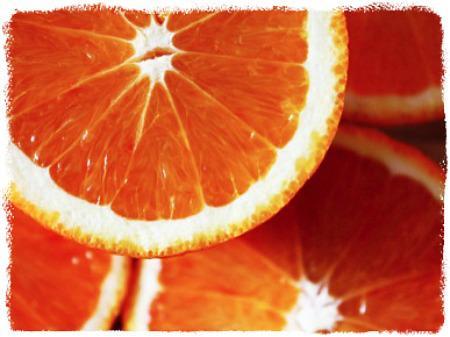 In light of the "tangerine tango" trend (or as I like to call it: the coral craze), at the moment I'm obsessed with all things orange — right down to my beauty and body products!
Good news, beauty mavens: now you can trade in the delicious fruity cocktails for a plethora of citrus-infused beauty goodies. They promise to rev up your beauty routine, sans the hangover!
Beyond the oh-so-trendy hue factor, what other benefits can orange-infused products deliver? Loads! For starters, anything in the citrus family is known for it's toning and pigmentation properties. To boot, this delicious fruit also contains oodles of vitamin C to help improve skin's texture and firmness. Orange extract also has anti-aging properties (through its high vitamin E content), and can even act as an astringent to help combat acne.
Feel like adding a little "zest" to your bath and body routine, beauty enthusiasts? Then check out these six juicy products:
Carol's Daughter, Orange Ambrosia Shea Souffle ($20): With its yummy title, this rich, creamy moisturizer sounds delicious enough to eat! Shea and cocoa butters make this moisturizer the ultimate dry-skin quencher without feeling heavy or greasy. Blood orange oil provides the perfect citrusy scent that will cause those around you to run to the nearest bar and order a mimosa! Read on…
For the complete article and product images go to Citrus Crush: Products To Rev Up Your Beauty Routine on GalTime.com! Crows' Feet, Cupcakes, and Cellulite has joined GalTime's Editorial Beauty Expert panel and is a regular contributor! 


What do you think, beauty enthusiasts? Are there any citrus-infused products you're obsessed with at the moment? Share 'em in the comments section below!