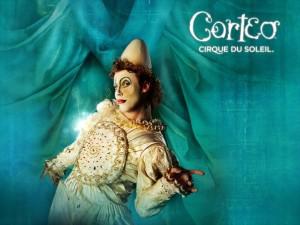 The theatrical world of entertainment, comedy, and spontaneous acts that is Cirque du Soleil's Grand Chapiteau is coming to the Netherlands this weekend. From 23 March to 13 May, the Amsterdam ArenA will host the traveling acrobatic extravaganza's latest show Corteo.
Corteo, which means procession in Italian, is a joyous and sombre funeral parade, played out from the perspective of a clown named Mauro. As he watches the festive procession of his closest fiends, this unique view of the Big Top world shows a remarkable blend of passionate actors with the elegance and power of acrobatic performers. Together, they take the audience on a mysterious tour of the space between heaven and earth.
"It all sounds rather maudlin and sad, but there's very little that's sad. It's quite crazy," the show's artistic director Bruce Mather told Time Out Amsterdam.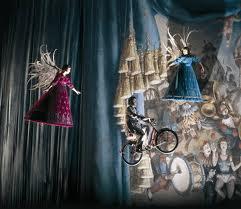 Indeed, the show is a dazzling display of terrifying trampoline acts, mid-air pillow fights, tightrope uni-cycling and a slew of sensational somersaults. "The bed flies, chandeliers fly, people fly - everything flies in this show," Mather said.
But throughout these magical displays, Corteo tells a story. An emotional tale of life love, friendship, and beginnings and ends. Played from the perspective of a clown, the show puts charm and imperfection side by side with strength and fragility and wisdom and kindness. It is an expression of the human traits that we all possess. The music, at times upbeat and playful, makes Corteo a timeless celebration in which illusion defies reality.
Since their start in Quebec, Canada, Cirque du Soleil has entertained over six million people. Growing from a small company, they have grown to include 1,200 artists from over 50 countries. The acrobatic troupe has performed in the Netherlands since 1996, an has always been met by rave reviews and standing ovations.