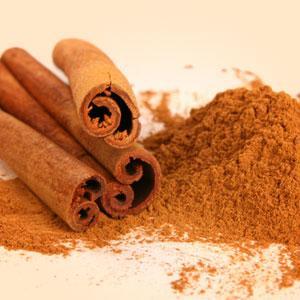 Cinnamon Sticks Fragrance Oil- Fragrance Oil Spotlight
This best selling fragrance oil is the perfect scent for this holiday season.Even though this scent reminds many people of Christmas, our customers consider this fragrance a MUST HAVE for their year round product lines too.This "knock your socks off" cinnamon scent is a huge success; and many of our clients find that their customers absolutely love products made with this fragrance oil.This perfectly plain, true cinnamon scent is great alone; but many of our customers also suggest mixing Cinnamon Sticks fragrance oil with vanillas or other spice scents to make amazing customized blends.  Cinnamon Sticks Fragrance Oil even made the cut for the Natures Garden 2013 Customer Favorite Fragrance Oils. 
What does Cinnamon Sticks Smell Like?
This fragrance oil by Natures Garden is the aroma of freshly ground cinnamon bark. 
How Do Our Customers Use Cinnamon Sticks Fragrance Oil?
In the candle crafting realm; our customers use this fragrance oil in their Joy Wax, Soy Wax, Pillar of Bliss, 464, paraffin, paraffin blends, and WOW wax.This fragrance oil makes extremely strong candles and tarts.In fact, cinnamon sticks fragrance does not only have a superb hot throw, but also an extremely strong cold throw too.This phenomenal scent has also been reviewed to work well with melts in electric burners, potpourri burners, reed diffusers, sachet beads, and incense.
In the realm of bath and body, the usage percent for this fragrance oil is .05% for Bath Oils, Soaps, and Bath Gels, and a .01% for Lotions and Perfumes. This fragrance oil has been used to make: melt and pour soaps, body sprays, body butters, lotions, and shower gels.Finally, for those of you that are cold process soapers, this fragrance is awesome to work with.Here are the official results:Perfect Pour.  No ricing, no acceleration.  Discolors to a pale yellow.  Stays strong during cure.  Great cinnamon scent on its own or mixed with other scents.