Hey everyone!So, it looks like I am behind on my posts.  Yikes.  Sorry about that.Y'know how summer goes.  It always flies.  Well, that is my excuse.  A busy, fun filled summer!  How was yours?!
Let's start where we left off shall we?Last party I posted was back in April.  There's been so many parties since then, you guys.So next up was a last minute party, on May 5th to be exact.That's right.Cinco De Mayo, my friends!  Ole!
I decided to have a fun mexican night with the family.  We started off with mexican food.   Tacos, of course.Then moved on to have a few treats.  And because I literally planned it in one day, I totally cheated on these.What do you expect, right?I decorated with what I had, napkins for the front garland, leftover fabric and streamers for a backdrop.  So easy.Add in some decorative pieces I had on hand and here you have it.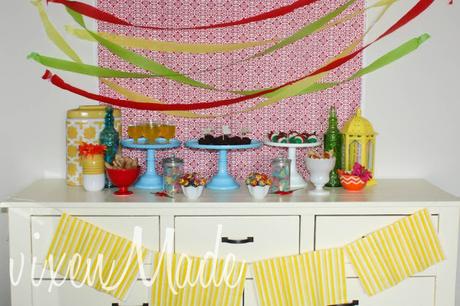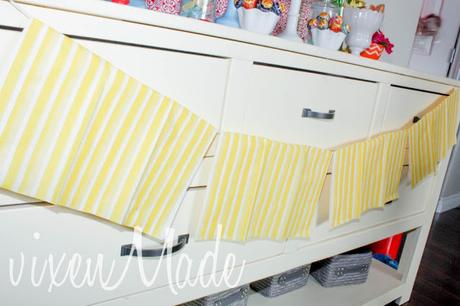 My kids love jello.  I had lemon jello in the pantry.  Done.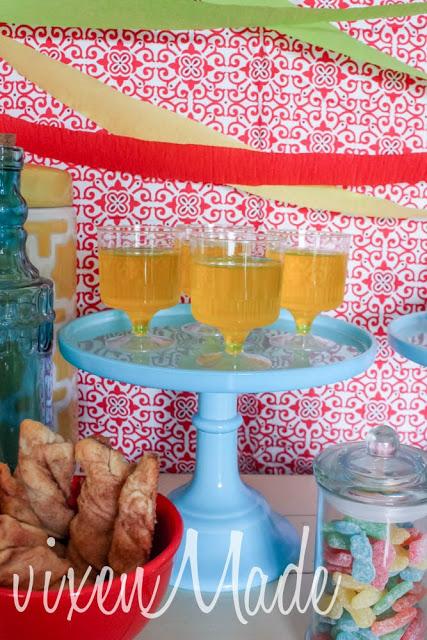 Spicy chocolate brownies!  They were pretty good.  Love that little kick!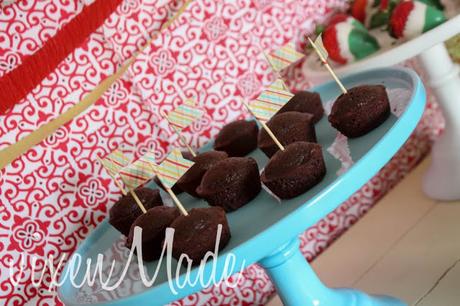 An easy way to make churros:  I used pillsbury crescent rolls dough and added cinnamon and sugar.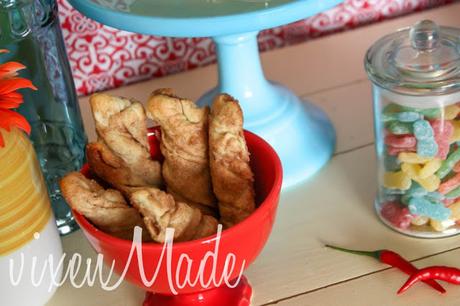 And some chocolate dipped strawberries to celebrate the Mexican flag.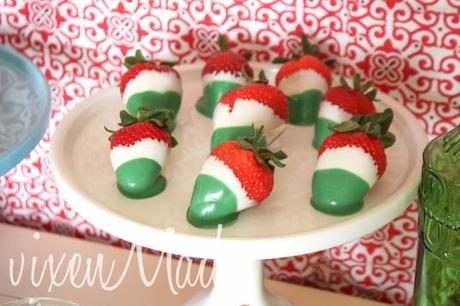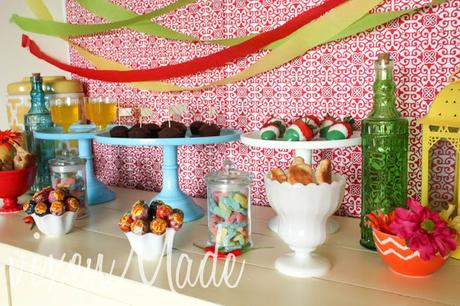 Add in some colorful sour patch kids candy.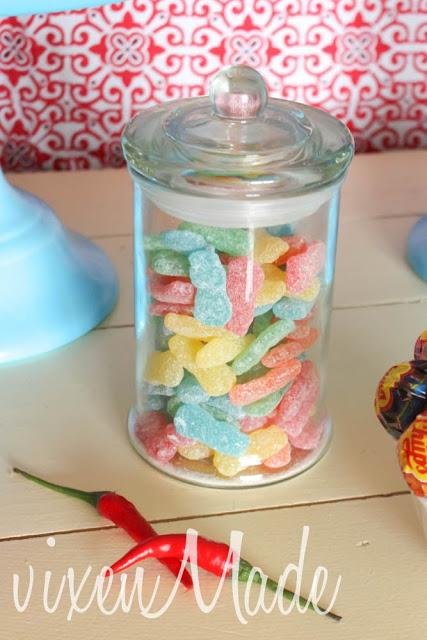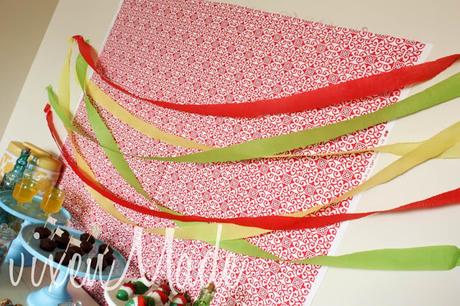 And chupa chups lollipops!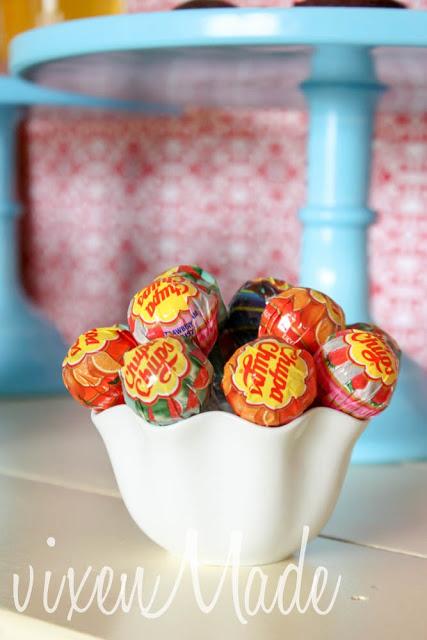 So simple.  Hope you enjoyed the tips along the way!  
Thanks for stopping by.