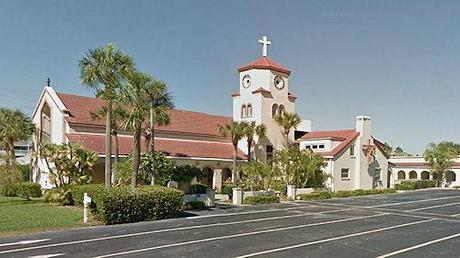 image credit Google Maps
The Church by the Sea in Tampa Bay, Florida, has become an internet sensation after hundreds of people have flocked to see the face of a chicken within its walls. With its large round windows resembling two eyes and roof tiles appearing as a beak, the so-called 'chicken church' is attracting an expanding fan club online.
Dee Dee Parker, a long term member of the Church by the Sea said the congregation is delighted that the building makes people happy but did not realize that they had become so popular online.