Christy Turlington has always been my favourite of the original Supermodels.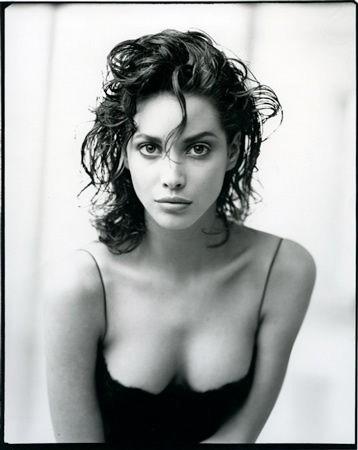 Christy Turlington by Arthur Elgort for Interview magazine, 1987.
In honour of Christy's fortieth birthday in 2009, W magazine put together a collection of iconic images from her career, some of which I've posted here, but you can view the slideshow here.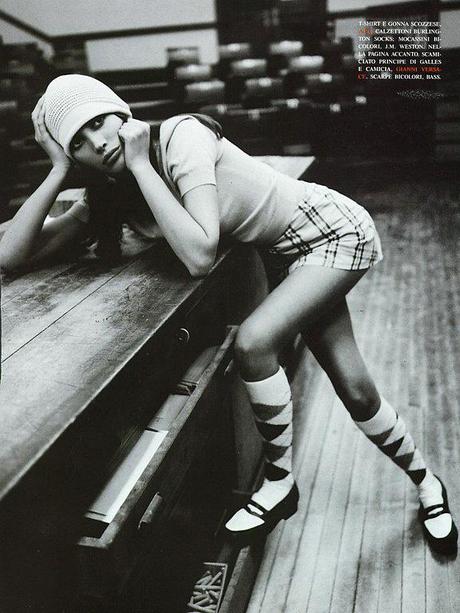 Christy for Vogue Italia, March 1994 by Steven Meisel.
Those doe eyes, perfect lips and button nose. That look she has when she's looking right into the camera. No one does it like she can. Her face, which has been the face of many campaigns throughout her career, was once used by the Costume Institute at the Metropolitan Museum of Art as the face of 120 mannequins!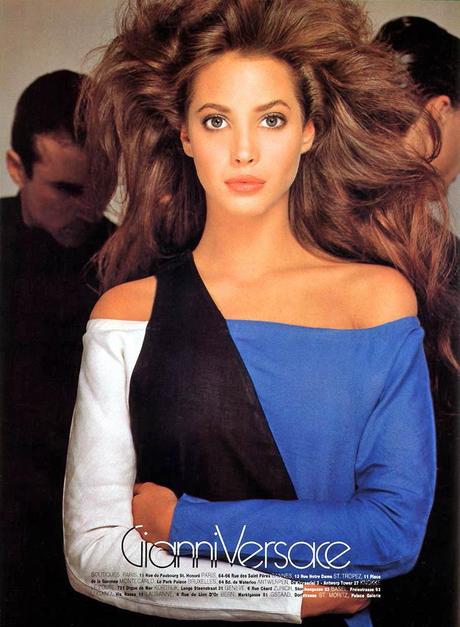 Christy by Richard Avedon in an ad for Gianni Versace FW 1987.
Christy by Ellen von Unwerth for Vogue Italia, 1990.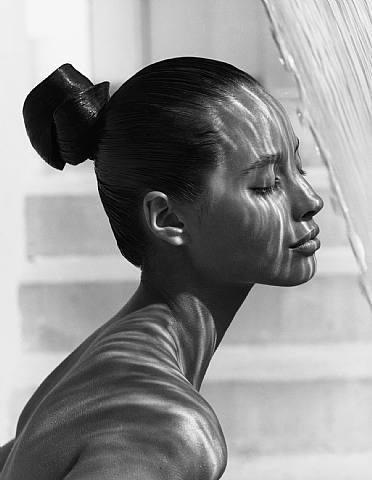 Christy by Herb Ritts.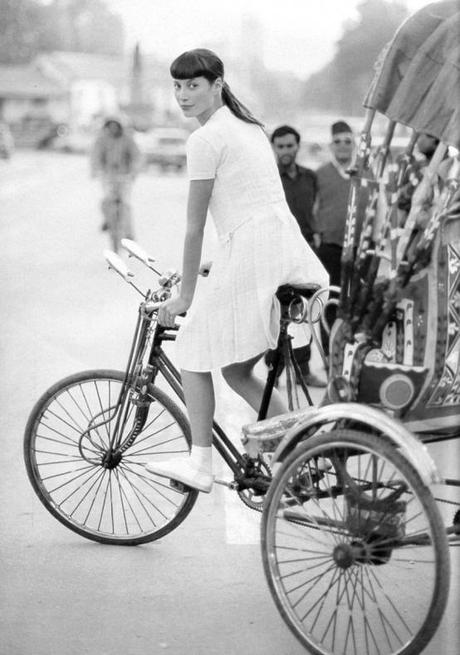 Christy always could work a great fringe.
And don't get me started on her hair! Perfection. She can wear it long, short, curly or straight, fringe or pulled back off her flawless face. She is a chameleon. Yep. I guess by now you can tell she's been a long-time girl crush of mine.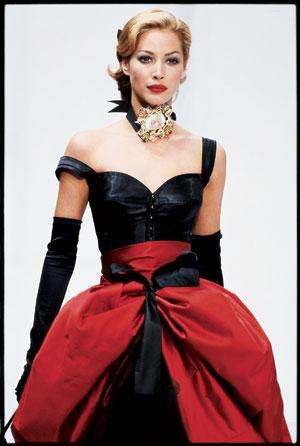 Christy on the runway for Dolce and Gabbana, 1992.
Christy models Atelier Versace, Fall/Winter 1990/1991.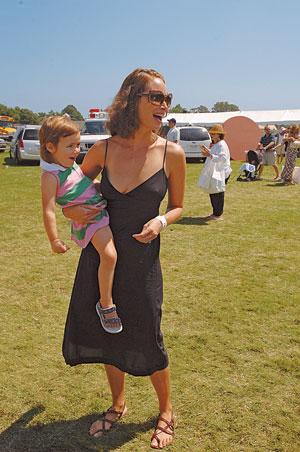 I love her sophisticated but casual style. Here she is in a simple LBD and sandals with her daughter Grace in 2006.
Model, mother, wife, yogi, women's health advocate and anti-smoking activist, designer and natural beauty. I guess some women are just born lucky? Sigh…
How's your week going? xx
P.S. Bonus Christy video from the 90s for you – just a little something for you to look back on, but you know something funny? I watched this and there are guys in the video – I only remember the girls being in it

Here's Christy and Naomi, Linda, Tatjana and Cindy in George Michael's Freedom! 90 video – enjoy!