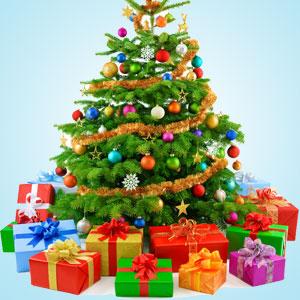 Christmas Tree Fragrance Oil-Fragrance Oil Spotlight
Simply an amazing scent to fill your home with this holiday season, Christmas Tree Fragrance Oil smells just like a real Christmas Tree.  This fragrance is a perfect solution for those who use artificial trees to decorate their homes; but long for that traditional tree scent without any of the pine needle mess.  In fact, one of our customers refers to this fragrance as "pinetastic"!  Considered a "Christmas Keeper" by many of our clients, this pine scent coupled with its deep tones, is an immediate sell out for candles, tarts, and home scenting mediums. 
What does Christmas Tree Fragrance Oil Smell Like?
This fragrance oil by Natures Garden will have you ready to start decorating for the Christmas season.  Why not decorate your home with the scent of fresh Christmas tree?  Christmas tree fragrance begins with top notes of pine and fresh lime; with middle notes of cardamom and pepper; with a base note of Scotch pine. An NG Original Fragrance!  A Best Seller!
How Do Our Customers Use Christmas Tree Fragrance Oil?
For those of you lucky ones that are candle crafters or home scenters; this scent is one hot seller.  Used in a variety of waxes like soy, Joy, Pillar of Bliss, Palm, soy blends, and WOW wax, this fragrance oil dominates when it comes to scent throw.  With an amazingly strong hot throw that fills several rooms using only a single candle, this scent is loved and cherished by all.  The same strong aroma is also true for the cold throw, which is why this fragrance also works extremely well for aroma beads, smelly jellies, wax dipped toilet paper, and odor eliminator sprays. 
Unfortunately, on the bath and body end, this fragrance oil is not body safe.