A new post for Christmas Celebration...Christmas Plum Cake / Fruit Cake!!
Yaaayy...this is the best time of the year....Holidays...Jingle Bells....Christmas time and loads and loads of sweets,cake,cookies and not to forget its GIFT time!!
This time of the year my house is always filled with baked cake aroma's as this time of the year I try a lot of cake recipes and savor them!....house is full of gifts..new shoes and new clothes...and lots of hopes for the new year!!
This is my loved recipe..Christmas Plum Cake / Fruit Cake among all cake recipes. This cake always reminds me of the famous bakery near my house in Goa where the cakes are very famous. Specially the plum cake is to die for.
We get their plum cakes all the time,so I had this desire to bake this one day and I could make the cake very much close to their cake.
I adapted to basic fruit cake recipe from Joy of Baking.
Do try this cake and enjoy!!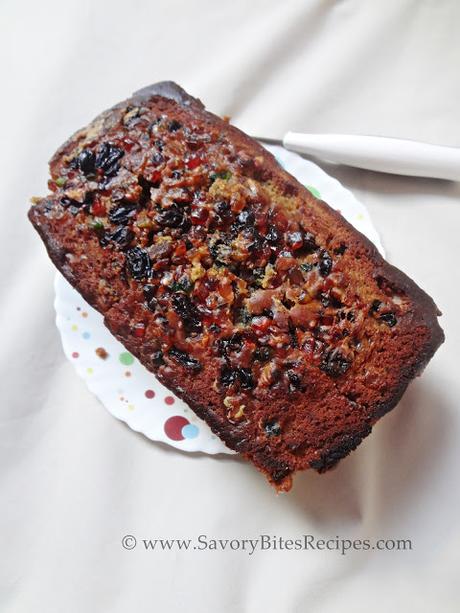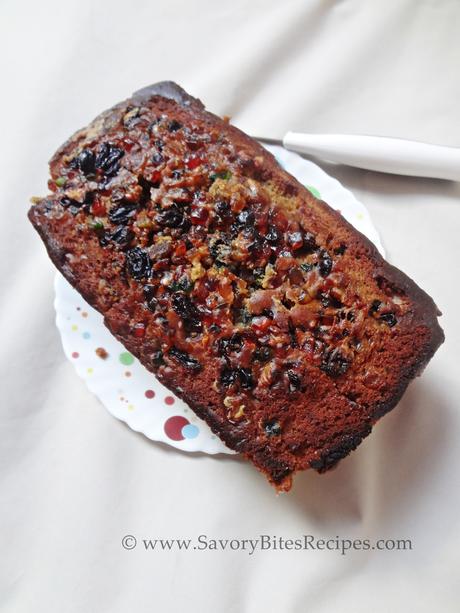 Christmas Plum Cake / Fruit Cake
Preheat the oven at 350F for 10 minutes.
Grease and line a baking tray or loaf pan with Parchment paper.
In a saucepan,add water/orange juice,ghee,3/4th of the mixed fruits,cinnamon and clove powder,sugar and boil.
Let it boil for 5-7 minutes and when the consistency of the mixture has slightly thickened then switch off the gas and let it sit aside.
In a bowl,beat eggs and add vanilla essence to it. Beat well and keep aside.
In another bowl,add flour and baking powder and sieve it twice.
Add the eggs mixture to it and mix.
Now add the dry fruits mixture to it and mix well.
Add semolina and milk and further beat well to form smooth batter.
Now add vegetable oil to it and beat further.Till everything is nicely incorporated.
Pour this batter in baking pan,tap it on the kitchen counter to release any air bubbles.
Now on top of it sprinkle remaining 1/4th dry fruits and cover the pan with aluminum foil.
Bake this for 55-60 minutes covered in aluminum foil and next 5-10 minutes without the foil or till the cake is cooked well and toothpick comes out smooth.
Let it cool well.
When cooled completely,remove it from the baking pan and cut into desired pieces.
Enjoy with hot cup of coffee!!
Happy Holidays!!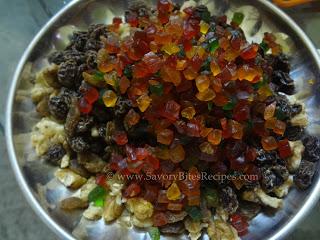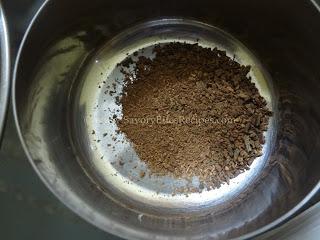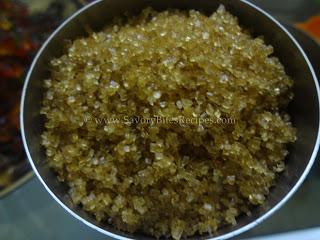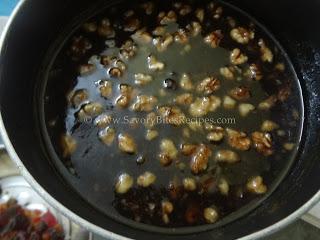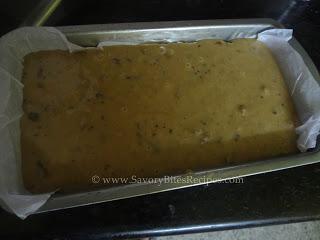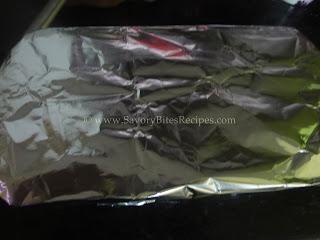 Do not try to remove the cake from pan before its completely cooled.
You an use dry fruits of your choice. Try adding cranberries,figs,apricots also.