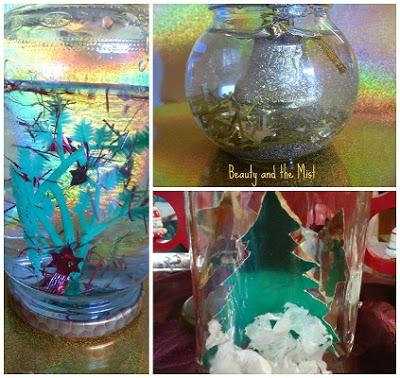 When jars of honey get empty I tend to keep the packaging for future diy projects. What better time than Christmas to create some decor with these jars!
I started without having a clue what material would be suitable to float in water and ended up with two jars with water and one without as it contained paper.

For the round jar I have used gold sand, gold material I stole from the Christmas tree's garland and a little gold bell.
If you wonder if the bell rings in the water, the answer is 'no'!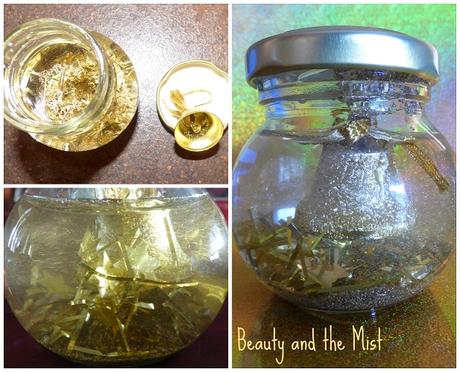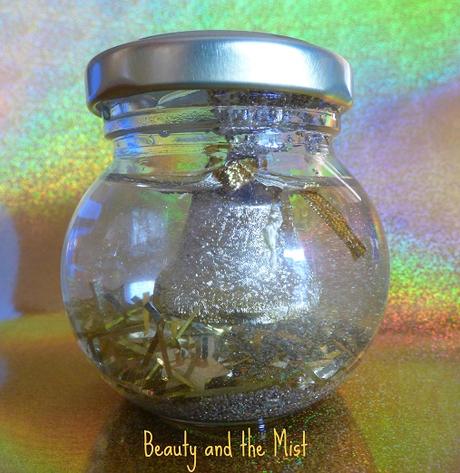 For the second jar I used a little plastic tree and red material stolen from another garland!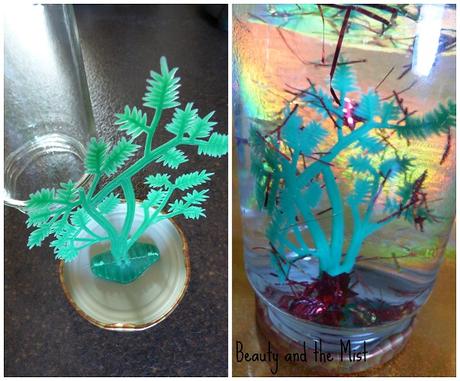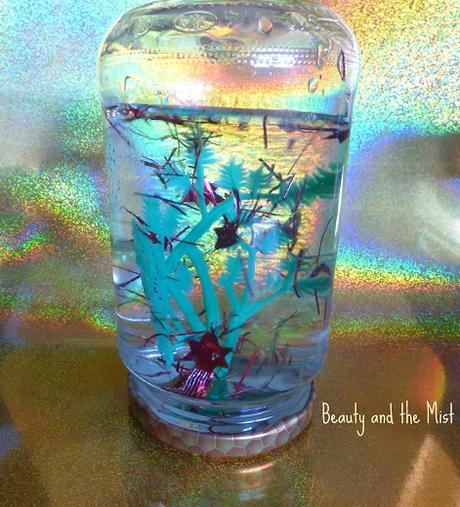 For the last one I had a little help from some little hands!