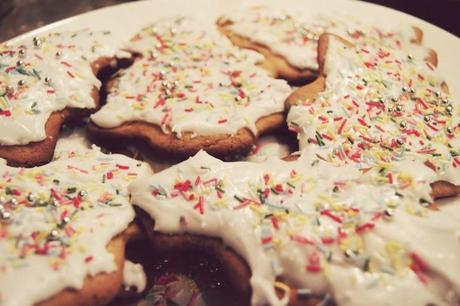 Okay, lets admit it.
Christmas
just isn't the same without those little edible people called gingerbread men. Or whatever shape you make them into. The reason for this post came about when i was scouring Pinterest earlier on at work (yeah, I have the best job in the world with
Cumbria Shutters
). Gingerbread was just everywhere, even on twitter people were sharing their creations. So, I just HAD to make some. Thankfully, the ingredients are really simple, so i didn't even need to head out in the rain to Sainsbury's.  Bonus.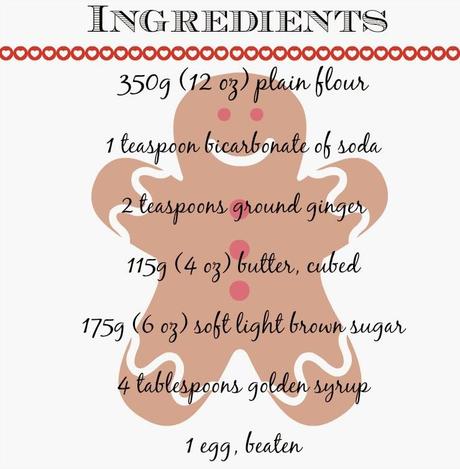 ---
To make them:
Preheat the oven to 190 C / Gas mark 5. Lightly grease or line two baking trays.

Sift the flour, bicarbonate of soda and ginger into a bowl. Rub in the butter with your fingertips until it resembles coarse breadcrumbs; stir in sugar. Beat syrup into egg then stir into flour mixture.

Knead the dough until smooth. Roll out to 1/2 cm thick on a lightly floured surface, then cut into desired shape.

Bake in the preheated oven until golden and puffed, about 10-12 minutes. Let them sit on the tray for a few minutes before moving to a wire rack.

Cool completely before decorating with icing/sprinkles/other pretty things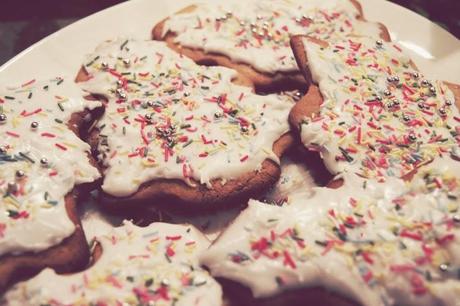 I hope you liked this post! Let me know if there's any other christmas foods you'd like me to create! Or any you've tried yourselves!
Have a lovely christmas Eve, Eve. xxx