With the recent release of author Helen Fielding's novel Bridget Jones' Diary: Mad About the Boy, I thought that now would be the ideal time to think about the women in your life and what fantastic gifts are available for chick-flick movie fans. The latest installment in the saga of sad-single heroine Bridget Jones has appeared on bedside tables all around the country, as fans flick through the pages to find out what happens to 'our little Bridget' and what we can expect from any future film. I've added the book to my Christmas wish list, so I'm hoping that I'll soon be reading it too! I'm a big fan and Bridget Jones's Diary is my go-to film for a girlie night in, but there are tons of famous movies out there that chick-flick aficionados love – and with them, a whole range of gorgeous gifts suitable for the ladies in your life. So if you need inspiration for Christmas, birthday's or  anniversaries, here are some of my favorite chick-flick inspired gifts:
1. Bridget Jones' Diary
Let's start with the obvious, the new Helen Fielding book Mad About the Boy was released on 15th October 2013 and essential reading for any fan of the Bridget Jones franchise. Or if she has already got the book, another lovely gift would be THE red diary that Bridget uses or even a pair of bunny ears, to reference the first film. I already have a floating heart necklace like Bridget's that my husband gave to me at the start of our relationship and I loved it – plus I'm sure that any gift of jewelry that comes in a Tiffany's box will be massively appreciated!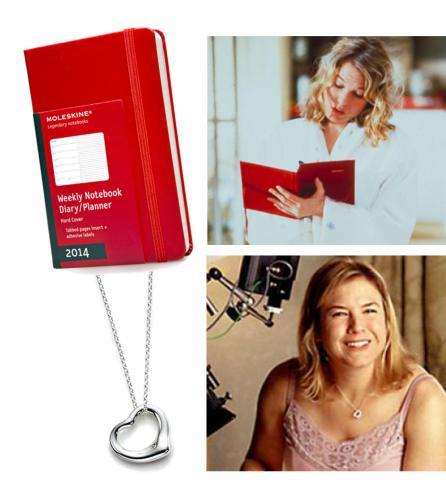 Red diary from Moleskine and floating heart necklace from Tiffany & Co
2. Julie and Julia
A favorite film for foodies and bloggers alike, Julie and Julia starring Meryl Steep as super-star cook Julia Child and gorgeous Amy Adams as blogger Julie Powell is a great starting point for a whole host of gifts for the ladies in your life. Maybe she'd like a copy of Julia Child's famous Mastering the Art of French Cooking recipe book or invest in a Le Creuset casserole pot, just like Julie uses to cook her boeuf bourguignon in the film.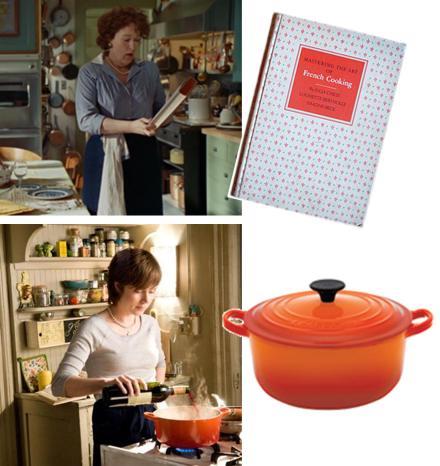 Julia Child Cookbook from WH Smith and Le Creuset dish from John Lewis
3. Sex and the City
What woman doesn't love the Sex and the City series and subsequent films? It's pretty easy to shop for fans of SATC – simply buy anything that Carrie would wear! So designer heels like these Manolo Blahnik shoes would be massively appreciated by the girls (even if they're not for wearing!) and yes, you can actually buy those blue shoes! Jennifer Hudson's "LOVE" keyring from the first movie is a cute stocking filler and a personalised necklace like Carrie's with the name of your recipient on it would be ideal for a special occasion.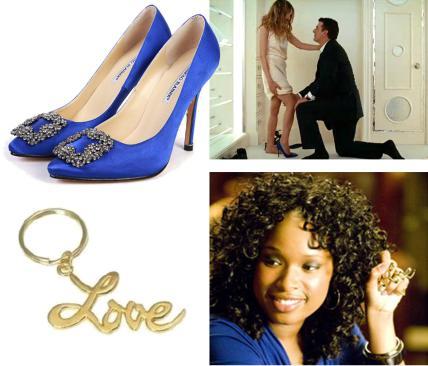 "Something Blue" shoes from Manolo Blahnik and "Love" keyring from Amazon
4. Disney
I know lots of ladies who love a good dose of Disney every now and again, with or without the children! A fun gift for any Disney fan would be these cute Minnie Mouse ears, or even more fabulous – if you're feeling extra-generous – would be being whisked off on a trip to Disneyland!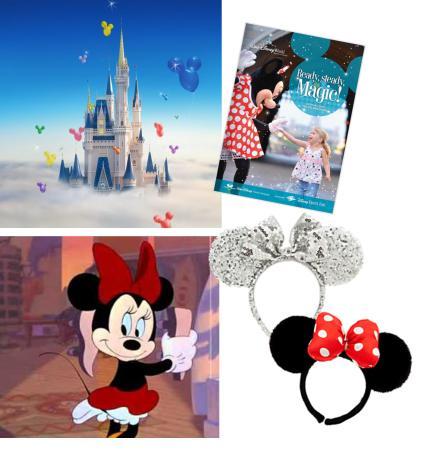 Trip to Disneyland from Disney Packages and Minnie Mouse ears from Disney Store
So even though this is basically a wish-list for my own Christmas gifts, I'm sure that your friends and family will love these film-inspired treats too! What would you add to the list? Leave me a comment below and let me know