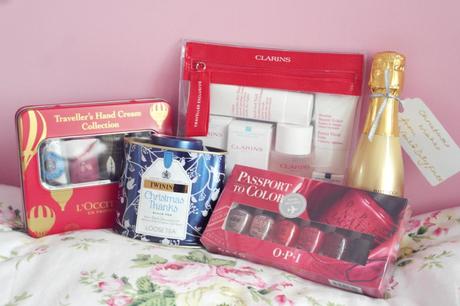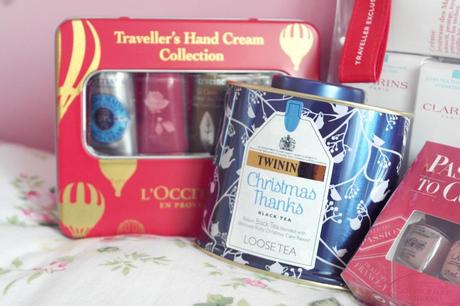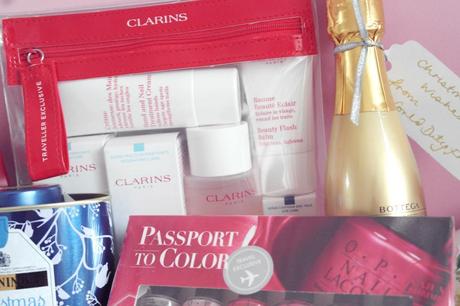 If you're an avid traveler or will be traveling throughout December, you may lose some Christmas Shopping time. But, some of the best offers can be found right before your eyes in Duty Free. Stocking wonderful brands, I've teamed up with
World Duty Free
who kindly sent me some products to let you know what's available and perhaps show some potential Christmas presents. The product I was particularly drawn to was the
Clarins Travel Essentials*
;
I mean wow, what an amazing way to introduce someone to a brand! Other skincare brands include L'Occitane (this hand cream set*, oh my), Lancome, Estee Lauder and Clinique! If you know a nail lover, then
OPI's Passport to Color
* 
set is
exclusive
to Duty Free, making it extra special. Whether you're a tea or a wine drinker, there really is something for everyone. I highly suggest looking for presents whilst travelling, you never know what you may find! 
If you're jetting off somewhere nice over the Christmas period then I am well and truly jealous! Make sure you let me know in the comments below what you're lusting after this year, the big day is only 20 days away! Thanks for reading.

Facebook  - Twitter - Instagram - Bloglovin


Take a look at my November Advertisers!

 Beky Lou!, MLHauken & Yummy Mummy,

*These products were sent to me free of charge & for my consideration. All opinions are honest & completely my own.