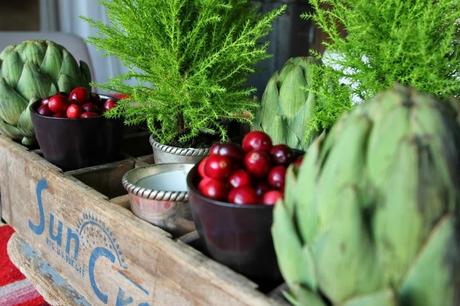 My Christmas decorating is in place!It has been a busy week herewith trips to storageand editing boxesand tweaking detailsand
layering everything inbut I am now finished!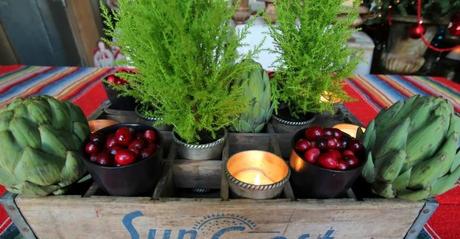 Our house is quite smalland openso I make sure all of the rooms flow togetherin concept and in colors.
For the dining areaI pulled out my vintage serapeI love not only the colorbut the texture as well.
For the centerpieceI began with my trusty crateonce againmixing  some
miniature lemon cyprus treescups of cranberriesartichokesand vintage silver candle holders.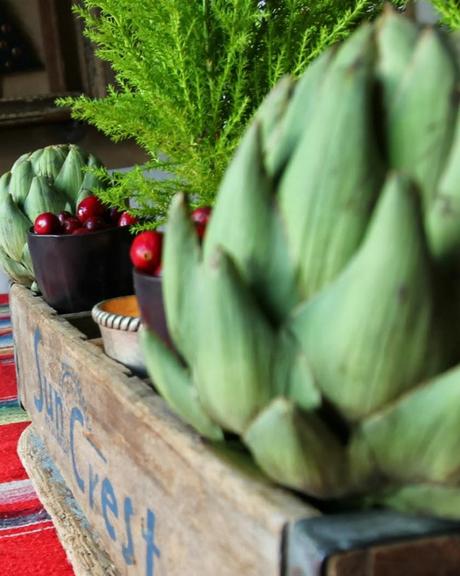 I am loving the mixture oftextures and colorswith the  natural elements.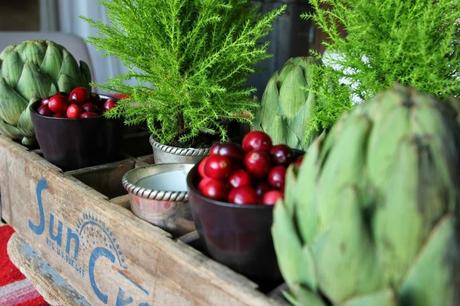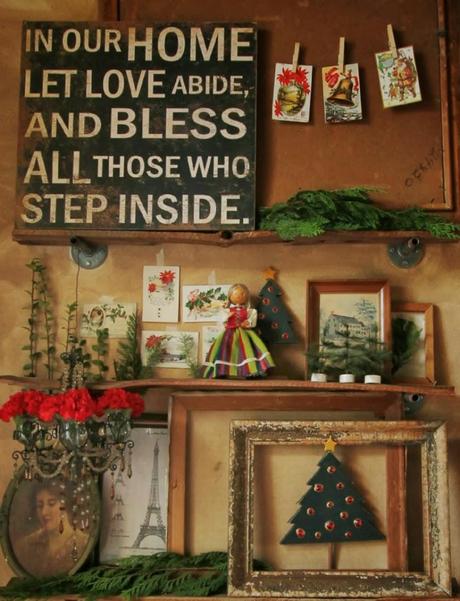 On the dining room wallI created a mixed media Christmas art instalationusing vintage and antique pieces I have collected over the years.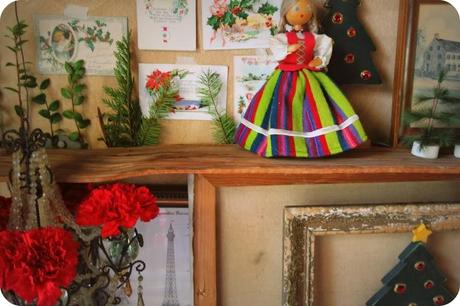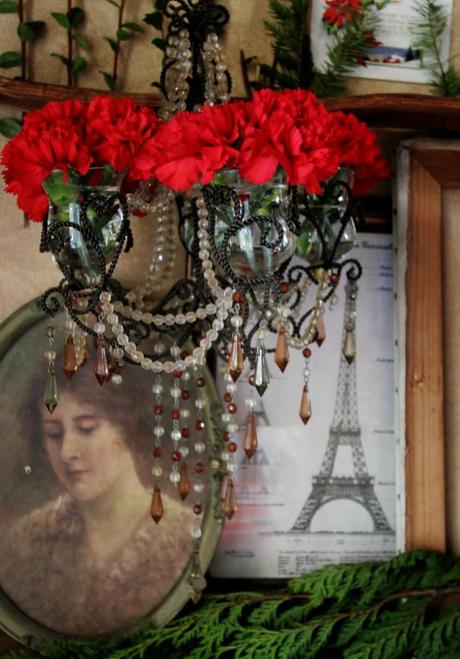 I added fresh carnations to the petite hanging chandelieras well as fresh greensto finish off  the composition.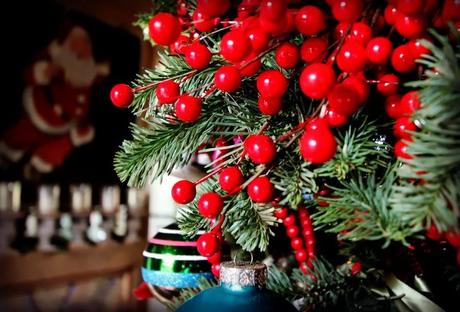 My tree always takes two full days to install.
Every year I say I'm just going to do simple lightsthen after a couple of days ...wellmaybe I'll just put on my garland
and some large ornaments
and one of my ornament collections.
This year I used all of our Radko collectionas well as working in some of my childhoodvintage dolls.
Since I went that farI just had to finish the tree offwithberry and glitter garnishes.
So as happens every yearIt took two days to finishand 
as happensevery year


I absolutely

Love the tree!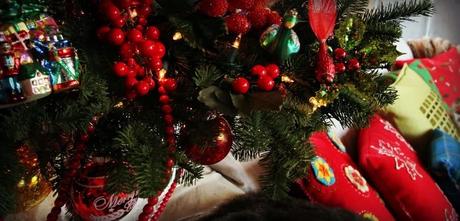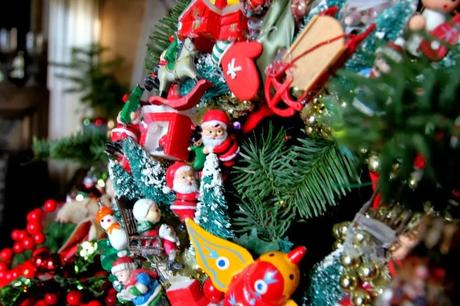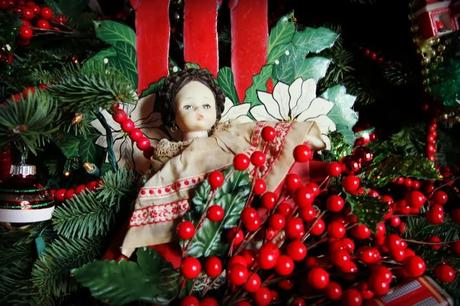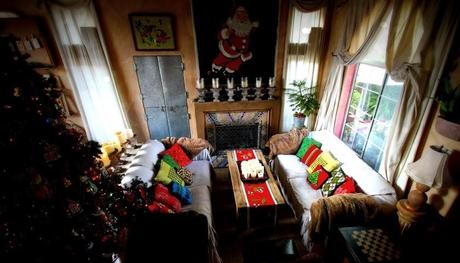 To finish the living room I pulled out all of my felt pillowsand a wool runner.
I made a big tray ofcandles and cranberries.
My huge chalk board got a fresh coat of paintand I hung my wooden antique Santa on top.
The carols are playingI'm getting ready to make a fire in the fire placeand I'm settling intoa weekend of Holiday Cheer!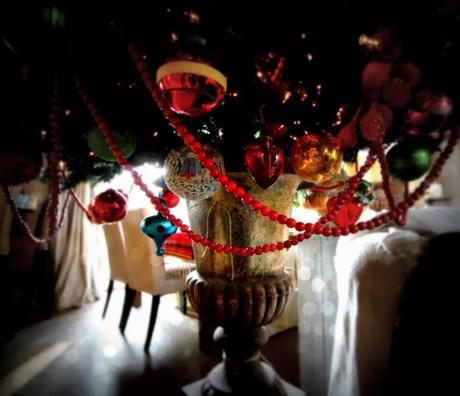 As always mu friends


I wish you love and joy

as you style your life

and

 celebrate your seasons