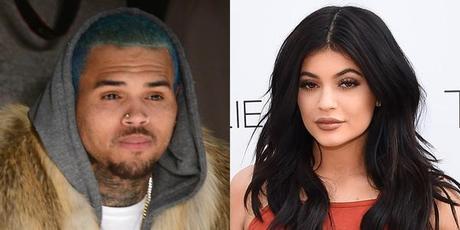 After stalking his ex-girlfriend earlier this week, Chris Brown is back to his crazy antics. Now he is back back in the headlines for posting an offensive meme about Caitlyn Jenner. Chris posted and deleted an Instagram photo, which praised Akon for his charitable work while also referring to Bruce Jenner's transition to a woman as a "science project." But it seem before he could delete the photo Kylie Jenner who happens to be dating his pedophile friend Tyga had something to say. Check out the mess below.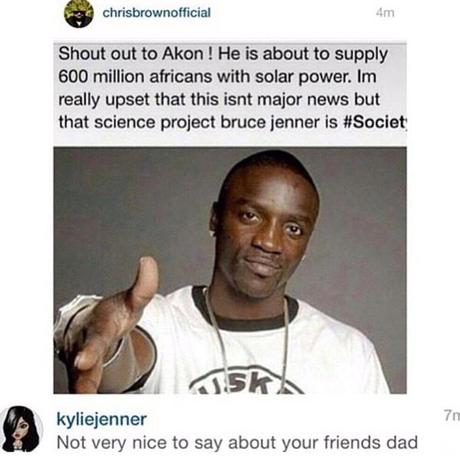 [Tweet https://twitter.com/KylieJenner/status/606932115897217024]
Kylie makes a good point. You don't have to bash others to make a point. What Akon is doing is amazing. I may not like him because of his actions but bringing solar power to 600 million Africans is an amazing thing. But when you bash Caitlyn in the same post it takes away from the positivity that Akon is doing. Imma need his label to force him to take some media training classes.