Almost every girl wants to wear red as it's an attention-grabbing and sexy color but what shade looks the most flattering for you?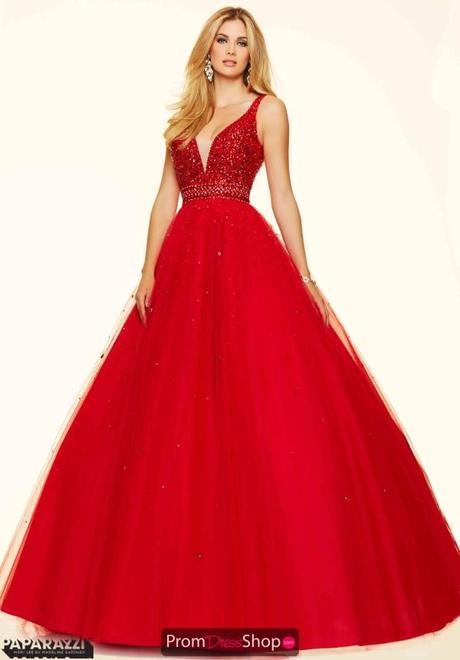 The color red is one of the most complex and interesting hues because it can be seen as energizing and powerful and sexy, but also as classic and elegant.   It really depends on which shade you pick and what message you're trying to portray.
Red prom dresses are often a popular choice for a dress color because they allow you to grab attention and suggest confidence the minute you enter Prom. Generally, a bright vivid red will grab more attention than a muted shade but the trick is finding the best shade of red for your skin tone so it flatters you and doesn't make you look yellow or highlight every imperfection. These tips will help you choose the best shade of red so you'll steal the show at Prom night.
Learn to understand color.  The color wheel is divided into sections and warmer colors like red symbolize energy and strength while cooler colors like blue represent serenity. Depending on your skin tone, you may wear red with orange tints or blue tints.
Figure out your skin's undertone to decipher which shade of red looks best on you. Look at your veins and if they're blue, you have a cool undertone and should wear dresses with blue or pink-based reds. Popular shades include cherry red or ruby red. If you think your veins appear greener, you have a warm undertone and should lean towards orange-based reds, like tomato red.
Select a red prom dress based on your hair color.  Redheads can pull off orange-red prom dresses, while blondes can wear varying shades of red.  Lighter blondes look stunning in cherry or strawberry reds while a scarlet red while help lighten up a darker blonde. Colors like cardinal red look flattering on all types of blondes. Brunettes with dark hair and dark eyes look flattering in dark shades, while raven black beauties can pull off the deepest shade of red.
Keep your body physique in mind when selecting your red prom dress. Smaller, petite girls can pull off brighter reds, especially short flared dresses. Other the other hand, if you're curvy, consider red dresses with orange tints or ones with embellishments that will hide unwanted curves.
If you're one who has always craved the attention that celebrities feel on the red carpet, then wearing a red prom dress is perfect for you. All you need to do is complete your look with an elegant hair-do and teardrop earrings.
**This article is published in partnership of mediabuzzer