We're almost at the end of February and time is running out for me to make this month's purchase, in preparation for backpacking the Ridgeway long-distance footpath.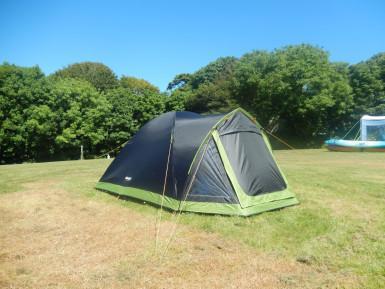 In January, I upgraded to a pair of walking poles. Now, I'm looking for my nightly shelter. A one-person tent that's lightweight, packs away well and is something I would be comfortable to sleep and cook within.
At the top of this page, you'll see my current tent: the Vango Alpha 250. It's a two-person shelter that I've had since 2014. For festivals and car-based camping trips, it's absolutely fine (although, I still question whether it would be comfortable and practical for two people to share it). But, with of pack weight of 3.6kg (that includes both the inner and outer, as well as pegs and collapsible poles), it's just far to heavy and bulky for me to carry on a five or six-day trek.
(I think I once carried this tent about one mile, from the Green Man Festival site, back to the car park… Even in my hand, I found it tiring.)
From what I've read and heard, most backpackers will look to carry a maximum load of between 10kg and 15kg.
While the Alpha 250 is clalssed as an 'Adventure' tent, a typical example of one of Vango's 'Trekking' tents would be something like the Zenith 100: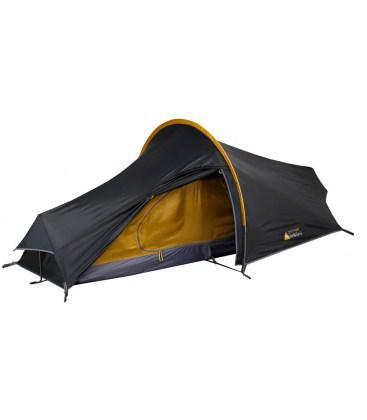 [Image source: vango.co.uk]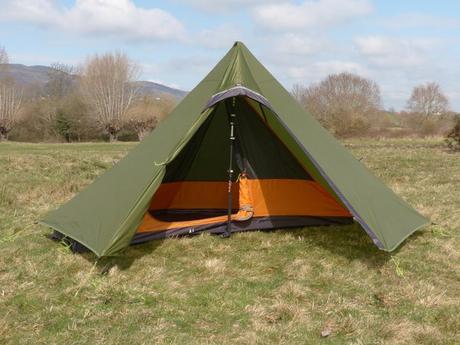 [Image source: backpackinglight.co.uk]
Thanks to YouTube, I've become aware of the 'teepee'-style tent, like the Sil Hex Peak V4A, above.
Straight away, you can see it has plenty of headroom and other YouTubers have demonstrated how simply it is to erect. Basically, you peg the corners of the outer before raising it up in the center and supporting it with a single pole (or, you can buy a walking pole extender and link two together, which further cuts down on rucksack weight). A single-person inner tent clips to the pole inside, leaving half the floor space free for cooking, laying out your pack, etc.
Total weight, I believe, is just over 1kg. I have to confess, this is current at the top of my list.
For shared adventures, there's an option to purchase a two-person inner tent, which would sacrifice the floor space. A more recent, optional extra to the website is the Hex Peak V4A Footprint groundsheet. It seems a bit pricey at £30-35 but may be beneficial, if you're looking to pitch your tent at the end of a wet day. There are probably other option as well. You can collapse the inner to gain more floor space, before I forget to mention it.
I have only one reservation about the Hex Peak V4A and that's the length of the inner, coupled with the fact that the sides slope inwards to the top… Will my head or toes be touching the outer, as I lie down? These tents aren't available to try in-store, as far as I'm aware. To be honest, I think this is likely to be an issue with every option, unless I was to look at, perhaps, a three-person tent (with the added weight).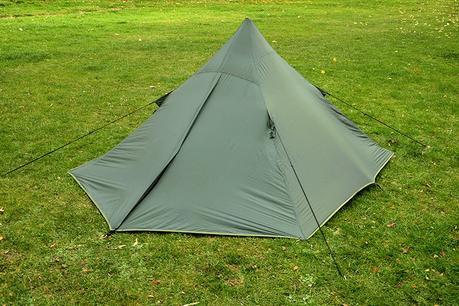 [Image source: ddhammocks.com]
Pyramid Mesh Tent
But, it remains an option.
A bit of Google searching has bought up some other options: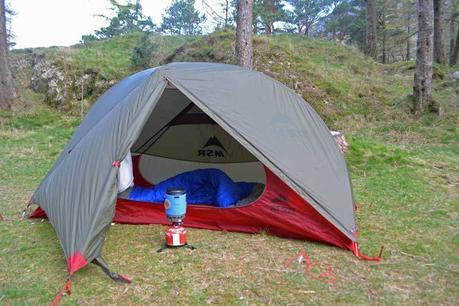 [Image source: myoutdoors.co.uk]
MSR Hubba NX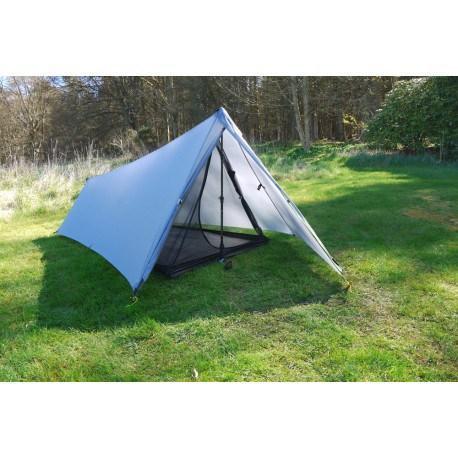 [Image source: trekkertent.com]
Stealth 1 ST01
---
So, I still have a little bit of thinking and deciding to do but I aim to have something 'in the post' by this time next week, if it hasn't already arrived.
Further reading:
Related YouTube Videos:
Thanks for reading.
Advertisements