I know that I have to bake a Chocolate-Zucchini Bundt Cake from the book, Cake Keeper Cakes or here for our bake-along with Joyce from Kitchen Flavours and Lena from Frozen wings but I didn't!!!
Sorry that there is NO bundt cake in my bake-along post. Instead, I have baked these...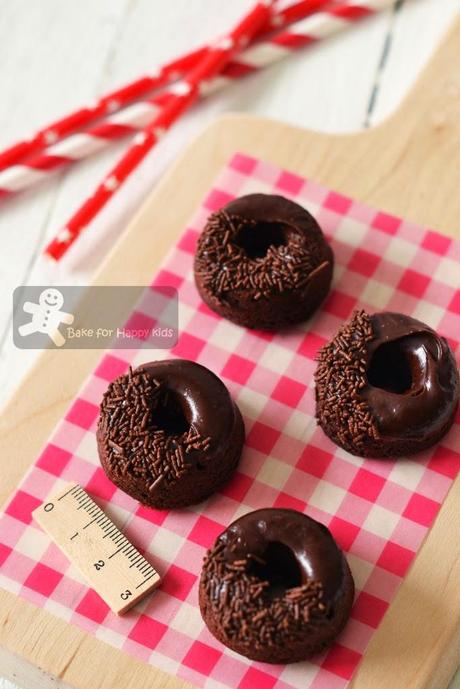 Chocolate Zucchini Doughnuts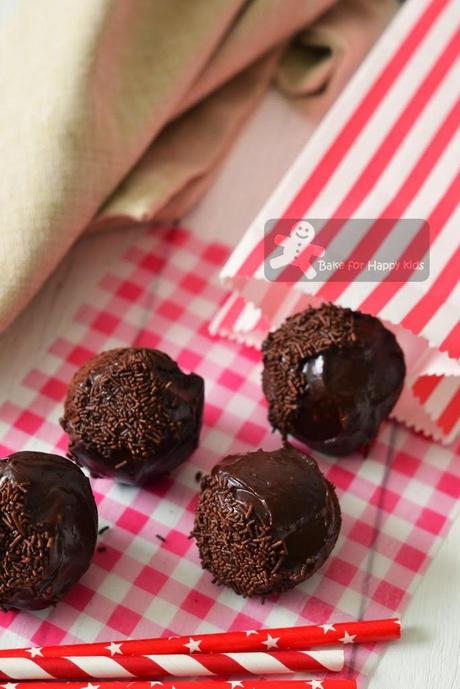 Chocolate Zucchini Cake Balls
NO bundt cake? ... but doughnuts and cake balls?"Turn to this recipe when you desperately need a new way to use some of your bumper crop of zucchini. It gives this not-too-sweet chocolate cake terrific moisture and a mysterious but delicious vegetal flavor..." Reading this part of the recipe gave me an idea!At this time of the year, we don't have a bumper crop of zucchini. Winter in Australia means that zucchini are not seasonally cheap! And so, I don't desperately need any way to use zucchini now.
Instead, I desperately need a good recipe to bake moist and delicious chocolate doughnuts or cake balls and yes yes yes... It is true that the addition of zucchini gives these tiny little doughnuts and cake balls terrific moisture. I have tried using various moist chocolate cake recipes to bake little doughnuts and cake balls before and nothing tastes moister and better than these ones made with this recipe. Definitely, I would say that this is the BEST recipe I have used so far for baking mini doughnuts and tiny cake balls!!!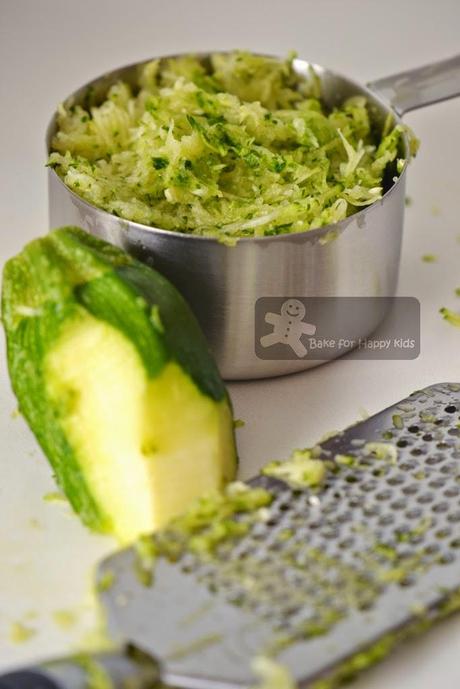 Moist cake? Thanks to these grated zucchini!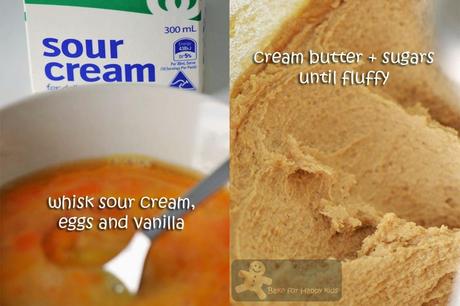 To start...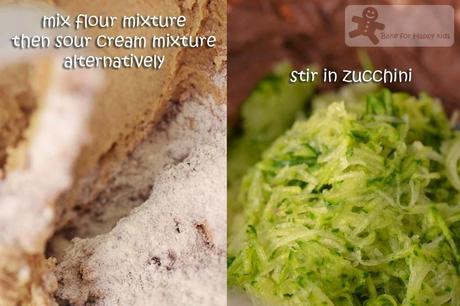 The presence of zucchini in the batter is pretty subtle.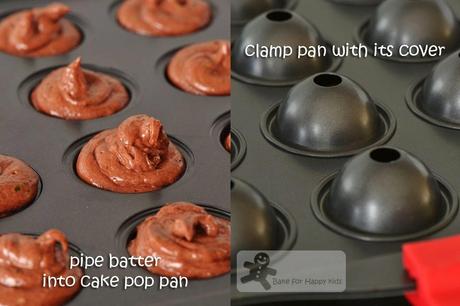 Using 2/3 of the recipe, I have baked 24 of these ...
... plus 24 of these.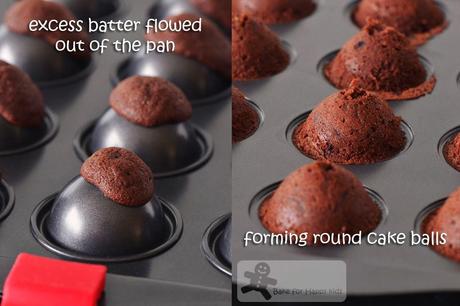 Perfect round cake balls - I can't wait to try of these!!!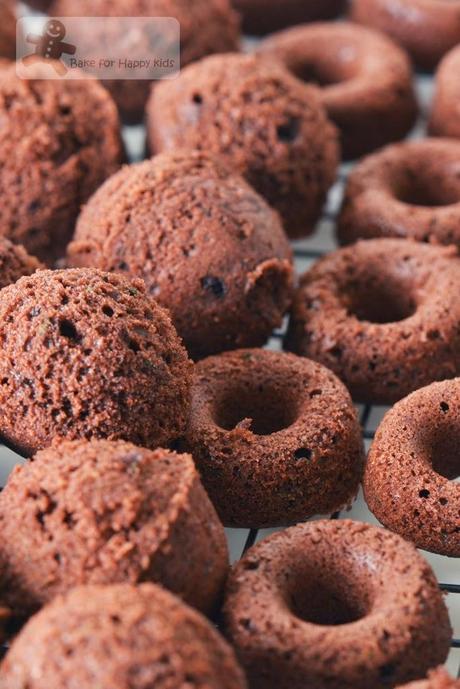 Cooling these little cakes completely before glazing.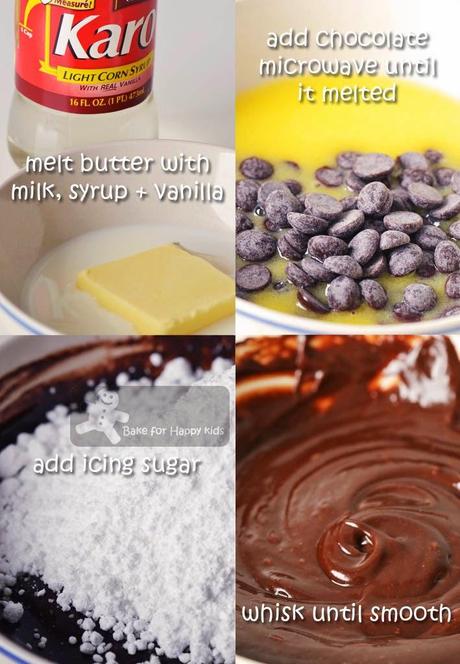 Making the chocolate glaze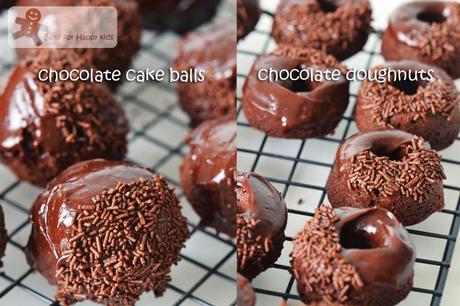 Dunk 1/2 of each doughnut and cake ball into chocolate glaze. Dip 1/4 of each on chocolate sprinkles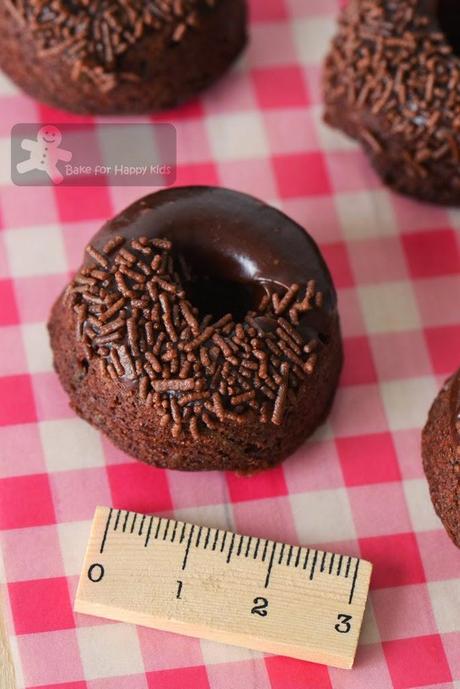 A perfectly glazed itsy bitsy doughnut
Maybe it is a little too small for Homer Simpson's fat fingers to pick :p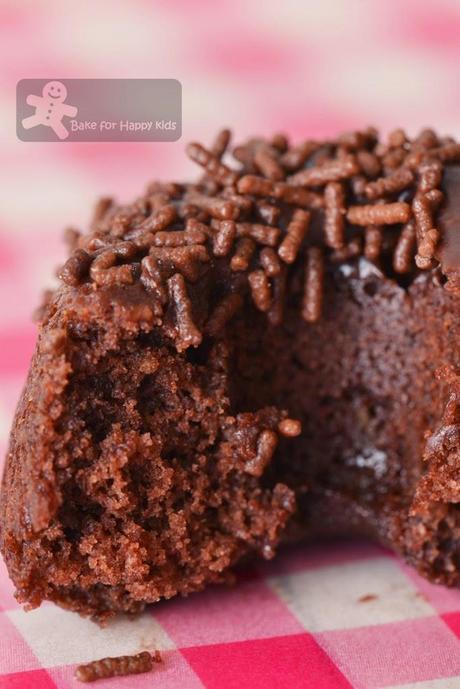 Small and yet wonderfully moist!
After baking this recipe in the form of doughnuts and cake balls, I have to say that... I have totally no regrets baking these! Thanks, Lena for your fantastic choice! We are enjoying these little treats as like we are having fun in a kiddy wonderland.
This is how I used this recipe from the book, Cake Keeper Cakes or here to make these doughnuts and cake balls.
Makes 24 really small 3 cm doughnuts plus 24 cake balls

35g Dutch process cocoa powder, preferably Valrhona
85ml sour cream
2 large eggs
1 1/3 tsp vanilla extract
250g unbleached all-purpose flour
2 2/3 tsp baking powder
2/3 tsp salt
1 1/3 tsp instant espresso powder (optional)
125g butter, softened plus extra to grease baking pans
100g granulated sugar (reduced from 130g in original recipe)
100g packed light brown sugar (reduced from 120g 
in original recipe
)
1 1/3 cups finely grated zucchini (with skin on)
Preheat the oven to 350°F or 160°C fan forced. Lightly grease a doughnut pan and cake balls with extra butter.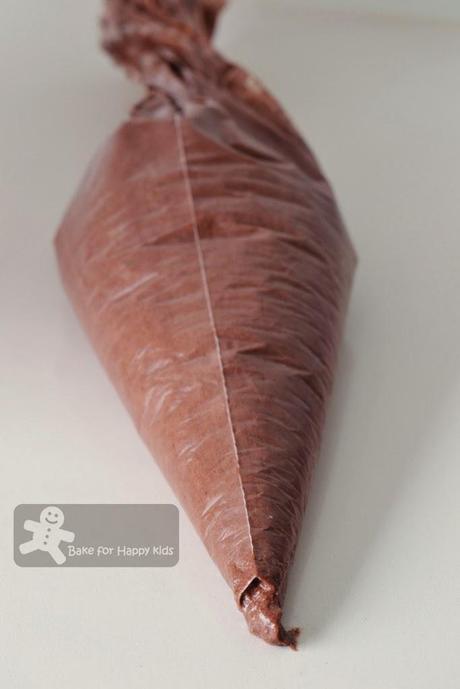 Whisk together sour cream, eggs, and vanilla in a mixing bowl. In a separate mixing bowl, mix the flour, cocoa powder, baking powder, salt, and espresso powder together.
Using an electric mixer, cream butter and sugars on medium-high speed until fluffy, about 3 mins, scraping down the sides of the bowl once or twice as necessary.
With the mixer on low speed, add 1/3 of the flour mixture and beat until incorporated. Add 1/2 of the sour cream mixture. Repeat, alternating flour and sour cream mixtures and ending with the flour mixture, scraping down the sides of the bowl between additions. Stir in the zucchini.
Spoon batter into a large piping bag and pipe the batter into the prepared pan. Bake until a toothpick inserted in the center comes out clean, 10-15 mins. The 3 cm doughnuts require 10 mins to bake and the cake balls require 15 mins to bake. Let cool in the pan for 10 mins, then remove the cakes onto a wire rack to cool completely. 
To glaze the doughnuts and cake balls:
This is the Alton Brown's recipe that I have mostly adapted from here

25g unsalted butter
2 tbsp whole milk, warmed
1/2 tbsp light corn syrup
1 tsp vanilla extract
60g chocolate, preferably Callebaut ones with 70% cocoa)
100g icing sugar
chocolate sprinkles, optional
Combine butter, milk, corn syrup and vanilla in a microwavable bowl or a saucepan if you are cooking this on the stove.
Using a microwave with low power or medium low heat from a cooking stove, heat mixture until butter is melted. Decrease the heat to low or using a lower microwave power, add chocolate into the mixture, and heat and whisk until chocolate is completely melted.Remove the saucepan or the bowl from the stove and the microwave. Add icing sugar, and whisk until smooth. Place the mixture over a bowl of warm water and dip half sides of the doughnuts and cake balls into the glaze immediately. For a more Homer Simpson kind of doughnuts, dip half of glazed area into chocolate sprinkles. Allow glaze to set for 30 mins before serving.Happy Baking
Here are our friends that have joined us for this bake-along. Please visit their blogs for more of their Chocolate Zucchini Bundt Cake baking.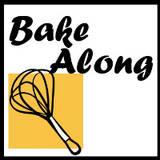 Please submit your details if you wish to link your post with this bake-along. This linking tool is open from 24 July to 2 Aug 2014.
For our next bake-along, we are baking baked pasta which is to be posted on 7 Aug 2014. Please bake-along with us! All you need to do is to bake any of your favourite baked pasta recipe and blog hop with us for the next 10 days.
To blog hop with us, simply copy and paste this linky HTML code into your blog post where you want the blog hop list to appear. Make sure you are in HTML view/mode when you paste in the code. get the InLinkz code
Before using this linky tool, please make sure that: (1) Your post must be a current post. (2) Please mention Bake-Along in your post and link back to any of our hosts' Bake-Along post, (Joyce, Lena or Zoe). (3) Appreciate if you can display the Bake-Along badge in your post when linking up with us. Cheers!
----
Sorry for being a nag but I like to mention this again...
Yen from Eat your heart out and Mich from Piece of Cake and I (Zoe) from Bake for Happy Kids will be cooking and baking lots of Gordon Ramsay's recipes for the whole month of August 2014. Sadly, this will be our second last Cook like a Star event. Whether you love Gordon Ramsay or not, I hope that you won't miss this event and enjoy cooking with us.