I could try to write a long post here:
about how my sister-in-law introduced me to the wonder of a versatile cookie that is a sable last Christmas, a tender French sugar cookie that can be endlessly varied and which never wears out its welcome-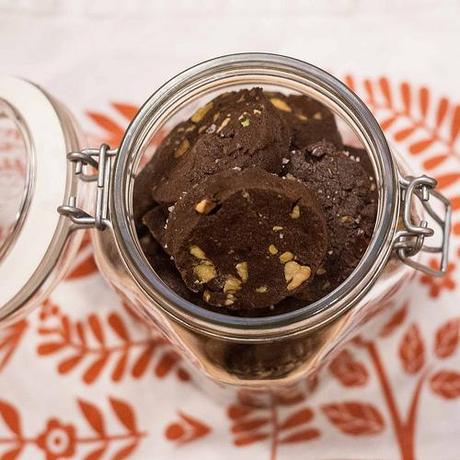 about how I finally managed to make beautifully circular roll cookies rather than flattened tires (wrap your cookie roll tightly in parchment, cut the inner tube of a paper towel roll, slide your misshapen cylinder inside and roll it to cookie perfection and chill on a flat surface in the freezer, turning a bit in the first half hour or so to make sure it sets)-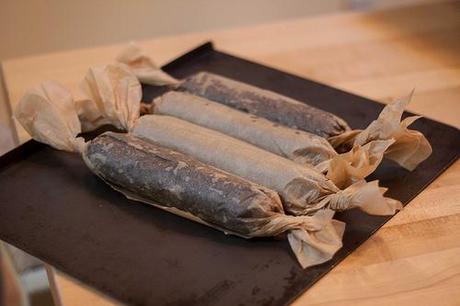 about how these cookies are beautiful and festive all on their own-studded with glistening chocolate and green pistachios-without need of mixing up seven shades of frosting nor a steady decorative hand-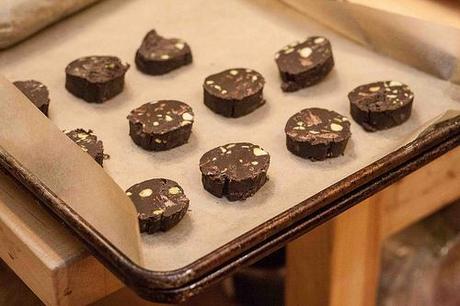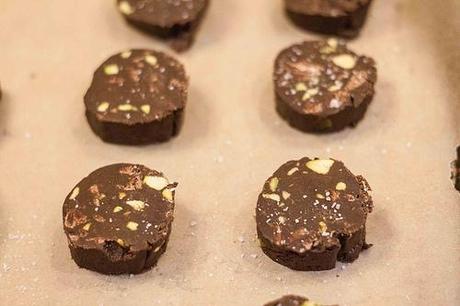 but we know I'm not so diligent about my posting these days. I trust you prefer a slightly abbreviated post now to a mid-January missive, so it's time to get to the point and get you the recipe (from this month's Bon Appetit). Absolutely a must make.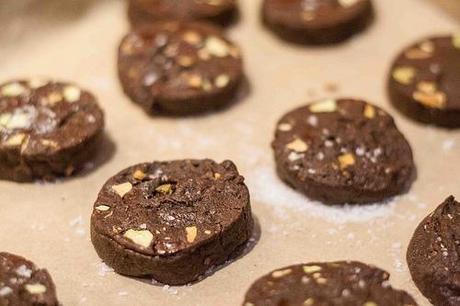 Chocolate Pistachio Sables
Author: Adapted from [url href="http://www.bonappetit.com/recipe/chocolate-pistachio-sables"]Bon Appetit[/url]
2½ cups all-purpose flour
½ cup unsweetened cocoa powder
¾ teaspoon kosher salt
¼ teaspoon baking soda
1¼ cups (2½ sticks) unsalted butter, room temperature
1¼ cups (lightly packed) light brown sugar
1 teaspoon vanilla extract
1 large egg white
5 oz. bittersweet or semisweet chocolate, chopped
1 cup unsalted, shelled raw pistachios, coarsely chopped
Flaky sea salt (such as Maldon salt).