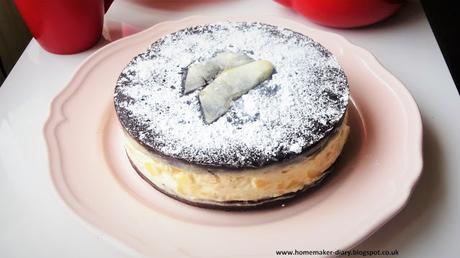 Pear and ricotta Cake was always on top of my shopping list while I was living in Italy. This cake was always available in the frozen section at the supermarket.I never thought of making it at home as it was easily accessible, but when I moved to the UK, I realized that this cake was only a specialty of Italy.
So I tried to make the cake at home and it came out great!! I have made slight changes to the original recipe,if you are a regular reader of my blog you might know that I am in the habit of altering existing recipes or creating new ones like my  Chickpea Chocolate Truffles.
So Instead of the plain pear and ricotta torta, I am making it a chocolate pear and ricotta cake.Why did I use chocolate with pear? Because it is a match made in heaven, these two ingredients pair perfectly well with each other. The cake is not as soft as a sponge cake and hence the fluffy cream, with the pear filling takes it into a whole new level.
As with any other recipe the selection of good quality ingredients is a prime element in this cake.
Use high quality dark cocoa powder, also use pears that are neither too ripe nor ones that are too hard. I like to use pear Williams because of the texture and taste.
Initially there is a bit of preparation involved but the rest of the process is fairly easy to follow. I am sure that this will turn out to be your family favorite.
Baking Time; 20 mins     ☻     Serves: 5     ☻     Skill: Medium     ☻     Cuisine: Italian     ☻
IngredientsQuantiy
almond flour                                           140g     
dark cocoa powder40 g
cornstarch40g 
icing sugar180g
melted butter50g
eggs4
For Filling

ricotta2oog
double cream200g
icing sugar80g+ 1tbsp for the pears
pear Williams 4 medium
lemon juice1 tbsp
corn starch2 tsp
Cut the pears into very small pieces, place on medium heat with 1 tbsp of sugar, 2 tsp cornstarch and lemon juice to cook. Leave to cook until the pears are soft. Remove from heat and let cool to room temperature.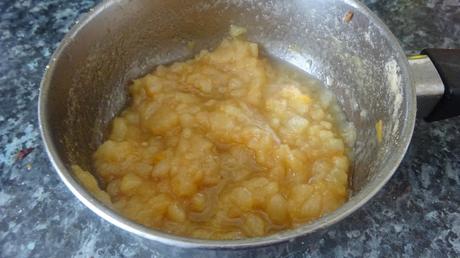 Beat the cream with icing sugar until stiff peaks form. Add the pear mixture to the cream ricotta mixture. Mix lighly and place in the refrigerator to cool.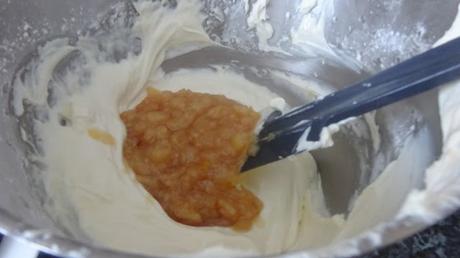 Weigh the almonds and grind into a flour in a coffee grinder. Set aside.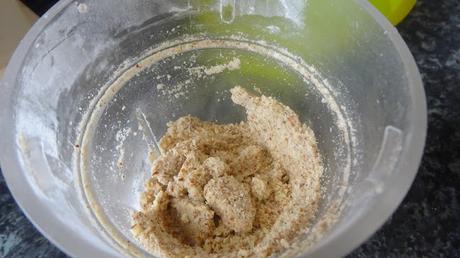 Separate three whites from yolks. Start whisking the whites with a pinch of salt, beat till glossy, add 1 tbsp icing sugar and beat for a few minutes until stiff peaks form. Set aside.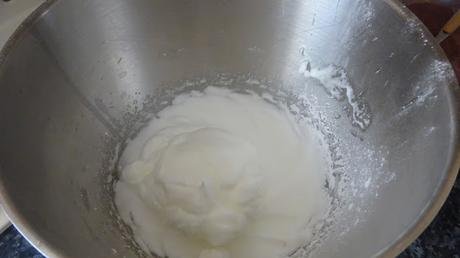 Beat the yolks with 1 whole white and the rest of sugar, beat until creamy.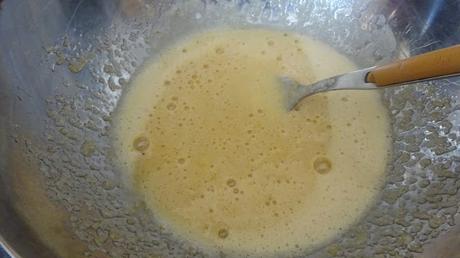 Sprinkle in the cocoa powder and corn flour. The mixture will be fairly thick at this stage.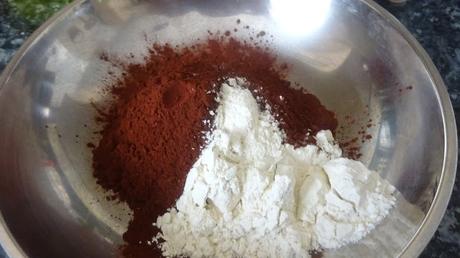 Now pour in the melted butter and fold with a wooden spoon.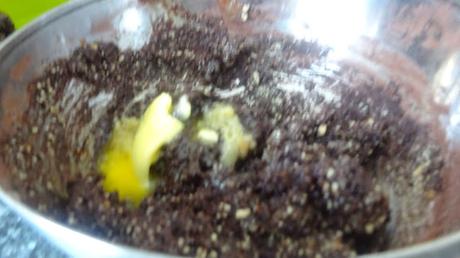 Mix for a minute and then fold in the whites, gently. until the mixture is homogeneous.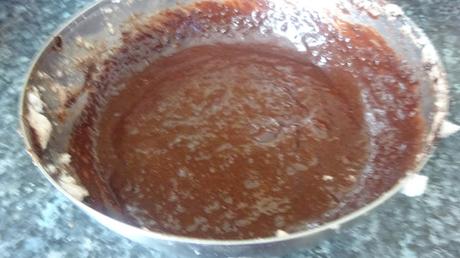 Pour equally in two greased pans and bake in a pre-heated oven at 180 degrees C.
Both cake bases are ready when a tooth pick inserted into the cake comes out clean. Let cool.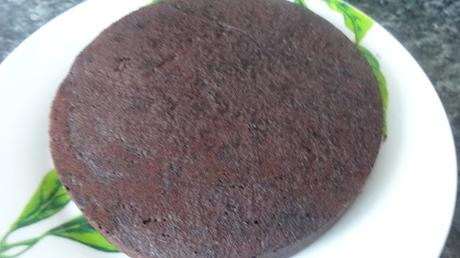 Place one cake on a plate and cover with the filling top with the second cake. Press very gently. Sprinkle with icing sugar and decorate with freshly cut pear slices.