Today marks the end of my birthday month (yes, it's a whole month celebration....is that too excessive?), and I have come across the recipe to one of my absolute favorite birthday treats: Chocolate Chip Cookie Cake.  These typically round, enormous chocolate chip cookies, decorated with decadent and colorful icing and heartfelt birthday wishes are
the best
.  Here is a version of a cookie cake, which I made in a rectangular pan and didn't ice (I was too impatient to ice it, and I didn't have a circular pan at the time).  This version of the cake is even better, because you can break it up by cutting it into little chocolate chip cookie bars!  Like granola bars, but less healthy (but more delicious).
Chocolate Chip Cookie Cake / Cookie Bars
Recipe adapted from:
Food.com Birthday Cookie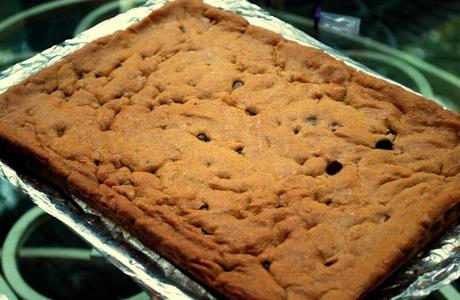 Ingredients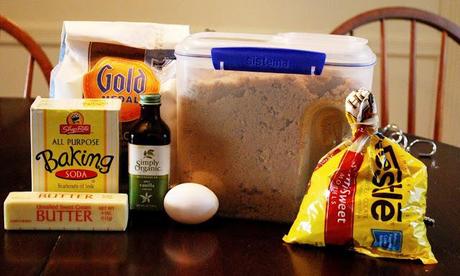 1/2 cup butter, softened 3/4 cup brown sugar 3 tbsp sugar 1 large egg 1 1/2 tsp vanilla extract 1 1/2 cups all purpose flour 3/4 tsp baking soda 1/2 tsp salt 1 1/4 cups chocolate chips icing (again, I was too impatient for this step!)
Recipe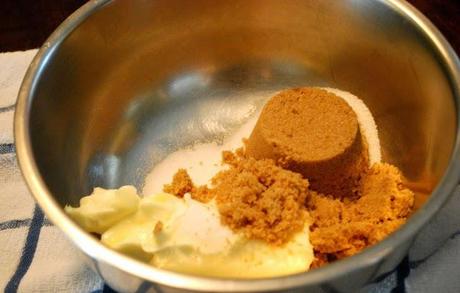 1.  Cream butter and sugars together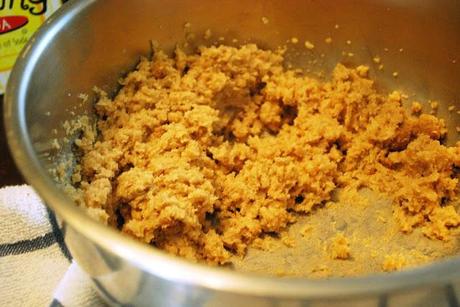 2.  Once butter and sugars are creamed together (as pictured above), add in egg and vanilla.  Mix on low speed (as pictured below)
3.  Add dry ingredients and mix well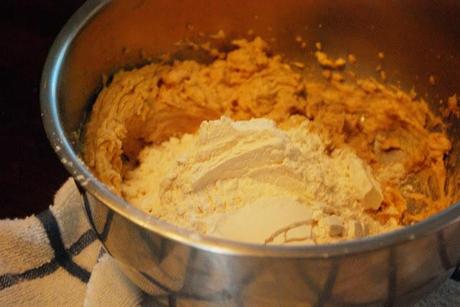 5.  Once all the dry ingredients are mixed in, add in your chocolate chips!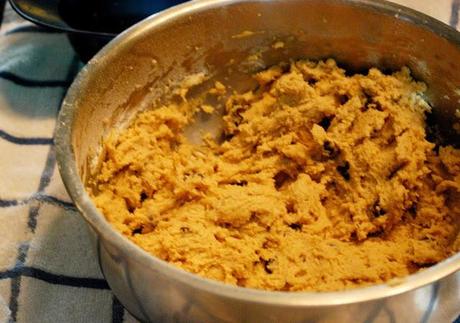 6.  In a greased baking pan (rectangular or circular will work...I used 13x9 rectangular or you could use a 12 inch round pizza pan...I also used tin foil so it is easy to get out!), spread cookie dough evenly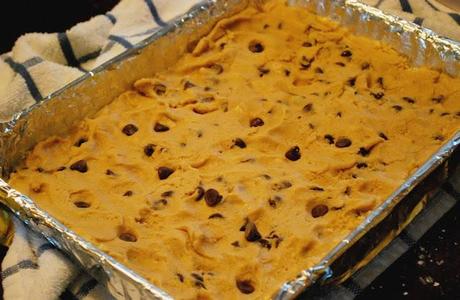 7.  Bake at 325 for 15-20 minutes or until light golden brown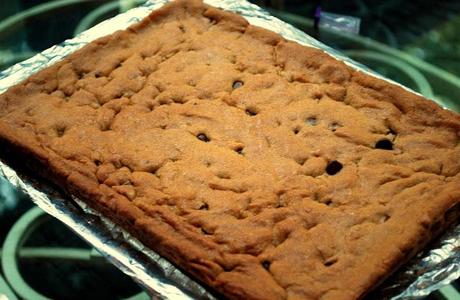 8.  When cool, decorate as desired or cut into cookie bars and enjoy!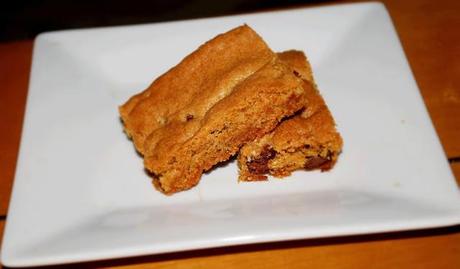 Perfect for any birthday celebration, or just for an easy snack for the family!
Enjoy!