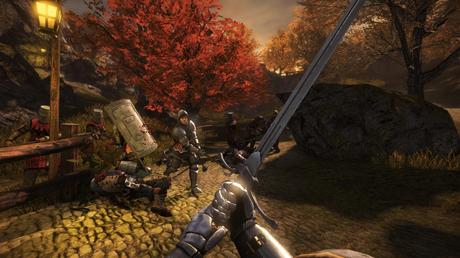 Chivalry: Medieval Warfare will launch on PS3 and Xbox 360 on December 3 in the UK, Activision and Torn Banner Studios have announced.
Coming to PSN and Xbox Live Games Store, Chivalry will support up to 12-player online battles and also sports various solo and team modes including Free-for-All, Team Deathmatch, Capture the Flag and Team Objective.
Players can choose between one of four classes – Knight, Vanguard, Man-at-Arms and Archer – each offering a unique set of strengths and weaknesses. Sounds pretty cool to me.