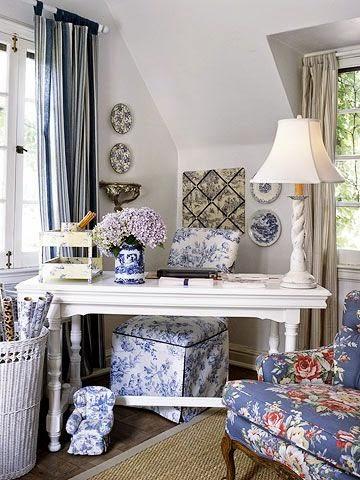 Do you cringe at the large expanses of toile?  Is toile too '90s French country for you? I have to admit that I was once a toile-aholic. I loved french country style decor.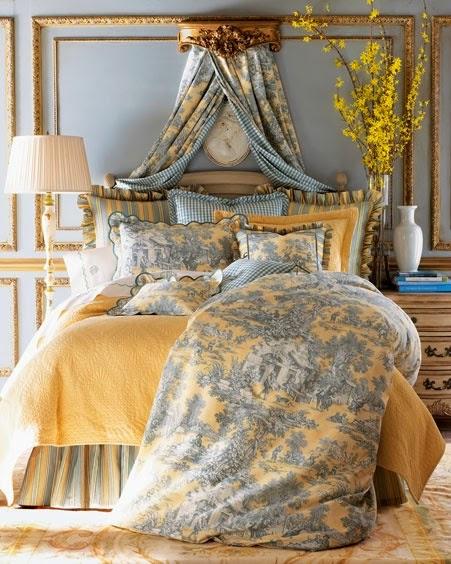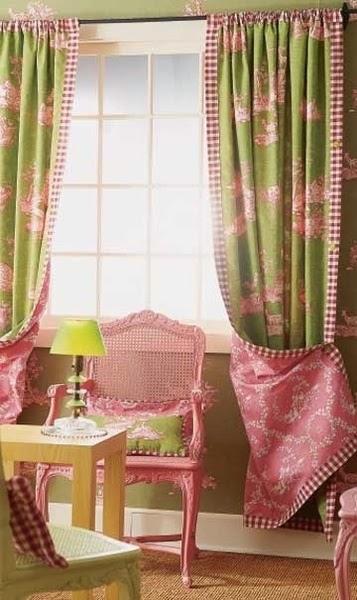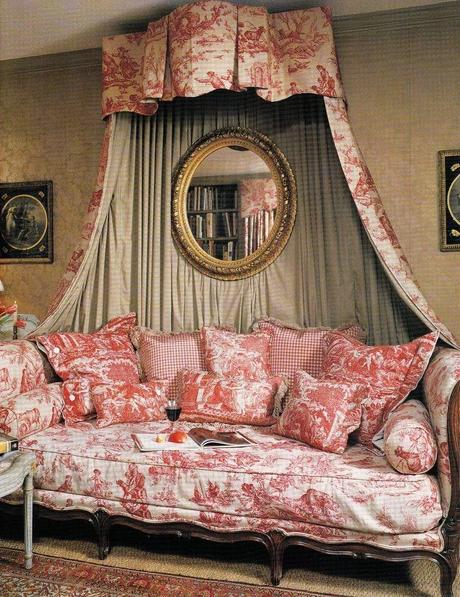 Actually in France
These days I am inclined to avoid toile and think of it mostly as something best seen in France. But, oh how I loved my toile! - Chintz, long regarded as granny fabric or *gasp* shabby chic has always been a source of warm fuzzy feelings for me. My British great-grandmother transformed her living room every year in the Spring with Chintz curtains and slipcovers on everything. There was nothing shabby about it. The glorious cabbage roses on glazed cotton made for a cheerful yet elegant space.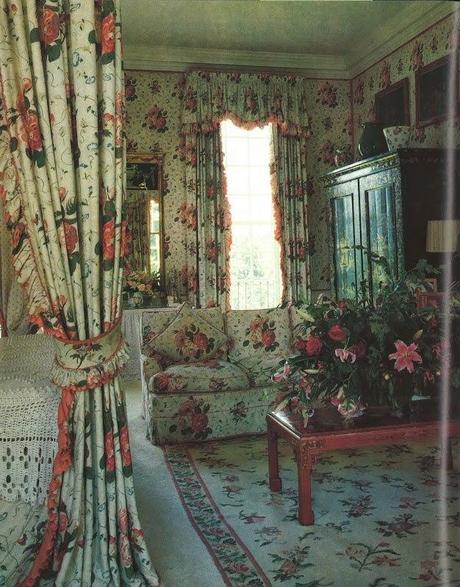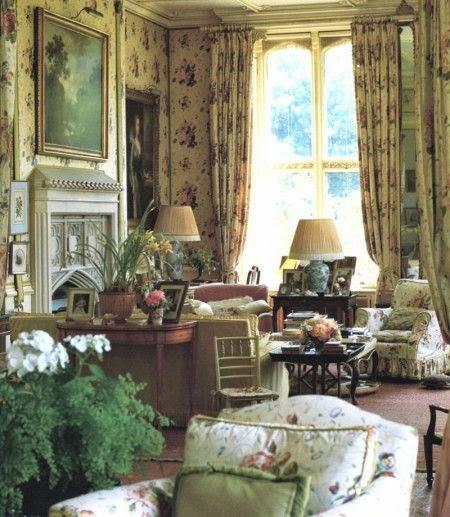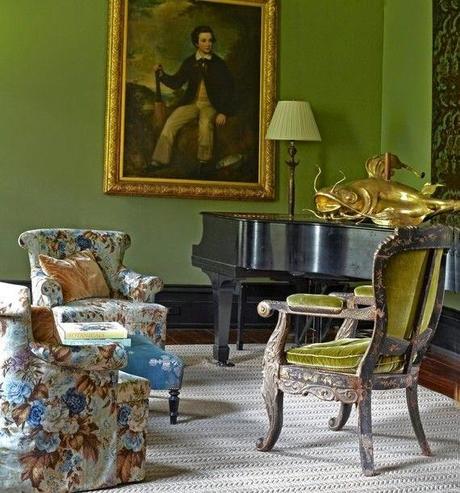 Chintz is big right now and I am thrilled.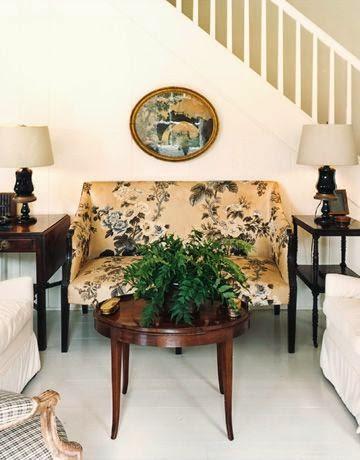 I particularly love the way designers are keeping it from being too sweet and girly but fresh and modern.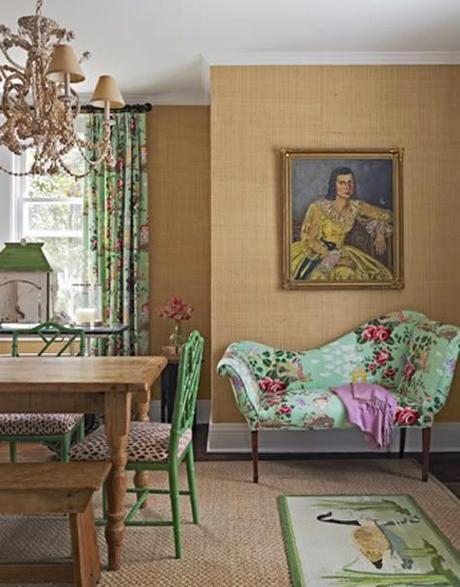 Are you rooting for Chintz or Toile?