Chinos are one such ensemble that had never lost its popularity among men. Rather it would be better to say that it is making a lot more buzz this spring. And when it comes to pairing up chinos, they stand out to top the priority list! To get yourself a humble pair of chinos check out Charles Tyrwhitt and The Iconic– Australia's most trusted fashion website that gets an amazing range of men's fashion. And savings can never be missed out when you shop online, therefore make your purchase through CollectOffers and you get a number of discount coupons and voucher codes under one space.
Earlier men wore chinos that of baggy and loose fit, however today, fitted chinos are more preferred as they provide a more elongated and streamlined appeal. Hence, the chinos shouldn't be too baggy or too fitted. Also initially the khaki color was more on the popular side but with fashion industry taking a roll, the colors have been the choicest prefer among fashion-holics. With that being said, it shouldn't bring off the complication when it comes to choosing a pair of this serious business.
Below we provide you a rundown of 5 different chinos which should be the next item on your shopping list. And without wasting your time further, let's go!
Politix Mansell Chinos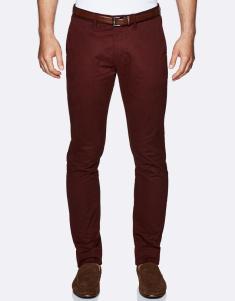 Bring on the fresh color with the Politix Mansell chinos. The color of the chino provides a sharp compliment to both the dress and casual weekend with its lightweight stretch cotton and slim tapered cut.
Chalk classic fit Chinos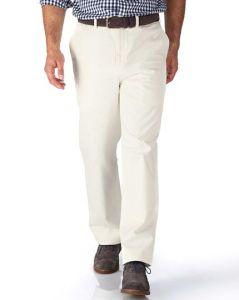 A perfect pair of Chinos for the formal look. The flat front gives a clean and smart feel, making these trousers just the ticket for a gentleman who needs to be smartly dressed for work.
Skinny Stretch Chinos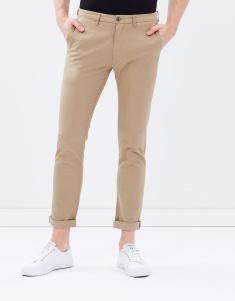 This one is a perfect alternative to your denim. Bored of donning the same look? Well, the stone colored chino is perfect for you. They provide a very casual look which will match best with polo t-shirts and printed shirts.
Airforce blue extra slim fit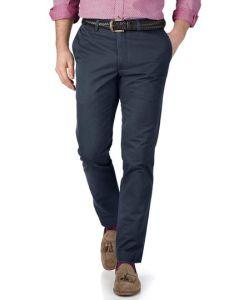 As mentioned above, the slim fit chinos are making more buzz than the baggy ones. So here it is from the house of Charles Tyrwhitt a pair of extra slim fit chinos. The pair has tapered legs that give your lower body a defined silhouette without being too tight or "skinny".
Blazer Hawthorn Stretch Twill Chinos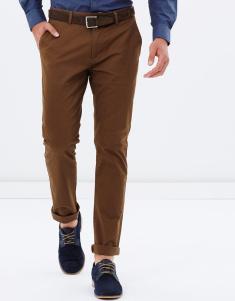 The chinos from the Blazers Hawthorn have a classic style which one, makes it very easy and comfortable to dress up and down and two is ideal for making a perfect outfit for every day. Complete your look with a pair of leather loafers and you are good to go!
SO, these were the 5 pairs of chinos which you can avail from The Iconic and Charles Tyrwhitt. Well, they have a huge range, this was just a glimpse.