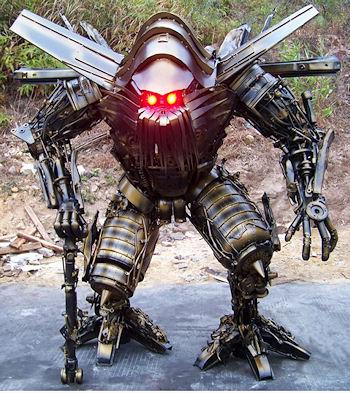 All geeks love Transformers, but Yang Junlin of Huizhou, China, took his passion for the franchise to a whole other level when he opened the 'Legend of Iron' factory and began producing his own robots.
He uses all kinds of scrap metal, from old car parts to simple sheets of steel. Although he admits his work is quite time-consuming, Yang has built over 1,000 iron sculptures since he opened
Legend of Iron
, five years ago, and isn't planning on stopping anytime soon.
The Presurfer