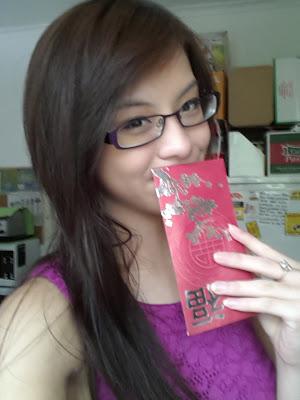 Hey everyone, first of all, I changed the name of my blog, because I kinda like this name better. It fits me and my personality better, and I have a good friend that calls me "Monster" :P 
It has been a busy month of February with Chinese New Year (Lunar New Year) and Valentines Day !! I had so much fun spending it with family and friends. I know its going to be very hectic and busy for me in March with the start of university and juggling study with work, so these celebrations are a great way to mark the near ending of my "uni" holidays.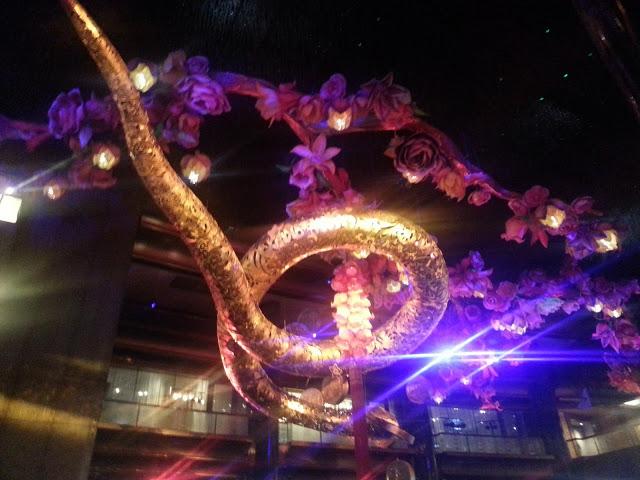 This year marks the year of the Snake for us Chinese people. I love Chinese New Year because it means I get to eat lots of delicious food, visit many family members and relatives, and lets not forget, collecting all my red packets. This year, I did not go back to Malaysia for the new years, but my dad came to visit us here in Melbourne!! :)
Since I was born in the year of the Monkey, here is my horoscope for 2013:
Character:
Charming, charismatic and extremely inventive, Monkey people are most noted for their intelligence and clever genius in working out difficult problems for themselves and others.
Monkey people have a great sense of humor which makes that the gem of everyone's eyes. These people are very confident and are good thinkers. Trust on others is an area where they lack according to monkey 2013 horoscopes of free horoscopes. This year 2013 is a stable year for Monkey, as per the predictions for monkey 2012 horoscope. Love, care and respect are the areas that need to be given proper attention. The first six months are vital for monkey people in relationship aspects. The presence of Yi Ma star will help Monkeys get good news from the professional front. Chinese 2013 horoscopes for male monkeys predict travel for study and work. Female monkeys need to keep the fire alive in their relationship. They should be away from unnecessary talks so as to avoid troubles according to monkey horoscope 2013. 
The Monkey is the most versatile sign of the Chinese horoscope. 
Monkey people are often inventors, entertainers and the creative geniuses behind anything ingenious, including mischief. They have natural quick-wittedness, which enables them to comprehend what is happening and then make a right decision. Monkey possesses agile minds and multiple talents and they can master any subject. They are reliable and honest people so that any secret is safe in their hands. These people are also honest in their dealings and are very good at problem solving. Monkey knows how to listen closely, carefully and work out solutions at the same time.
The Monkey's world of full reckless energy and merry making indulgence is not for everyone. Monkey is very curious and often feels the need to try everything and anything at least once. It includes the merry-go-round of relationships as well. The Monkey's love of self-indulgence can also lead to other kinds of trouble. This Sign has very limited self-control concerning food, alcohol and other pleasurable activities. It can be party time all the while for the Monkey, yet when it leads to a strong hangover or a shattered heart, generally someone else and not theirs, this Sign might actually show a sense of remorse. They will not openly admit the error of their ways, but at least they will withdraw and try to tone things down for a while.
I found this very interesting. I learnt more about myself. (source: 
http://www.eastrolog.com/chinese-zodiac/monkey-love-relationships.php)
The Monkey can't stand monotony and (s)he needs passion, because it inflames his/her imagination.
The Monkey idealizes his/her partner and can't stand the fact that (s)he is also a human being, with flaws and habits like any other man/woman. However, the Monkey can't live alone, either.
The Monkey is an ageless adolescent, fanciful and keen on sentimental games. (S)He's a master of seduction and breaks hearts with no remorse. In order to succeed, the Monkey makes use of his/her favorite weapons: cheerfulness, fantasy and slyness.
If you want to seduce a Monkey, you have to flatter him/her continuously, surprise him/her, laugh at his/her jokes and never yawn with boredom.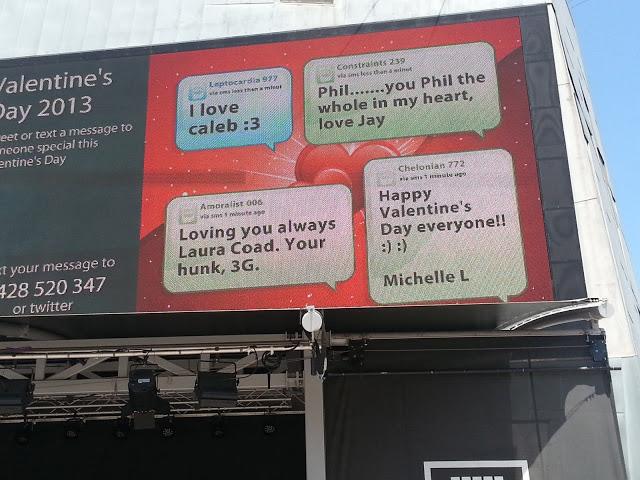 Spot my Valentines Day message at Federation Square!! I was so excited jumping up and down, running back and forth just to capture my message on the big screen. LOL!
Happy Valentines Day everybody!! Single or attached, I hope you all had a wonderful day. I had the day off, so I spent it at Federation Square, and gambling for the first time at Crown Casino. I betted $5 and I won $3. Woohoo!!! I probably just got lucky. I played the Rapid Roulette, and accidently pressed some button that made me place a bet on all my remaining credit of $3, and I won $9!! It was the funniest thing, but still, it was a great experience.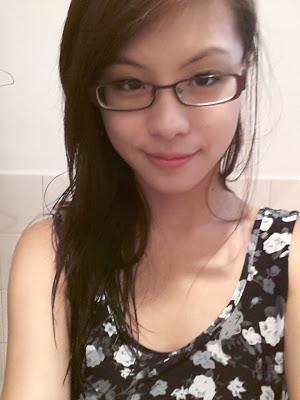 Valentines Day FOTD (Getting ready)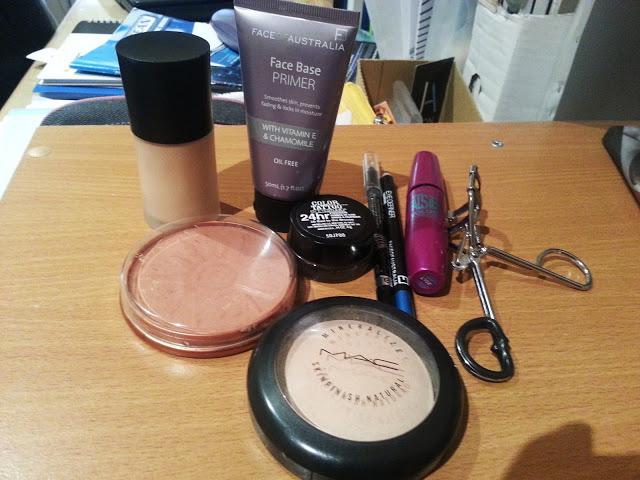 Because every girl deserve to feel especially beautiful on Valentines Day :)

Products used:
Face: - Face of Australia oil free primer- Giorgio Armani LSF in shade 5 (this is the second time I have used it, only saving it for very very special occasions)- Mac MSF Natural in Medium- Rimmel bronzer in Sun Glow
Eyes: - Maybelline 24 hours color tattoo in Bad to the Bronze- Face of Australia eyeliner in Marine- Rimmel Scandaleyes Khol Kajal eyeliner in Black- Maybelline Falsies Mascara- Revlon eyelash curler
Lips:- Lucas Paw Paw Ointment (not pictured)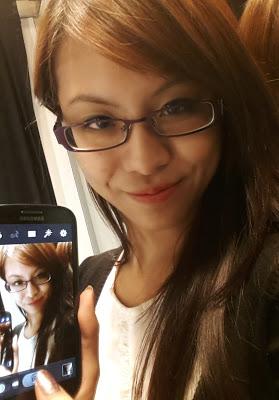 Inception much??
"Don't compare yourself to others. Compare yourself to the person you were yesterday."