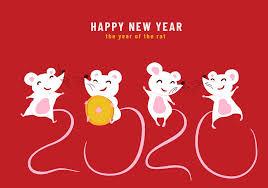 Chinese New Year Deals - The Year of Rat has arrived!
Special deals manually selected for our readers and followers :
Celebrate Chinese New Year with big savings at Millennium Hotels. Book at any participating hotels around the world and you'll get up to 15% off your stay as a My Millennium member. And with an additional 20% off dining* for members during your stay, you'll send your taste buds on an adventure too. That's not all - receive 2,888 Bonus Points to kick start an auspicious and prosperous New Year!
Chinese New Year: Save Up to 20% on Stays- Millennium Hotels & Resorts, China
Millennium Hotels and Resorts in Greater China will offer the guests a personalized experience during the Chinese New Year designed to provide with the traditional celebrations and authentic dining delights. Book now and save up to 20% on your stays. It also includes: -10% extra discount for all My Millennium members -High-speed multi-device Wi-Fi -My Millennium Points
Italian Riviera, Monte Carlo & the South of France - 10 Days with Return Coach Travel and Ferry Crossings - 7 Nights stay at a Hotel in Diano Marina - Free bar (7pm-10pm) - Multiple excursions including Monaco and Monte Carlo - Prices from just £699pp!
Winter Sales, Up to 55% off - Be Live Hotels, Spain, Portugal, Morocco, Caribbean
Whether you want some last minute winter holidays or to plan your next summer trip, you'll find what you're looking for at Be Live Hotels. Check all available offers and save up to 55% off your hotel in Spain, Portugal, Morocco, Dominican Republic, Cuba and Colombia.
Japan Tour Savings- Save up to £400pp
Discover Japan in 2020 Visit the gorgeous landscapes and bustling streets of Japan and experience a country rich in history, nature and culture. Save up to £400 per person on selected Japan tours, including our bestselling Japan Uncovered tour and visit during the beautiful Cherry Blossom season.
Lunar New Year Promotion: Lucky Draw!
In total 4 rounds of lucky draw, users can submit email address to participate, winners will be selected randomly by the system within this pool when each round ends. Winners could win a hotel free stay voucher, and the prize will be sent to their email account
Spin the wheel and win up to 100% off your booking - Be Live Hotels, Spain and Portugal
Take your chance to stay for free at Be Live hotels thanks to the Prize Wheel! Complete your booking with one of the selected offers, spin the wheel and discover your special discount percentage from 0 to 100%. You will be given the discounted amount after completing check-in at the hotel.