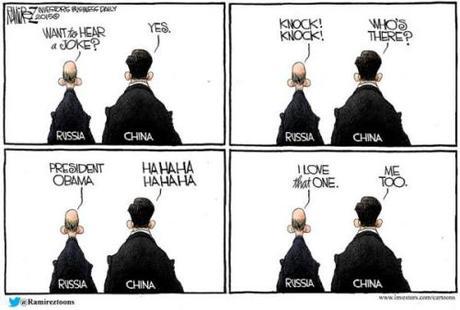 Sangwon Yoon reports for Bloomberg, Sept. 25, 2015, that after Chinese President Xi Jinping left the White House's state dinner (the one where "Michael" Obama displayed "his" massive trapezius muscles), he headed to New York to check in at the Chinese-owned Waldorf Astoria, just a few blocks from the UN campus.
On Sunday, Xi was joined by Russia President Vladimir Putin, who also picked the Waldorf for his first stay in Manhattan in a decade.
In 2014, the Hilton Worldwide Holdings Inc. sold the Waldorf Astoria to Beijing-based Anbang Insurance Group Ltd. for $1.95 billion.
The symbolism of two such high-profile figures, whose countries routinely vote in tandem at the UN Security Council, choosing a Chinese-owned hotel cannot be lost on the White House.
But then Obama is no better.
As the Bloomberg report puts it, "after a decades-long tradition of staying at the storied hotel built on a former cemetery," Barack Obama and his entourage relocated to South Korean-owned Lotte New York Palace Hotel for UNGA week.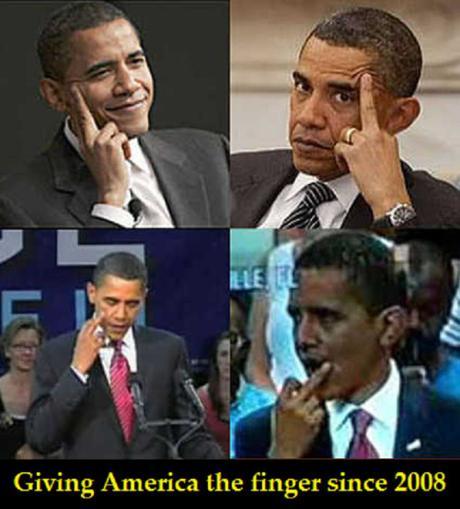 For now, the 42nd floor of Waldorf Towers still serves as the official residence for the U.S. ambassador to the UN. While the Hilton will manage the property for the next century under the terms of its sale, Anbang's ownership and call for a major renovation raised concerns about whether the Waldorf would remain a secure location for sensitive and classified government conversations, according to two U.S. officials, who asked not to be named citing sensitivity of the matter.
~Éowyn