Red is the lucky color in China. And it is the only way to fight back Nian, the mythological man-eater beasts living under mountains and seas. From red flags to red wedding dresses, the red color in China paints whatever brings luck and power. Including the rare and very expensive Arowana / dragon fishes, with their red, coin-shaped scales.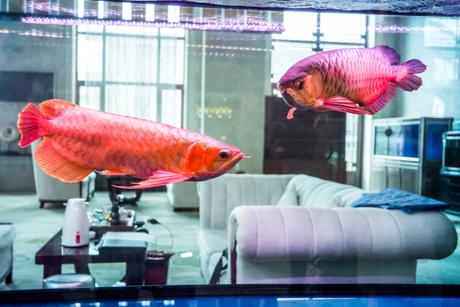 Asian Arowanas at the aquarium of Harbin Lindian Hot Spring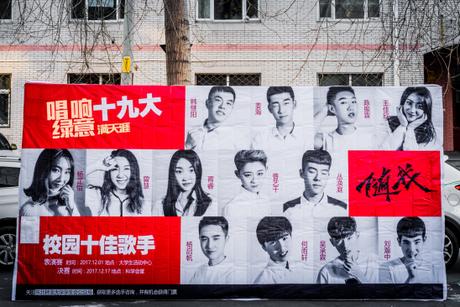 Ads with students of Harbin University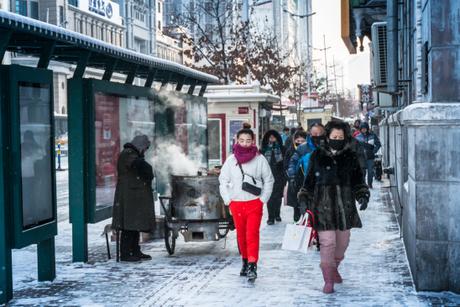 A touch of luck on the frozen streets of Harbin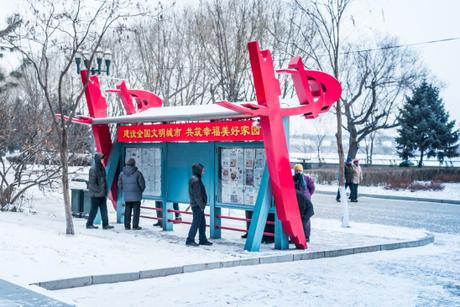 Public reading of the party newspaper, Harbin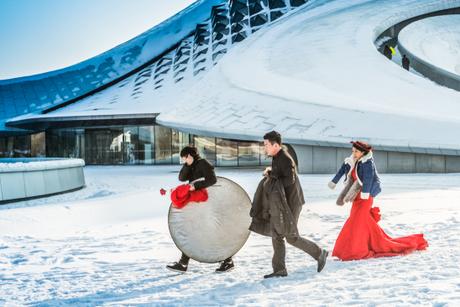 Bride and groom in front of Harbin Opera House, a wedding reportage shot at -25°C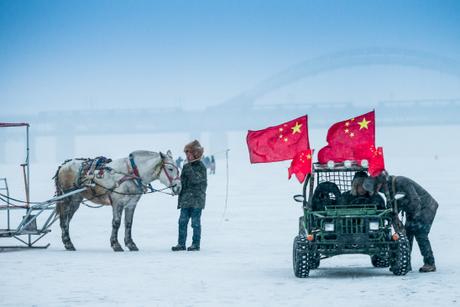 Civil militia on the frozen Songhua River, Harbin
This post is part of the reportage Detour to China. Click each picture to enlarge.
Filed under: photography of people, pictures of animals, street photography, Travel photography Tagged: arowana deagon fishes, artborghi china, artborghi detour to china, artborghi harbin, china in winter pictures, frozen Songhua River, Harbin Lindian Hot Spring, Harbin Opera House, harbin photo reportage, harbin street photography, Harbin University, Heilongjiang pictures, nort east china pictures