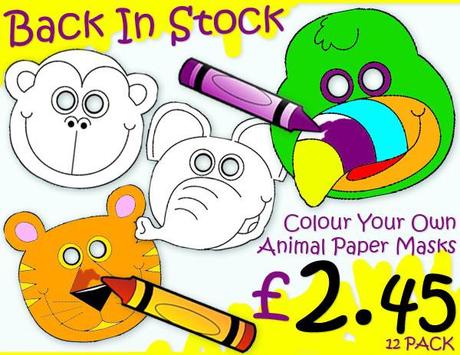 Just a very quick post to let everybody know who waiting for the colour your own animal masks to come in, that the new stock of this very popular children's activity is now back on sale.
Each pack contains 12 colour paper masks to colour in, with four designs. Tiger, elephant, monkey and bird.
A fun way of keeping young party guests entertained and each mask comes with string to fasten them on.