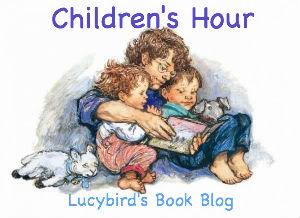 Children's Hour is a feature posted every Thursday here at Lucybird's Book Blog. Children's Hour is my time for reviewing children's picture books. In my job in a nursery I encounter lots of children's books, and these are the books I use for Children's Hour.
You can find links to past Children's Hour posts here.
I'd love to hear everybody's experiences of the books I review too, and feel free to post me a link to your own reviews, I'd love to make this a bit interactive.
The image (if you were wondering) is taken from Shirley's Hughes' Alfie and Annie-Rose books which I loved as a child.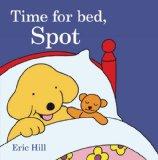 I'm doing a re-run this week, partly because wordpress wasn't letting me in to schedule a post yesterday, and partly in memoriam of Eric Hill
who died this week
(did you know he invented the lift-the-flap book?)
Spot is one of those books which is more of a constant friend than a great favourite in toddler room. We can go days and days without reading it once, but the kids always come back to it. We have a few of them at the nursery. Spot's Show and Tell, Time for Bed Spot, Spot's Tummy Ache, Spot's New Game and Spot and his Grandma. At the moment Spot's Show and Tell is the forerunner but they've all had their moments.
The pictures are simple and bright. The stories are quite easy for the kids to relate to which is I think why they are always popular, another book might be more exciting but Spot is comfortable.
Buy Spot books:

Time for Bed Spot (£3.73)
Spot's Show and Tell (new and used from £0.01)
Spot's Tummy Ache (new and used from £0.01)
Spot and his Grandma (new and used from £0.01)
Spot's New Game (new and used from £0.01)