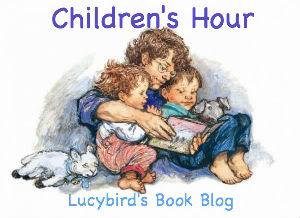 Children's Hour is a feature posted every Thursday here at Lucybird's Book Blog. Children's Hour is my time for reviewing children's picture books. In my job in a nursery I encounter lots of children's books, and these are the books I use for Children's Hour.
You can find links to past Children's Hour posts here.
I'd love to hear everybody's experiences of the books I review too, and feel free to post me a link to your own reviews, I'd love to make this a bit interactive.
The image (if you were wondering) is taken from Shirley's Hughes' Alfie and Annie-Rose books which I loved as a child.
Rosie's Magic Horse is the book I got my niece for her birthday. It's a bit of a strange book. Rosie collects ice-lolly sticks which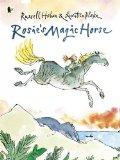 she likes to play with. The poor sticks think that now they have no lolly on them they are nothing. But Rosie turns them into a horse, and then the horse becomes real and starts searching for treasure with Rosie.
The pictures are (as usual with Quentin Blake) fantastic, and even the lolly sticks have personalities. The story is imaginative, and just about girly enough that it should satisfy girly girls without some of the febble girls you often find in princess' stories.
Buy Rosie's Magic Horse:
Paperback (£4.89)
Hardback (£8.96)