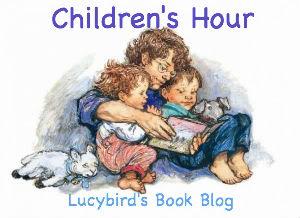 Children's Hour is a feature posted every Thursday here at Lucybird's Book Blog. Children's Hour is my time for reviewing children's picture books. In my job in a nursery I encounter lots of children's books, and these are the books I use for Children's Hour.
You can find links to past Children's Hour posts here.
I'd love to hear everybody's experiences of the books I review too, and feel free to post me a link to your own reviews, I'd love to make this a bit interactive.
The image (if you were wondering) is taken from Shirley's Hughes' Alfie and Annie-Rose books which I loved as a child.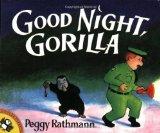 When I bought
Rosie's Magic Horse
for my niece I bout my nephew
Goodnight, Gorrila.
It's not a book with a whole lot of words (the majority of them being "goodnight") but the pictures tell an amusing story.
In the story we follow a zookeeper as he shuts up the zoo for the night, saying goodnight to all the animals as he goes. But something is going on in the background, and when the zookeeper is at home in bed he discovers that all the animals have followed him home.
The pictures are bright and I think very nicely painted. I especially like the expressions on the gorilla's face.
It's a great book for encouraging talking because the children have to try to tell what is going on from the pictures.
Buy Goodnight, Gorilla:

Paperback (£3.95)