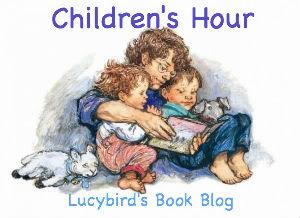 Children's Hour is a feature posted every Thursday here at Lucybird's Book Blog. Children's Hour is my time for reviewing children's picture books. In my job in a nursery I encounter lots of children's books, and these are the books I use for Children's Hour.
You can find links to past Children's Hour posts here.
I'd love to hear everybody's experiences of the books I review too, and feel free to post me a link to your own reviews, I'd love to make this a bit interactive.
The image (if you were wondering) is taken from Shirley's Hughes' Alfie and Annie-Rose books which I loved as a child.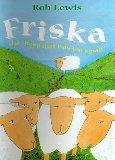 We've had
Friska
on our shelf for a long time, but it has only recently become popular, until now the kids haven't been that bothered about it. It may not be Brown Bear, or Peace at Last, or Don't Wake the Bear, Hare! (which are still firm favourites). Firska is the story of the smallest sheep in the herd. All the other sheep laugh at Friska because she is so small, so Friska decides to try lots of things to make herself look bigger.
The kids love to look at the different ways that Friska uses to make herself bigger. The favourite is probably stealing a fleece from a sheep who had been sheered. They love the annoyed look on the farmer when he finds out. and how silly Friska looks.
The expressions of the characters are one of the best things about this book. They make me chuckle- and you wouldn't think a sheep could have so many expressions!
Buy Friska the sheep that was too small:
Paperback- new (from £660.62)
Paperback- used (from £0.01)
Hardback- new (from £50.99)
Hardback- used (from £2.99)