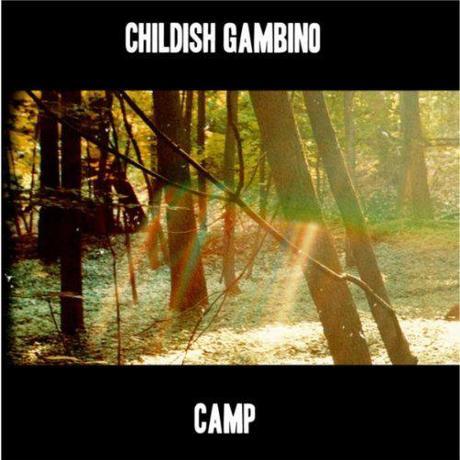 I cannot even tell you how much I wanted to love this record — how much I wanted to sing from the mountaintops of its glories and rush to the little children bearing tidings of its masterful production and rhymes. I loved all of the Childish Gambino EPs and listened to them religiously, and I adore Donald Glover's show Community more than most things in this world. I truly think Glover is a fantastically talented writer and comedian and want everything he does to be amazing.
I wanted to love this record so much that, when I put it on, I thought I did. It wasn't until the second listen that I realized, quite honestly, that it's not very good. Actually, it's a little heavy handed and kind of over wrought. The Album's overbearing beats don't allow the lyrics room to breathe, and when they do, they hit the same themes over and over again until you are forced to sigh, "ugh, I get it."  It borrows so heavily from the intellectual self-doubt of Drake, Kid Cudi and Kanye West that it often seems like more of an impression album than one from a man who is actually a pretty self-assured rapper. What happened to the fast spitting, one-liner king from the mix tapes? Was he buried under visions of grandeur?
The record isn't all bad, and there are several songs that are high in the running for best tracks of the year — specifically "Heartbeat" and "LES", which ditch the meditations on race and borrowed styles to showcase a guy who can be funny, self-deprecating and dance-worthy. The best parts of the record, not surprisingly, are the one-liners — the places where his background in clever wordplay (this is the man who wrote some of the best Tracy Jordan lines on 30 Rock, after all) are front and center. That's Glover's talent. That's why his mixes caught people's eyes, and that's why we all love him. His pension for silly word play could put him in the league with Das Racist — if only he would commit to a style and vision that allows for joking like they did.