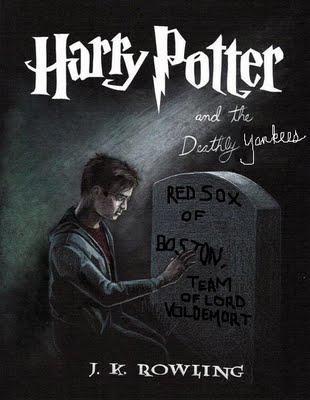 So I don't have much time this morning. Why, you ask (or didn't, whatever)? Because I am going to
The Wizarding World of Harry Potter
, bitches! And I am more excited about this than any self-respecting adult should be. See, one of my best friends works at basically the coolest company in the world, and it is paying for all of its employees and their families to go on a three-day "retreat" to Orlando. And I am the lucky winner who she chose as her date! (Because I am awesome, duh). My flight is sometime around 7:30 a.m., Harry Potter World follows, so I sort of have to haul ass. Regardless, a few things before I go: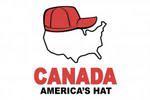 Seriously Vancouver, what the fuck? After your team played lackluster throughout the Finals, you make yourselves look like even bigger assholes? This is not the way to steal the spotlight, even when Boston is involved. That is all I have to say on the matter, you disgraceful sore losers from America's Hat. (I just wanted to use that image again).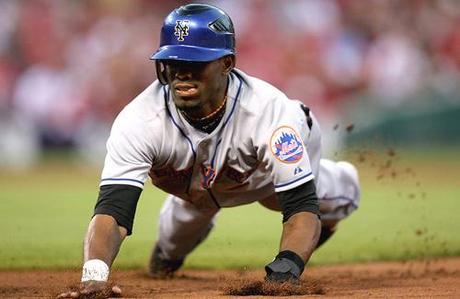 Majority control of the Mets is now on the value menu at Burger King? If only Fred Wilpon hadn't said all of those mean things about Jose Reyes (who is giving him a major fuck-you right now) and David Wright, maybe I would feel badly for him. Because there is no doubt whatsoever that he is in serious financial trouble. Can we pool $200 million and, I don't know, an additional $2.00? I will then rename the Mets as Joe Girardi's Braces and move them to City Hall Park, which may be a bit tight, but at least Jason Bay and David Wright will hit homers and all 121 fans that attend games can pack the stands.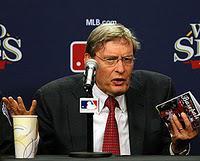 Readjusting Realignment Thoughts.  Perhaps you caught my post yesterday about MLB realignment. Perhaps you didn't and should read it immediately. Nevertheless, my good buddy with the best nickname ever, The Fabulous Penguin, wrote a really great post, somewhat in response, over at The Borg Baseball Blog. In an open letter to Bud Selig, he proposes his own strategy for realignment based on the premise of what "we, the fans want." I like his plan a lot. Please check it out and feel free to criticize both of us in the comments. Briefly, this is my response to his response:
1. I love the overarching goal of aiming to please fans. Because, really? We pay all of their salaries. So they better make us happy if they plan on charging $8.50 for a hot dog at Yankee Stadium.
2. I really like the way his system allots playoff spots. I would support realignment, like T Fab P suggests, if and ONLY if division rivalries remained and mattered. Meaning, I need division winners and then separate wild-card teams. In proposing this, he asks "explain how a team in first place in a division does not make a playoff while 4 teams from another did?" He is right. It is ridiculous to eliminate divisions. I also agree with the fact that some teams would be so far out of contention before the All-Star break that the no-division idea seems extremely counter-intuitive.
3. He is probably right about interleague play. "So what?" I don't really care if we play random-ass teams from the other league. It doesn't change anything for me, just another team for the Bombers to beat.


4. But the schedules must be more balanced. That is probably the only thing I really disagree with in his entire plan. It is unfair to teams like the Rays. They still have to play the Red Sox and Yankees 29 more times this season. TWENTY-NINE! It puts them at such a disadvantage compared to, say, the Cardinals or the Rangers. Tampa plays both Boston and the Yankees right before the All-Star break and right afterwards. That is not a "break" so much as a brief awakening from a nightmare. Balance the schedules and sign me up, Commissioner Penguin.


Okay, it's that time folks. M-I-C- see ya real soon! – K-E-Y….why? Because I… Nevermind, you guys get the point. CDTF will be back on Monday, Muggles. Until then, have a great weekend and go Yanks!