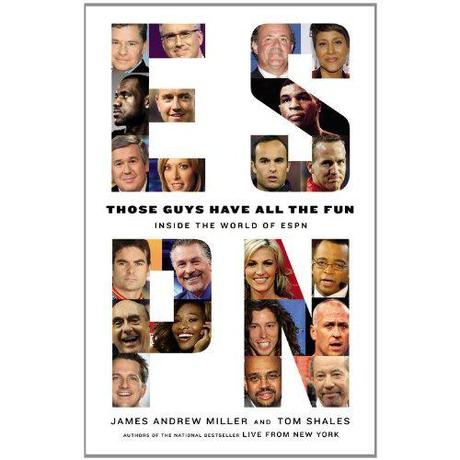 I think I mentioned this, or maybe Carrie did, but Those Guys Have All the Fun: Inside the World of ESPN, the new scandalous tell-all book, comes out on May 24th and we are going to have our first virtual book club of sorts here at CDTF. 
I haven't exactly figured out the details yet, but we will most likely break the book up into chunks, maybe in two-week intervals.  Then, similar to Batting Practice Bitches, I will send out some questions, you will perhaps feel like sending me some responses, and we will have a "round-table" discussion (i.e., I will fashion a post around everyone's answers, like a virtual book club).  If you want in, please email me at

[email protected]

. 
The book is already making waves.  Shockingly, everyone thought Keith Olbermann was a dick – talented, but a super asshole.  And he and his other ESPN manwhore friends were regularly offering free mustache rides in Bristol.  If these salacious details are being pre-released, I can only imagine the juicy treasures this book will hold.  And I am excited to start reading. Think about it: you can appear informed, you can get on top of what everyone else will be talking about, and in the future, you can watch the World Wide Leader with greater disdain, if that is even possible.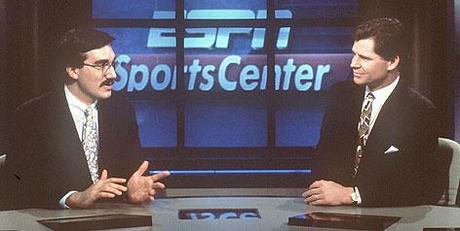 I will send out an email next week explaining exactly how this will work.  If you do not like books or cannot read and this post is all just a big mass of scrambled letters to you, you can just keep following along with your more literate CDTF peers.  While they have not yet agreed, I am also going to try to force my BPB cohorts to participate, because those bitches like books (and they are sort of brilliantly entertaining).  I hope you like books, too.  Because this could be really fun.