CHIC Street Style With INDRESSME
Are you a fan of "chic street style" INDRESSME?
I am. I love the women's high-street styles their design teams deliver. Consistent with the high street fashion trends of London, Paris, Tokyo, and New York with affordable
pricing.
Today we chose to mix and match some of their trendy chic fashion pieces.
For starters: a sheer standing collar beige shirt, glamorize it by tucking it into a pair of leopard double belted shorts. 
Thenaccessorize with a pair of Bqueen suede brown pumps and a final touch with a acid retro single shoulder bag.
~-------------------------------------------------------~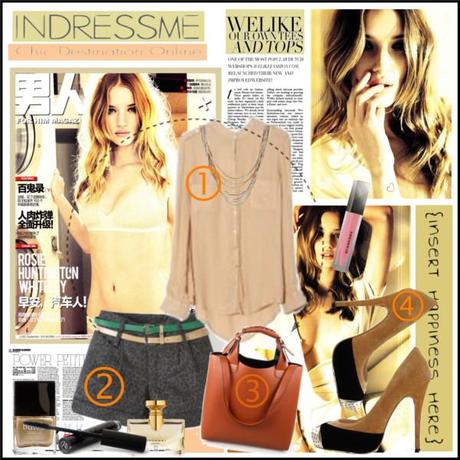 INDRESSME CHIC by
fashiontake-out
featuring leather handbags