Sunday 1st January 2017
My first walk of the year began at the western edge of Chew Valley Lake, where car parking is free and small numbers flock to admire and throw bread at the native birds.
I arrived here in search of an elusive waterfall… Many miles far from the Brecon Beacons! Hoping to find a trig point along the way.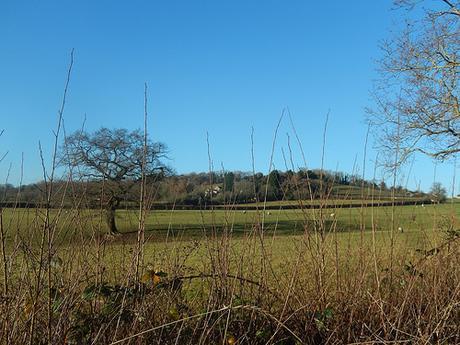 Without wasting any time, I crossed the road, heading west towards Breach Hill. Black ice was present along the narrow tarmac lanes beneath my feet. While I had some trouble maintaining my balance, each of the two passing cars appeared to handle the conditions just fine.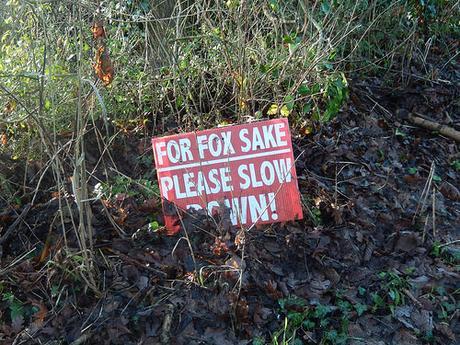 I was looking for a footpath beginning at Herons Green Farm but, with a lack of signage and two driveways to choose from (plus the sounds of 'activity' within the yard beyond), I chickened out and turn back to follow further roads, after spotting the sign above.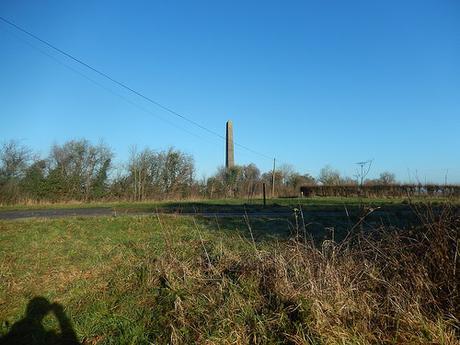 So, I would climb Kingshill Lane and turn left beside Rookery Farm – at which point, I spied the obelisk ahead and slightly to my right… Such an odd sight, for its location… But I'll get to it later. Where's the trig?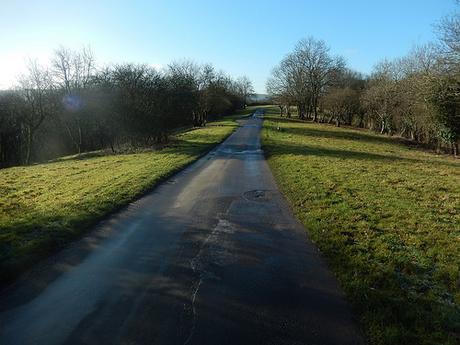 This road continues on to Nempnett Thrubwell, north of Blagdon Lake and crossing the Monarch's Way towards a series of footpaths I'm more familiar with. This same stretch of tarmac is also surrounded by a patch of wooded Open Access Land.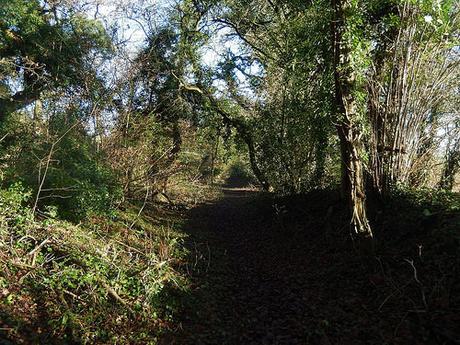 From the summit of Breach Hill, I would soon enter the woods from the western end on the south side of the road and discover a broad path to follow.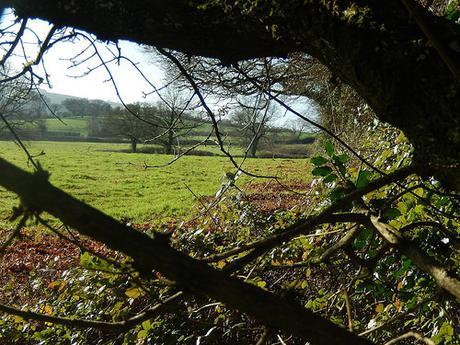 I followed this path as far as Manor Farm, peering through the hedge and in to the adjacent fields when convenient; but without spotting any remnants of a concrete trig pillar… That evening, internet research would reveal that I was looking in the wrong place but only a matter of yards away.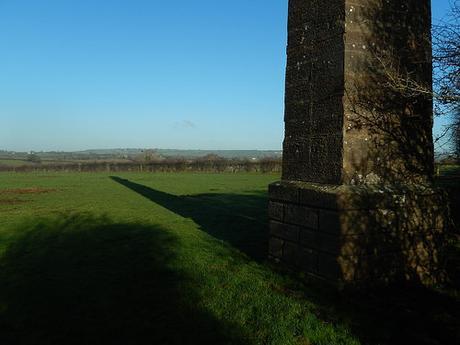 Leaving the search for now, I continued on to the almighty obelisk, just east of Rookery Farm. Conveniently, a footpath that would lead me north to Chew Stoke passes right beside it.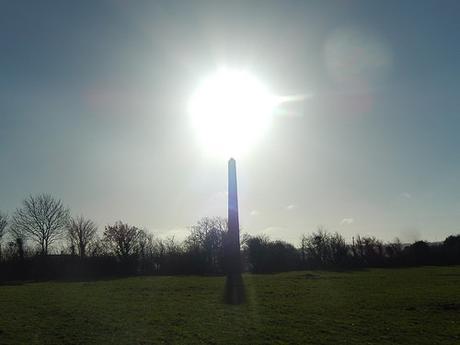 There were no marks or engravings to reveal any glimmer of the story of this structure. One could only imagine that it might once have been imported from Egypt, many years ago – this is often how the story goes for similar structures found at National Trust-owned properties.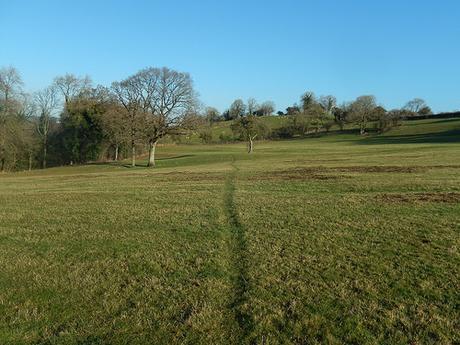 For the most part, whenever I do a walk around the Chew Valley (Chew Stoke, Chew Magna), I find myself blessed with beautiful and easy to follow footpaths. Even in winter, this route was no exception.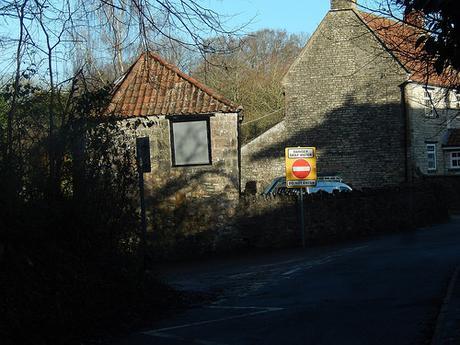 Passing the school in Chew Stoke, I was looking for a left-turn that would lead me across fields and in the direction of the church. Ahead of this was a ford crossing, with a clear warning sign for drivers.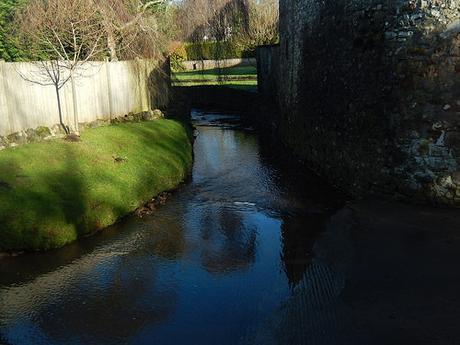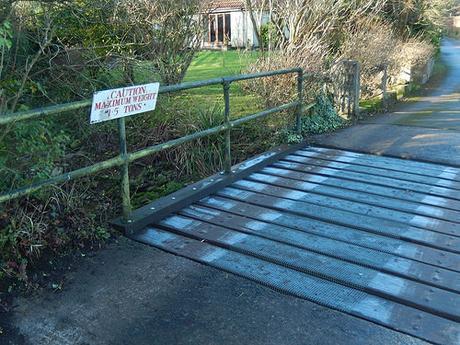 Even with a full flask of tea, I was unlikely to put a severe strain on this weight-restricted road bridge. I wonder how the inhabitants cope when it's time to move home?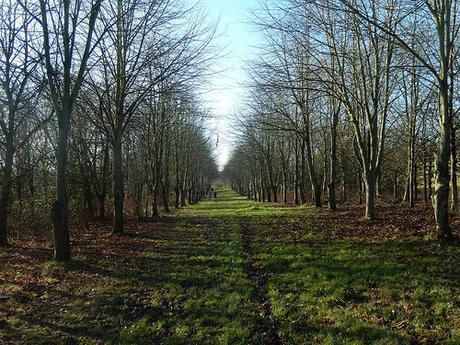 As I arrived beside the church, I also joined the Two Rivers Way for the first time on this walk – a twenty-mile route that I officially completed in 2016. Following this path across the Chew Valley and joining the River Chew was one of my highlights of the experience.
Seeing pairs of people walking ahead of me, I suspected that I was on the correct path for the waterfall.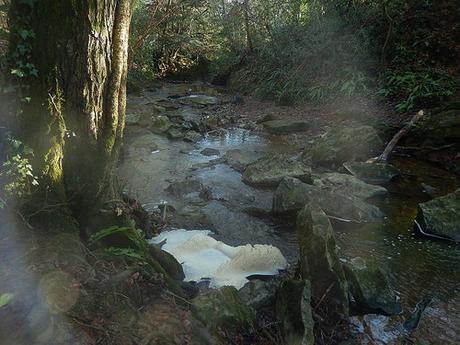 I chose to ignore the first Permissive Path (walking east to west) and stuck to the dedicated right of way. Soon enough, the next Permissive Path directs you down in to the secluded waterfall area (it is accurately highlighted on the OS map). In the water, I found a cluster of what appeared to be snow. Maybe ice.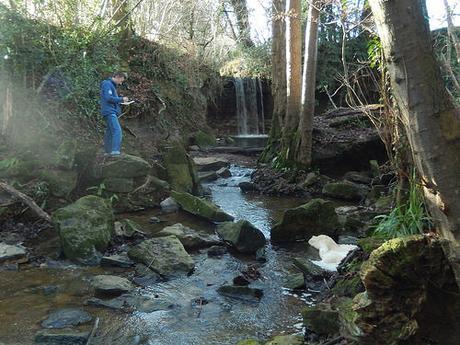 You could hear the water before ever getting close to it.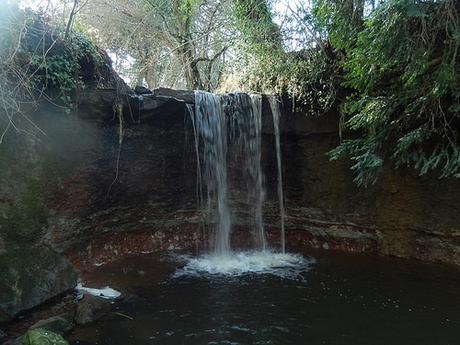 Okay, it's not likely to appear in any of Christopher Nolan's films but to find this in North East Somerset – between the cities of Bristol and Bath – is quite a treasure. Few people seem to know of its existence.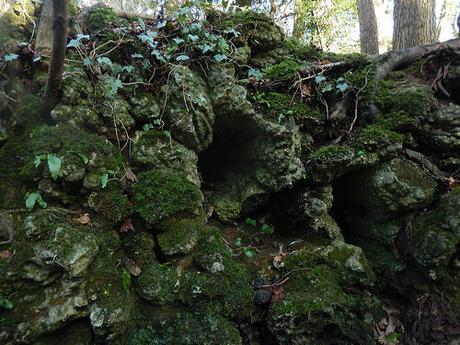 A gentleman before me referred my attention to the underside of an uprooted tree opposite, where he suggested that he could see something resembling stalactites (or stalagmites – neither of us were certain) within.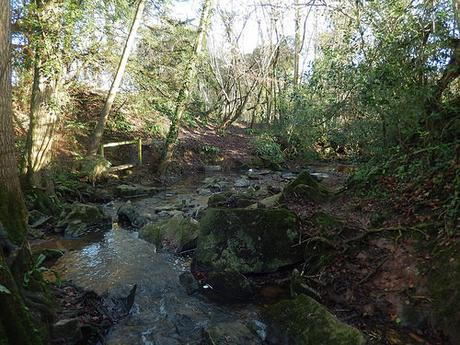 If you can arrive at the right time, it's a pleasant spot all round. It was only after meeting a familiar landowner while walking the Two Rivers Way that I came up with the idea of trying to hunt this down for myself.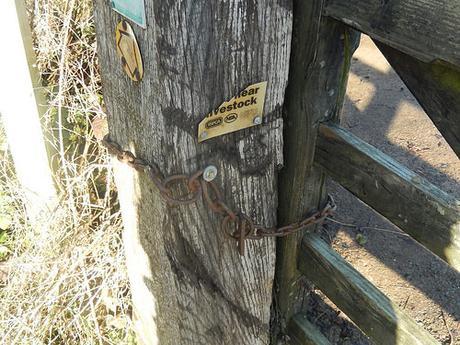 Returning to the fields above, I continued my walk west towards Lower Strode Farm. Again, this land was easy to cross without intrusion. Aside from the one sign I spotted with the warning: 'Bull in Field'. A couple of people before me had somehow managed to release this gate in order to access the road. I hopped over, close to the hinge. I think I reported it to the council but hope the landowner might install a kissing gate.
Now, I would turn south and begin my return journey; following in the footsteps of two other waterfall-goers ahead of me.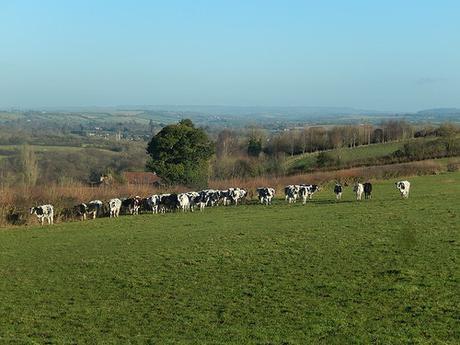 I followed the Monarch's Way, on a gradual and muddy ascent towards another road. These cows looked on without causing concern. I looked out, still mystified to see them outside at this time of year.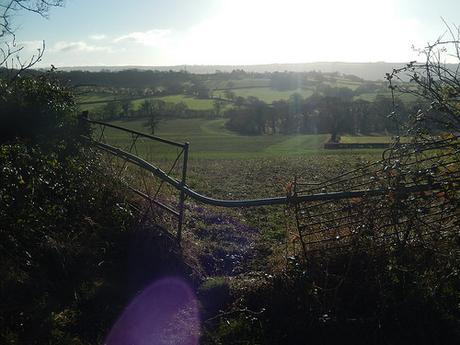 Next, I would descend from Gravel Hill. First, crossing a "stile" of sorts, before following a clear path around the perimeter. Two other walkers were ahead of me.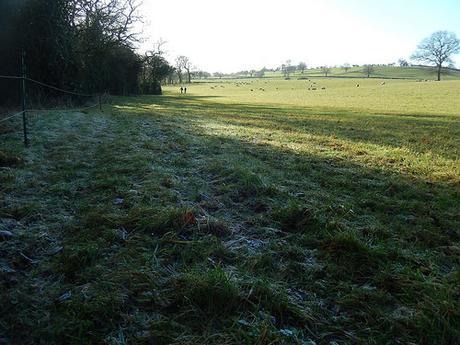 In the next field, I reached a cross-junction of paths labelled 'Babylon' on the map… I've no idea why! Although, the contrast between frost and winter sun was to be admired. I'd actually walked here before. A few miles east of this location, there's another spot called 'Paradise'.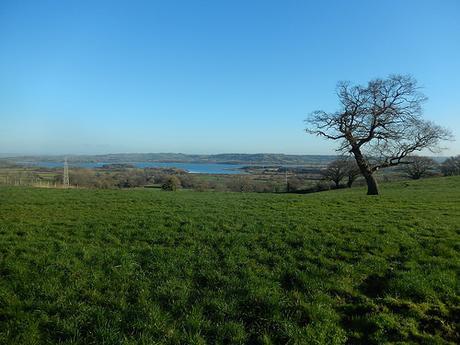 Before climbing ahead to views overlooking Chew Valley Lake, I met with the other two walkers, who asked if I was walking the Monarch's Way in its entirety (which would be an impressive feat, at five-hundred-and-seventy-nine miles and not currently recognised as a National Trail).
From Breach Hill Farm, I followed the Monarch's Way further south and on a less-direct route to my car.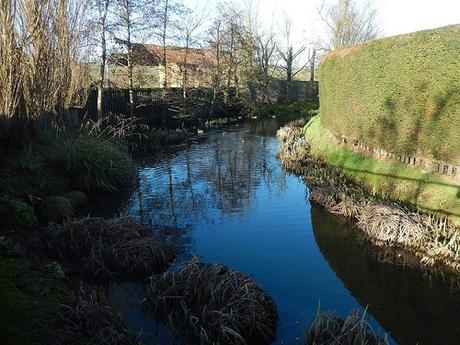 Along the next road, I paused to admire a moat beside the aptly named Moat Farm.
Was it man made? What was this farm's original or historical purpose?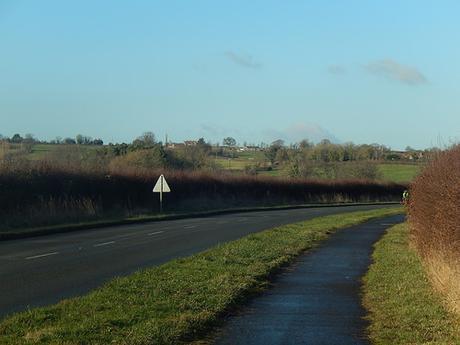 Soon enough, I returned to the B3114 that would lead me northwards to my car. There's a shared cycle path on one side, providing safe passage from the cars traveling at around 50mph. In all my time traveling up and down this road, I'd never once noticed the rather blatant obelisk standing proud of Breach Hill.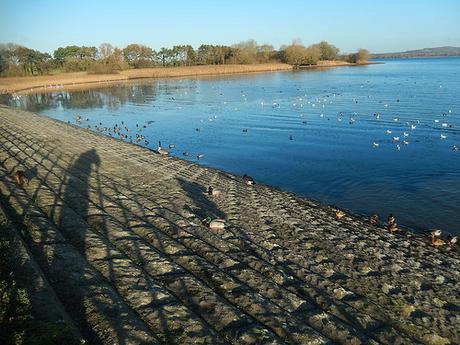 Before heading home, there was time to admire the local ducks and bird life.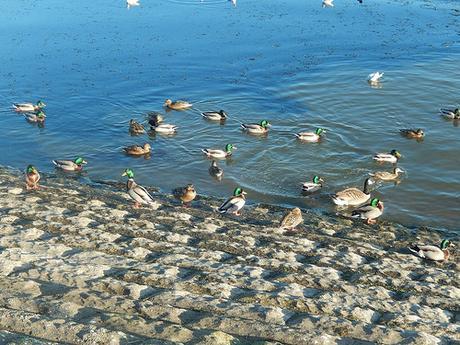 A good start to the year's walking. New paths explored, an obelisk and waterfall discovered, while there's still room for a return visit.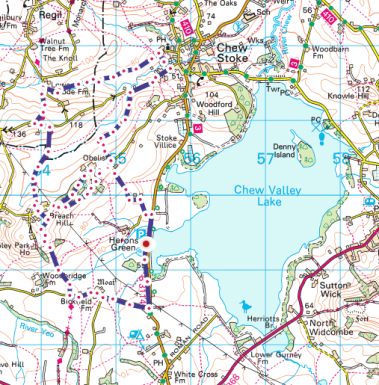 [Image source: ordnancesurvey.co.uk]
Length of this walk: 8 miles
Thanks for reading.
Advertisements