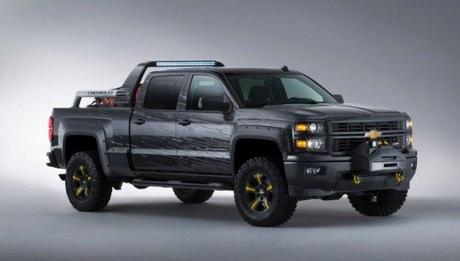 General Motors is not the first company to make apocalypse ready vehicles. A few other companies like Hyundai made some awesome cars and pickups for the zombie apocalypse. They all looked pretty badass, but I must admit this Chevrolet Silverado Black Ops Concept is the most realistic looking vehicle that I think is the best for the zombie apocalypse.
Having a bunch of guns strapped to the the vehicle and a giant metal bumper on front isn't enough to help you survive in a world full of zombies. However, the Silverado Black Ops has several other essential features that makes it useful for any kind of desaster. Zombie-proof Truck Vault storage unit – Check. A generator -Check. Solar power pack – Check. Gas masks, gloves, military first aid kit – Check. This ride has it all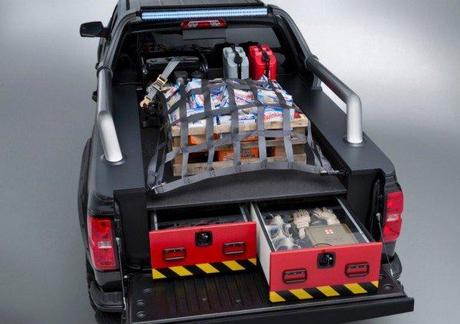 You may also like: This Zombie Apocalypse Ride Will Keep You Safe From Zombies
Chevrolet Silverado Black Ops Concept is something I would definitely like to see in a show like The Walking Dead.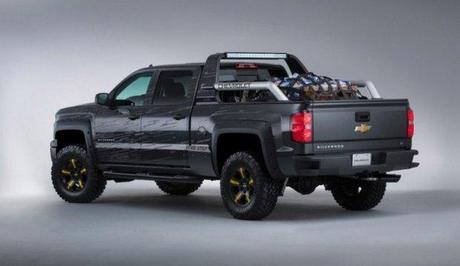 [Via:  Chevrolet Silverado 'Apocalypse Ready' Black Ops Concept Geekologie]
(All the images, trademarks, logo's shown on this post are the property of their respective owners)
Follow @nrjperera - Roshan Jerad Perera