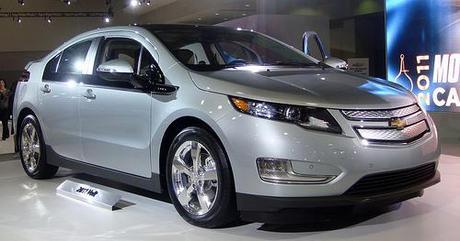 A little over a month ago, Chevrolet announced it would begin displaying window stickers highlighting the environmental features of its vehicles sold in the U.S. "Ecologic is simply a recognition of our systematic attention to environmental responsibility and our commitment to monitoring our progress as we continuously work to reduce our environmental impact." These environmental facts, which will be categorized by manufacturing, driving, and recycling, will appear on all Chevrolet vehicles beginning later this month with the model year (MY) 2013 Chevrolet Sonic.
By focusing on manufacturing, Chevrolet says it will look for ways to further reduce, reuse, and recycle the resources used to create a vehicle on the assembly line. As one example, it points to the LEED Gold Certified Lansing Delta Township Assembly Plant, which is expected to save over 40 million gallons of water and 30 million kilowatts of electricity by 2016. Chevrolet also points out that many of its manufacturing plants are landfill free, use landfill gas or solar power for a portion of their energy needs, and that the company plans to reduce its carbon emissions by 8 million metric tons in the next couple of years.
Though reducing the ecological footprint of a product during every stage of its lifetime is vital, it is well-known that vehicles emit the greatest amount of pollution during their use. While the Chevy Volt has had a rough start, more promising vehicles like the Cruz Eco and Sonic deliver excellent fuel economy at an affordable price. To accomplish this, Chevrolet decided to forgo electrifying the vehicles, and instead focused on using more light-weight components, improving designed aerodynamics, and building a more efficient drivetrain. Chevy will also continue to introduce technologies such as turbo-charging, cylinder deactivation, and direct injection to further reduce fuel consumption. An article by Car and Driver goes into more depth on some of these technologies.
After a Chevrolet has reached the end of its lifespan, the company states that on average nearly 85 percent of the materials in its vehicles can be recycled. This not only conserves resources and reduces waste, but, in a nod to cradle-to-cradle thinking, some of the steel can be repurposed to design new automotive parts.
Image