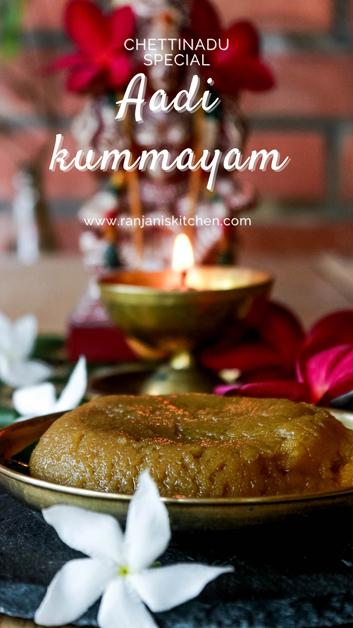 chettinadu special aadi kummayam - kummayam recipe is famous in chettinad cuisine. There this kummayan is served in marriages and for neivedhyam during aadi month on tuesdays and fridays.
What is aadi kummayam?
Aadi kummayam is a traditional recipe from chettinad cuisine. It is very healthy for bones because of the presence of urad dal(ulutham paruppu). The preparation of the recipe is similar to ulunthu kali. In uluntham kali, we use gingelly oil. Here in this kummayam recipe ghee plays a major role. Dont hesitate to add more ghee. It melts in mouth like ghee mysore pak. I heard from people in karaikudi that this aadi kummayam is also they call as aadi koozh and this recipe is served is marriage for "idai virunthu" which means while tea time they serve with bonda and tea, they serve this aadi kummayam also for sweet.
Health benefits of kummayam recipe:
It strengthens the bones.Especially in chettinad they give this recipe to the girls after they attain puberty to strengthen bones. Also it strengthens uterus so it is good for the pregnant women.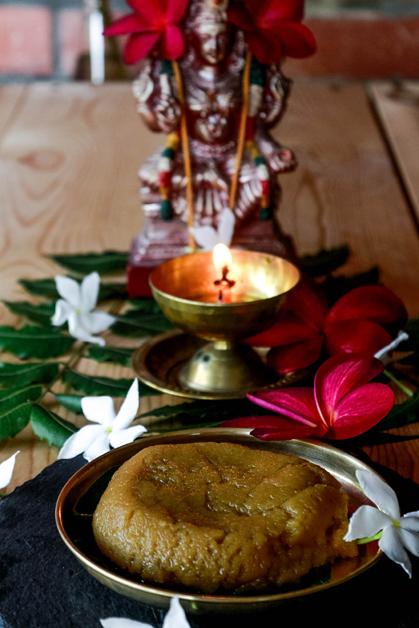 Serving suggestions & shelf life:
Serve this kummayam hot. You can top with some ghee while serving. You can refrigerate this prepared kummayam for upto 2 days. While eating, let it come to room temperature and heat with ghee again.
You can store the kummayam powder for more than a month. If you are making in big batch, grind it in flour mill.
Variations:
Palm jaggery - traditionally this kummayam recipe is made using 50% of jaggery and 50% of palm jaggery. Some using palm jaggery alone. I used jaggery. So its your choice so use depends on availability.
Roasting - roast all the ingredients till golden. Do not burn the ingredients as it will make the recipe bitter.
Sieve - my suggestion is do not skip sieving the flour. The fine texture is mandate for this kummayam. Then only you will get melt in mouth aadi kummayam.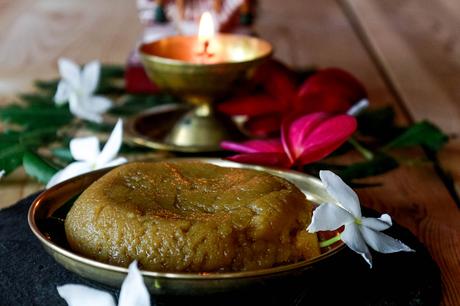 Festival recipes:
Ingredients:
To make kummayam powder:
To make kummayam:
video for aadi kummayam:
how to make kummayam recipe:
Heat a strong bottomed kadai, dry roast urad dal, moong dal and raw rice separately until it becomes light golden.
Transfer to separate plate and cool lightly. No need to cool completely.
Grind in a mixie to fine powder. Now sieve it to get more fine texture.
In a sauce pan, add 1 cup of jaggery and 3 cups of water. Let it boil until the jaggery completely dissolves and keep aside.
Measure 1 cup from sieved kummayam powder and reserve the rest to make kummayam later.
In the same wok, add ¼ cup of ghee, add 1 cup of kummayam powder and roast in low flame until the nice aroma comes.
In this filter the jaggery syrup we made.
Immediately mix using whisk without forming lumps.
You can see the kummayam starts thickening. Now you can use the ladle.
Add some ghee little by little and stir well.
Once the kummayam becomes rolling consistency as in picture and video,turn off the flame.
Serve hot topped with ghee.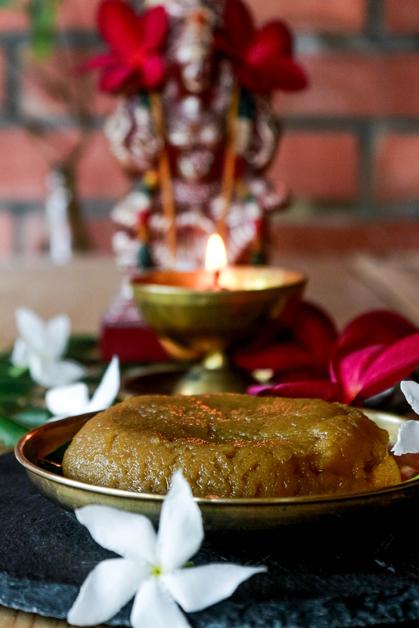 (Visited 51 times, 1 visits today)