chettinad style egg pepper fry recipe / muttai milagu varuval - spicy egg roast in Chettinad style. Chettinad recipes are specialized for the freshly grounded masalas to be added in the recipe. Which will give a fresh flavor to all ingredients. I made this egg pepper masala using freshly ground masala. If we ground it using a stone grinder (ammikal) it will be tastier. I am sure it goes very handy for lazy Sundays and yet you make a delicious meal with this simple egg fry accompanied with any pulav or rice varieties.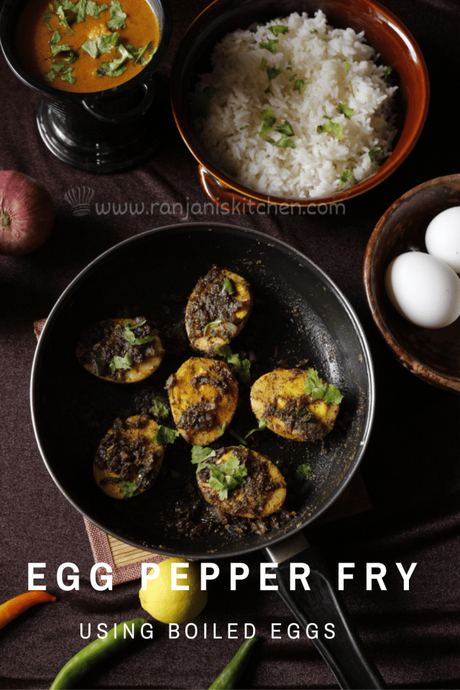 Don't consider this recipe is a time consuming one. Even it is prepared using fresh masala, it took me around 15 minutes to make ready this recipe. It can be served with any variety of rice or with chapathi.
Instead of adding the eggs directly into the masala, you can roast it in oil mixed with chili powder for a minute on both sides and then mix with masala. This egg pepper fry is a dried version. If you want to make it as semi gravy, add some tomatoes while adding onions, and then add little water to the masala. Finally, add eggs to it. This way you get egg pepper masala semi gravy and it can be good with parotta or any Indian flatbreads.
Egg is very good for health. We should consume at least one egg a day. If you are worried about high cholesterol, include only egg white. Eggs are a good source of calcium which we really need for bones and teeth.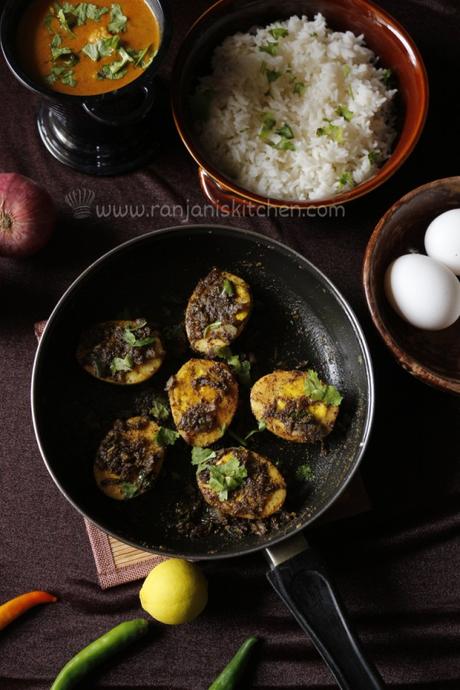 Here are some egg recipes that interest you.
Video recipe for chettinad style egg pepper fry recipe:
Some rice recipes that will pair best with this egg fry.
Check below how to make chettinad style egg pepper fry recipe with stepwise pictures:
(Visited 6 times, 9 visits today)