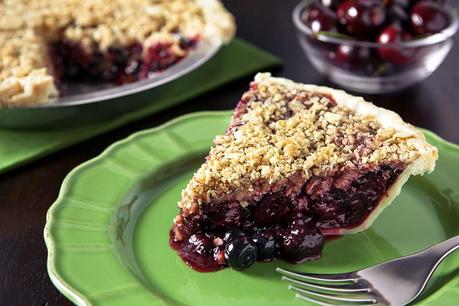 It's holiday season! I love this time of year: from Halloween through New Years things are just so festive, filled with family gatherings, days off from work, vacations, and of course – delicious food. Part of that category of delicious food are those amazing desserts that make their appearances around the holidays: pumpkin pie, sugar and spiced cookies, fruit cobblers, cheesecakes, the list could go on and on.
A lot of people have asked me how I balance my love of dessert with my passion for healthy eating around the holidays. My answer is always the same: everything in moderation – a little bit of indulgence never hurt anyone

I never deprive myself around this time of the year – but instead I just focus on portion sizes. For example, instead of 1 piece of pumpkin pie, 1 piece of apple pie and some ice cream to top it off, I'll either take half a slice of each, or just stick to one small slice of pumpkin pie. And I never scarf my desserts down, I always eat them mindfully, savoring every bite. That way it doesn't disappear in 5 seconds, and I'm satisfied after I'm done with my reasonably-sized portion.
For more tips on healthy holiday eating, check out these posts here and here.
Now, sometimes a recipe comes along that is somewhat guilt-free: either it's slightly lower in calories or fat than the traditional version of the dessert, or is higher in fiber/has more nutrients. Today's recipe, from my friends at Smart Balance, is one of those desserts: A Cherry Berry Crumble Pie with a homemade crust. The secret swap is this: by using Smart Balance Omega-3 Buttery Sticks instead of regular butter, they cut the fat by 28% without losing the great flavor you're used to in a traditional pie.
Ingredients:
Crust:
1 cup all purpose flour (The Picky Eater Swap: use whole wheat flour instead of regular all purpose flour – it works great)
6 tablespoons Smart Balance Omega-3 Buttery Sticks, cold, and cut into 1/2 inch cubes
1 1/2 teaspoons sugar
1/4 teaspoon salt
2 tablespoons water
Crumble Topping:
1 ounce sliced almonds, finely chopped
1/4 cup brown sugar
1/2 cup dry oatmeal, processed in food processor until coarsely ground
2 tablespoons flour
2 tablespoons Smart Balance Omega-3 Buttery Sticks
Fruit Filling:
1 cup pomegranate cherry juice (The Picky Eater Swap: Try sugar-free juice to eliminate some calories & sugar)
24 oz frozen pitted tart cherries, thawed, juice drained and reserved
1/4 cup cornstarch
1 cup sugar
1/2 teaspoon almond extract
1/2 cup dried blueberries
Directions:

Crust
Preheat oven to 475 degrees F.
Place all, but the water in a medium bowl.
Using a pastry cutter, or 2 knives, cut the Smart Balance Buttery Sticks into the flour to achieve a "pea" size crumble.
Stir in the water, 1 tablespoon at a time, and gently form into a ball. Do not knead the dough.
Place on a sheet of plastic wrap, top with another sheet of plastic wrap.
Press down to flatten slightly and roll to a 10-inch diameter circle.
Place dough (covered with the plastic wrap) on a dinner plate and refrigerate 15 minutes to chill quickly.
Remove the top sheet of plastic wrap from the chilled dough and place dough in a 9-inch pie pan (plastic wrap side up).
Remove the remaining plastic wrap, press down lightly to fit the dough into the pan, and set aside.
Crumble Topping
Combine finely chopped almonds, brown sugar, coarsely ground oatmeal and flour in a medium mixing bowl.
Cut in Smart Balance Buttery Sticks until mixed and crumbly; set aside.
Fruit Filling

To make filling, boil pomegranate cherry juice in a medium saucepan until reduced to 1/2 cup.
Meanwhile, mix 1/2 cup of reserved cherry juice drained from thawed cherries with cornstarch until blended.
Stir cornstarch juice mixture into reduced juice in saucepan and whisk until blended and smooth. Stir in sugar. Bring to a boil.
Reduce heat and cook and stir 2 minutes.
Remove from heat and stir in almond extract.
Mix hot liquid filling with cherries and dried blueberries.
Pour fruit filling into pie crust. Sprinkle topping over filling.
Place pie in preheated oven. Bake 12 minutes, and reduce heat to 350 degrees. Bake 35-40 minutes or until bubbly.
Cool completely before serving.
Makes one 9-inch pie, 8 to 10 servings
Per serving (crust and filling) 8-serving yield: 437 calories, 14g fat, 5g saturated fat, 0 grams trans fat, 2g polyunsaturated fat, 4g monounsaturated fat, 411mg Omega-3 fatty acids, 554mg Omega-6 fatty acids, 15mg cholesterol, 181mg sodium, 76g carbohydrate, 4g fiber, 4g protein
I hope you enjoy this recipe, and I hope everyone has a healthy, happy holiday season!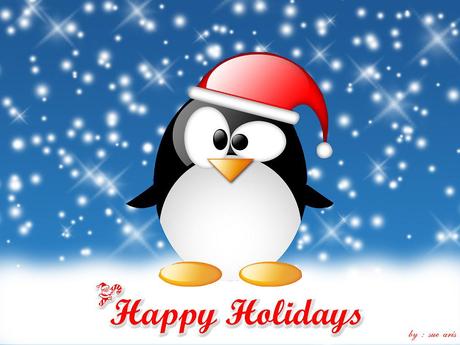 For more healthy holiday recipes, visit www.smartbalance.com