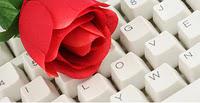 With 1 in 6 relationships starting online, it appears that the stigma of online dating has dissipated.
What's not to like about looking for a relationship online? You can screen photos and profiles before even sending or responding to a message. You can see who you are statistically compatible with and who you are probably not compatible with. If you get a creepy message, you don't have to respond.
When you're out and about, if someone approaches you all you know is what you can see and what they tell you. You can't tell how statistically compatible the two of your are. And if the guy is a creeper, you have to plan an exit strategy.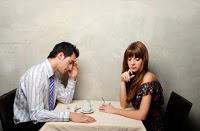 So what could go wrong with meeting something through a dating site? Aside from never truly knowing for sure that a person is who they say they are (but then again that can happen when you meet someone in person), you can't tell whether there is physical chemistry between the two of you until you meet in person.
You could be communicating with someone through phone calls, e-mails and text messages and it can seem like the two of you are perfect for each other. But then you get together and you just don't feel the spark.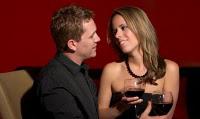 Two people that have a lot in common, that care about each other, but don't have physical chemistry are friends.
So what does that mean for online dating? Well, I think that you can meet someone out and about in the world and think that you have a lot in common, go on a couple dates and then realize that there isn't chemistry between the two of you, which is exactly what could happen with meeting someone online.
Whether you meet someone in person or online, you're taking a risk and seeing if there is anything there.
xoxo Nickie