The large Show Gardens are arguably the main stars of the Chelsea Flower Show. Okay I hear some grumbling out there that it should be the Floral Marquee exhibits but you can't deny that this is the main draw for a majority of those visiting the show, as well as those who keep an eye on the media coverage.

Medal results are out and there are loads of photos with long commentaries out there so I'll make this one simple. Without further ado here are some (or most) of them with a few simple commentaries from yours truly... 
RBC Waterscape Garden designed by Hugo Bugg - Gold Medal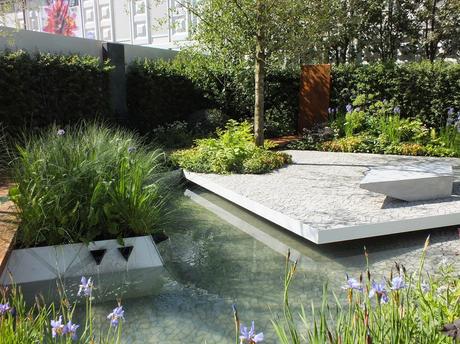 We both loved this garden, with its beautiful planting and angular and architectural hard landscaping. The attention to detail was amazing and we weren't surprised at all that it won Gold.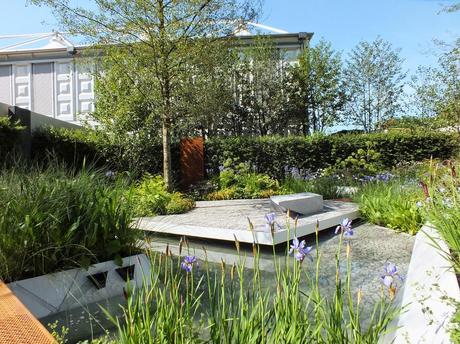 The Telegraph Garden designed by Tommaso Del Buono and Paul Gazerwitz - Gold Medal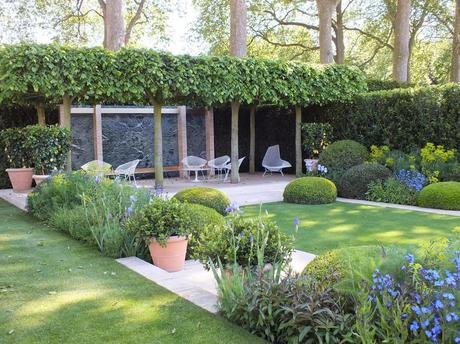 I must admit, when I first saw the graphical presentation of this garden I was underwhelmed but it turned out to be a lot better once executed in real life. So much so that we put this as one, if not our favorite of the show gardens. The attention to detail is astounding, the materials used and planting were exquisite. A very elegant garden.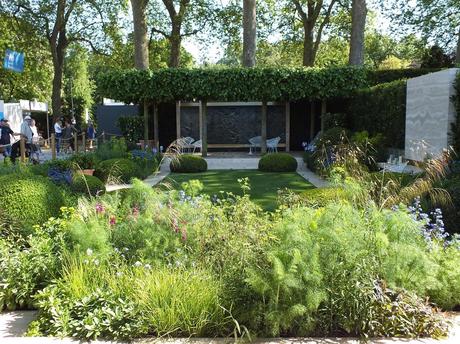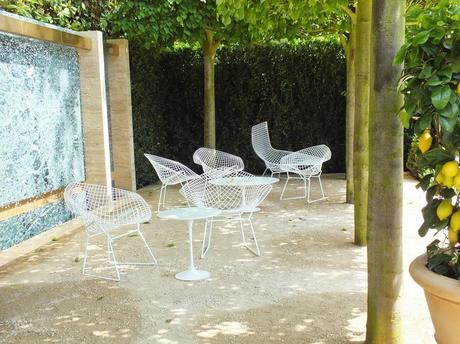 The Extending Space designed by Nicole Fischer and Daniel Auderset - Silver Gilt Medal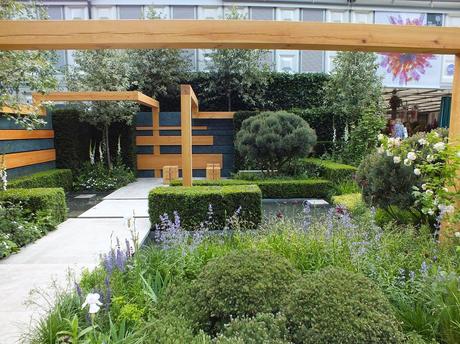 Nicely executed, and a garden that has also reminded us of Joe swift's Chelsea offering from last year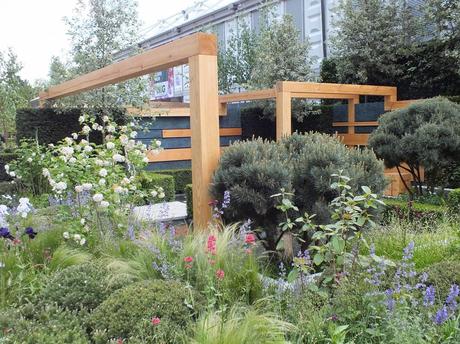 Positively Stoke-on-Trent designed by City Council with Bartholomew Landscaping - Silver Gilt Medal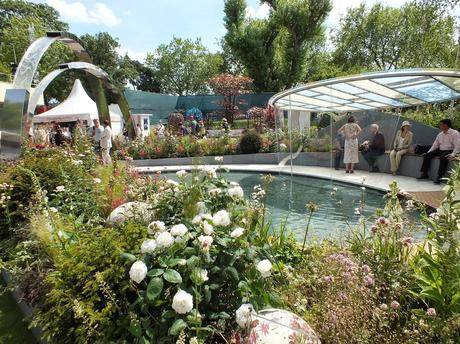 As soon as I lived in the UK one of the cultural nuances I have picked up was that, despite having a pottery heritage Stoke-on-Trent later on developed some sort of an image problem (that's not my personal judgement, just a cultural observation). I have to say I take my hat off to their city council for supporting initiatives such as this to help shake off their old image, into a new one that is bright, positive, and modern - as is implied by their garden.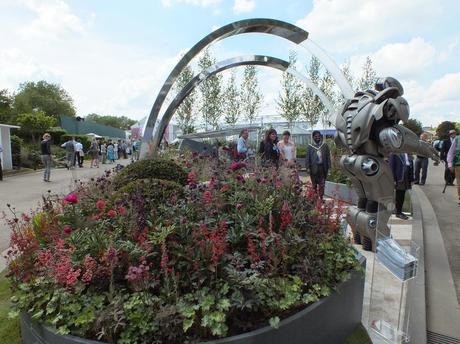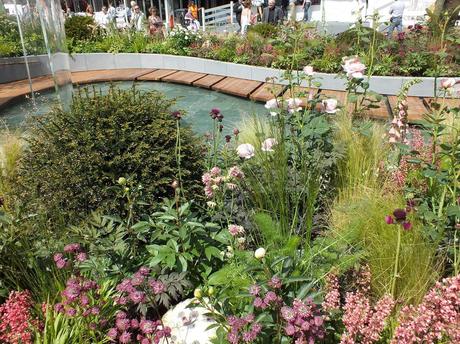 I LOVE that floating walkway!
The BrandAlley Renaissance Garden designed by Paul Hervey-Brookes - Bronze Medal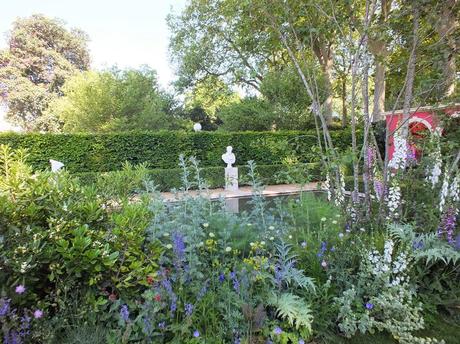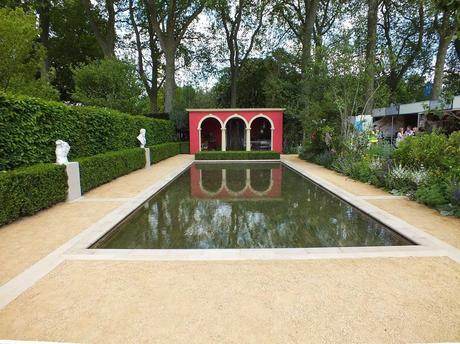 My first thought when we approached this garden was 'Where are the plants??' (Well they are on the sides) but getting to know more about the brief the designer deliberately kept the front and immediate sides of the pool bare to make it look more continental, planted up it might look more 'English'. Fair play.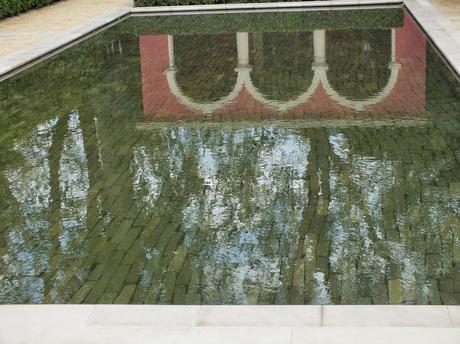 I am curious though as to what the judges thoughts are that made them arrive to their decision. On a personal note, the bare areas did remind me of parks and garden in continental Europe in the summer, wherein heat and consequent droughts can get intense that un-irrigated green spaces dry up leaving patches of bare earth.
Laurent-Perrier Garden designed by Luciano Giubbilei - Gold Medal and Best in Show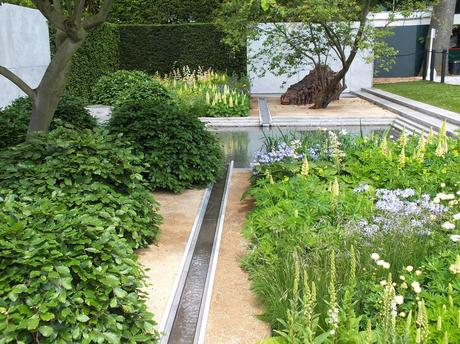 Rills...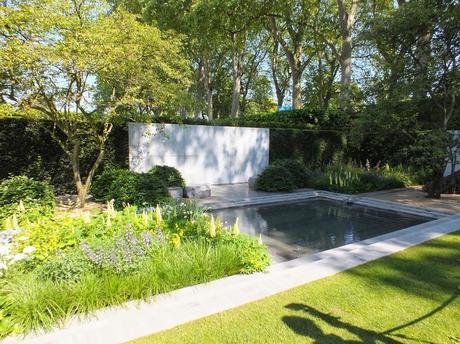 Stones...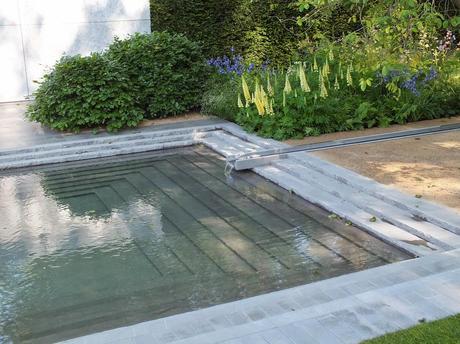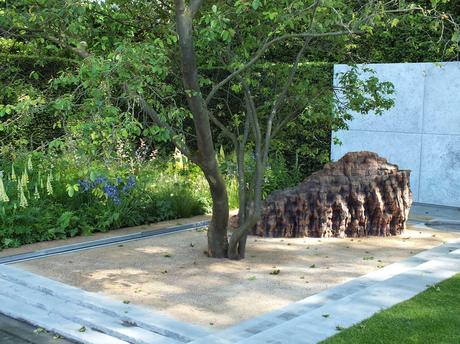 No Man's Land designed by Charlotte Rowe - Gold Medal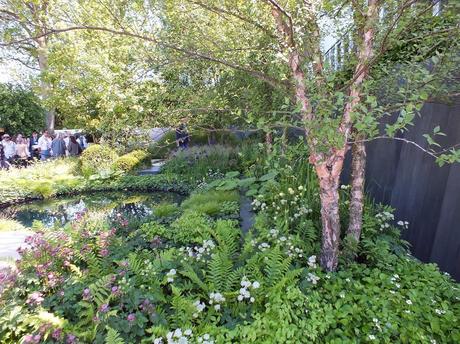 We liked it but definitely one of those gardens that you have to read the brief first in order to understand its elements and symbolism.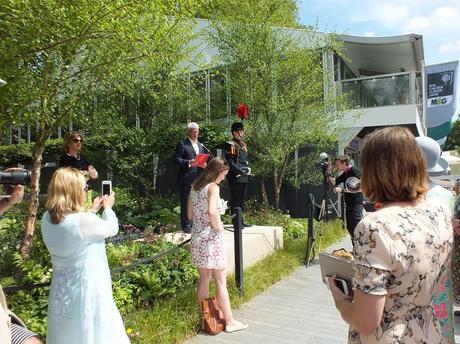 Jeremy Paxman reading a Poem by World War I poet Wilfred Owen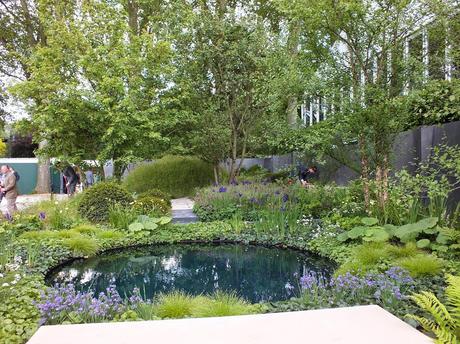 Vital Earth The Night Sky Garden designed by David and Harry Rich - Silver Gilt Medal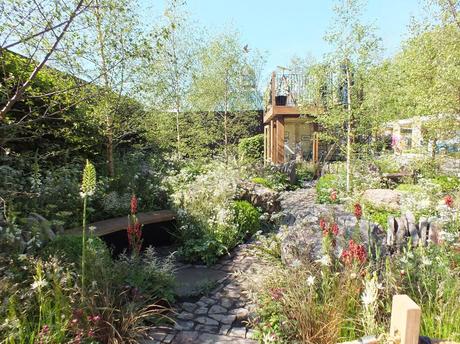 One of our favourites, nicely executed with superb hard landscaping and airy planting.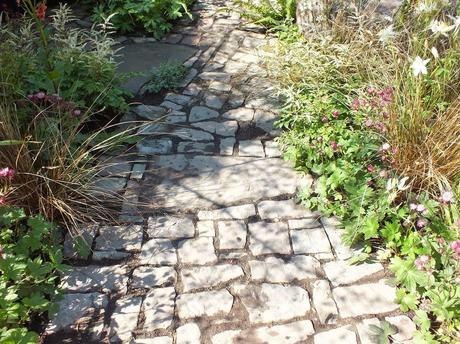 Help for Heroes - Hope on the Horizon designed by Matt Keithley - Silver Gilt Medal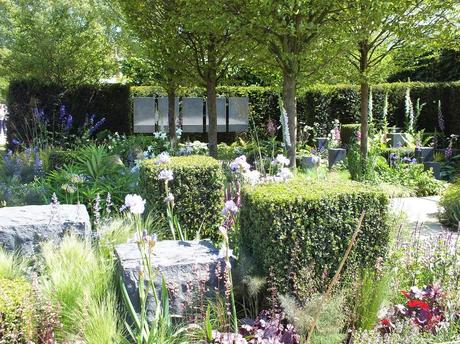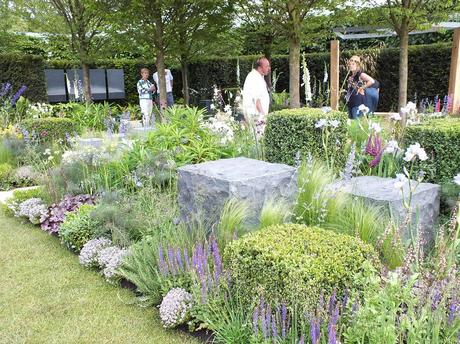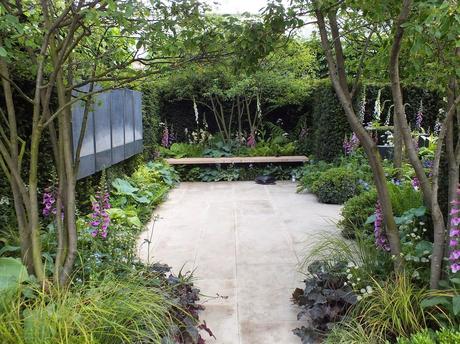 Cloudy Bay Sensory Garden designed by Andre Wilson and Gavin McWilliam - Silver Gilt Medal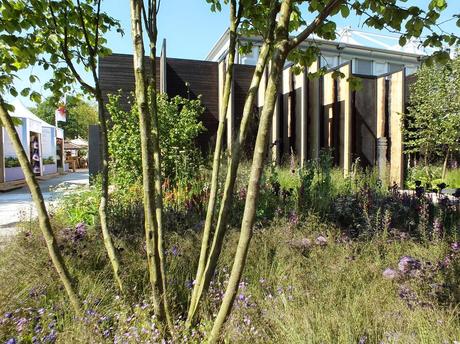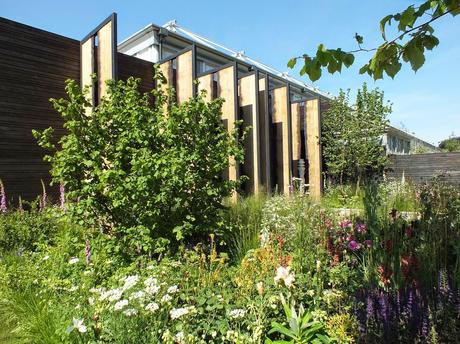 Charred wood....shudder...
The Massachusetts Garden designed by Susannah Hunter and Catherine Macdonald - Silver Medal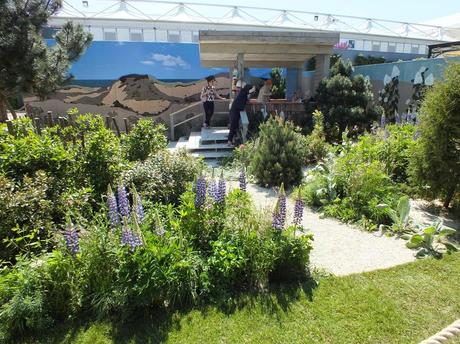 Perhaps it would have fared better if the back panels were taller?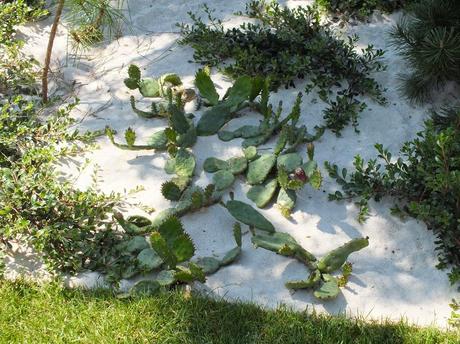 A spot of Danger Garden!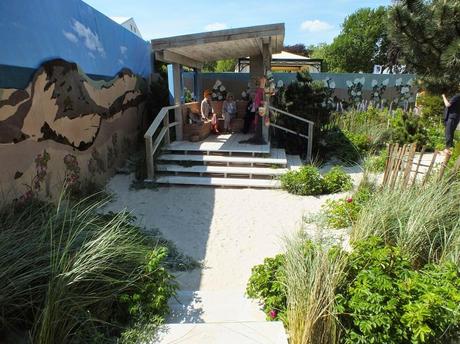 Alan Titchmarsh's Britain in Bloom Garden (RHS Special Garden hence not for medal contention)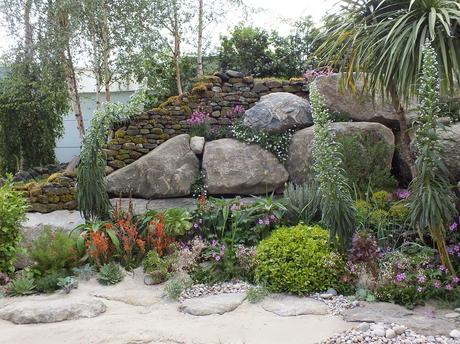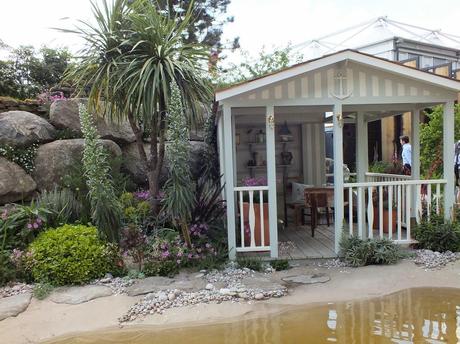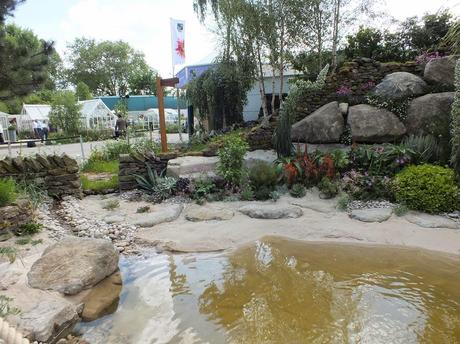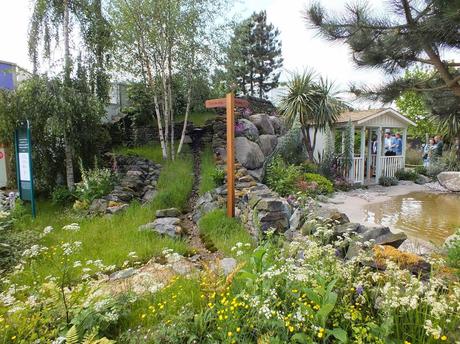 I liked it, in 'Groundforce Garden' sort of way...
A Garden for First Touch at St. George's designed by Patrick Collins - Silver Gilt Medal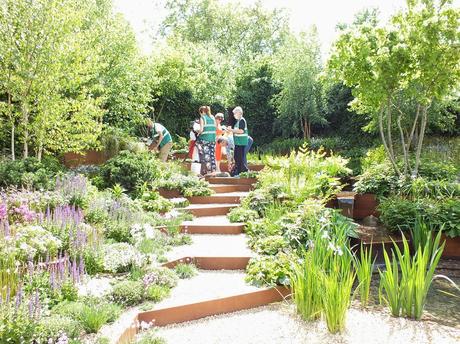 The last show garden we've seen just before we were about to leave. BBC were busy filming then so alas I only took one photo.
The Brewin Dolphin Garden designed by Matthew Childs - Silver Gilt Medal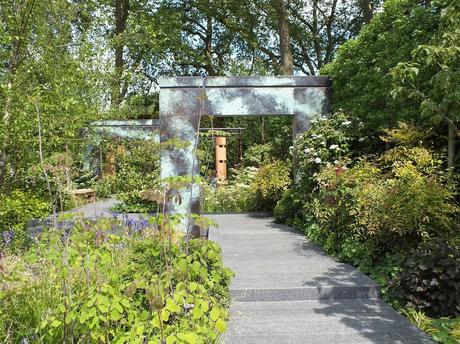 The Homebase Garden 'Time To Reflect' (Alzheimer's Society) designed by Adam Frost - Gold Medal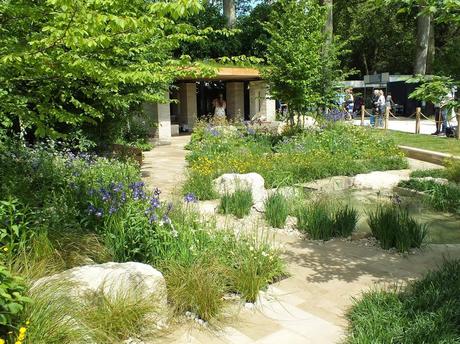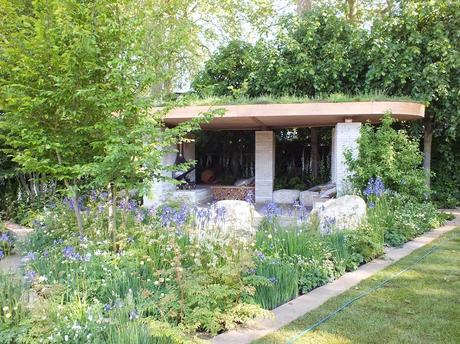 The M & G Garden designed by Cleve West - Gold Medal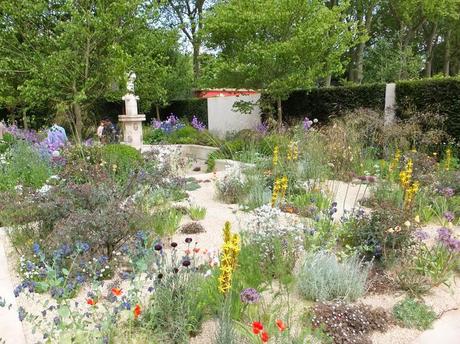 It didn't disappoint, again a garden that looked much better in real life than what was suggested in illustration.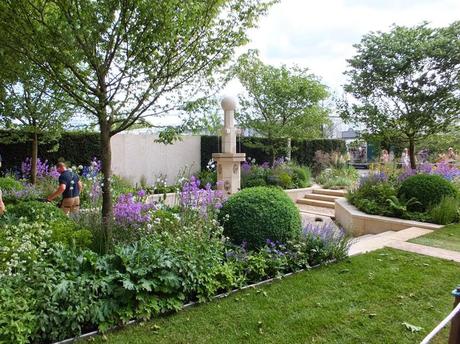 So there you go, the Show Gardens at this year's Chelsea Flower Show. Up next will be the Fresh Garden and snap shots of the exhibitors at the Floral Marquee. Then afterwards 'regular programming' will resume.

Mark :-)