Again... on 
pinterest
 (Which means it's pretty great... I mention it ALL the time and use it all the time. It's awesome), I found a wonderful, complicated recipe. Complicated for me.... not too complicated... just has a lot of steps. This recipe is from brandysbaking.blogspot.com . She has a cute blog with tons of recipes that are mouth watering good. I decided to try this recipe on my own. It just looks so good and I love cream cheese! And this is perfect!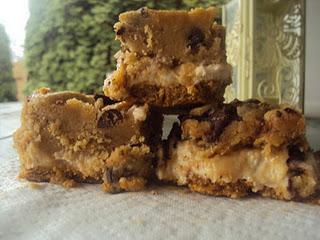 Here is what you will need...
For the crust:
       ~1 1/2 cups graham cracker crumbs
       ~5 tablespoons butter, melted. 
     For the cookie dough (I made my family's recipe... so I can't give that out, but I can give Brandy's from the recipe.)
     ~5 tablespoons unsalted butter, room temperature.
     ~1/3 cup packed light brown sugar
     ~3 tablespoons granulated sugar
     ~1/4 teaspoon salt
     ~1 teaspoon pure vanilla extract
     ~3/4 cup flour
     ~2/3 cup chocolate chips
For the cheesecake filling
     ~10 oz. cream cheese, room temperature
     ~1/4 cup sugar
     ~1 large egg, room temperature
     ~1 teaspoon pure vanilla extract
Preheat the oven 325 degrees. 
Get out a 8" square pan, and line it tin foil and then spray with cooking spray...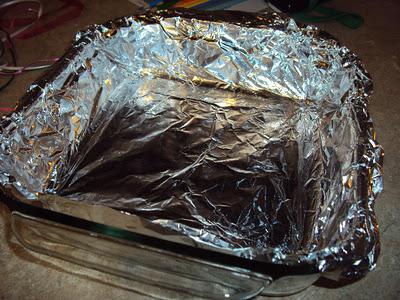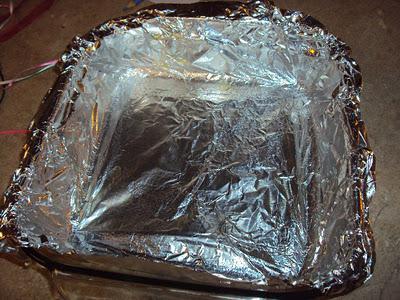 Now, get out the graham crackers for the crust. I have a special way of making graham cracker crumbs.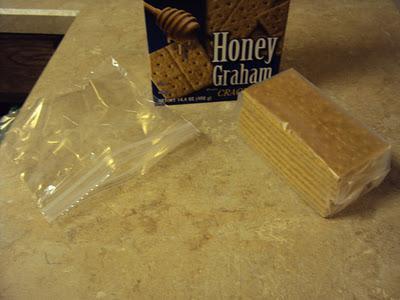 Break in half a graham cracker... put the halves in a plastic ZIPLOC bag...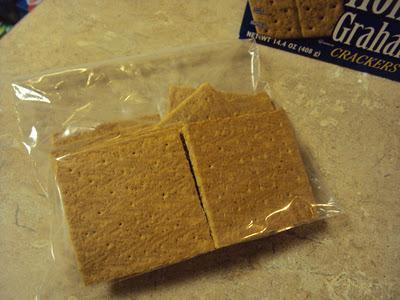 THROW IT ON THE FLOOR AND JUMP ONTO THE BAG! And keep smashing it!!! (I don't know where my hammer went to smash things chicken and crackers for things. I wish I knew where it was...) Or you could do this with a rolling pin, but I think jumping on it is much more entertaining. 
Keep jumping on it (It may take a while... or you cold kneel on the floor and smoosh the crackers into crumbs with your knuckles.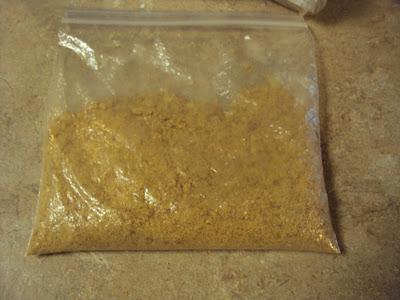 Now, measure it out. Make sure you have One cup and 1/2 cup of graham cracker crumbs. If you don't from the 8 halves of graham crackers... do the jumping on the bag again with more halves and you should get the amount you need.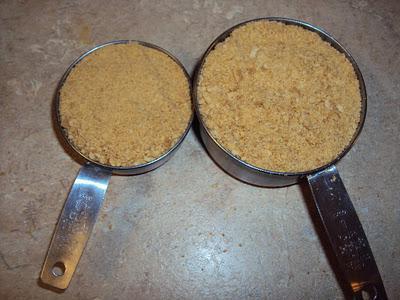 Pour the graham cracker crumbs into a mixing bowl, melt the butter... and pour the butter into the mixing bowl with the graham crackers in it. Mix it up and then pour the graham cracker and butter mix into the pan with foil and cooking spray. Press down with your fingers and make it flat.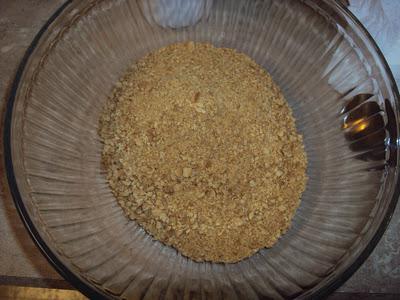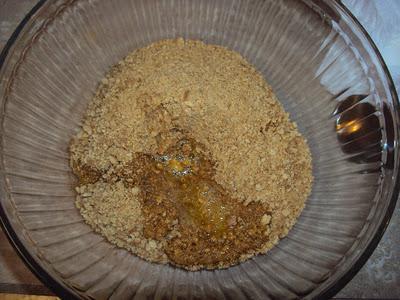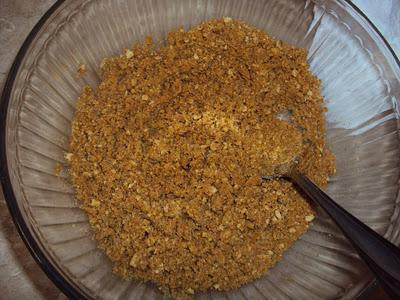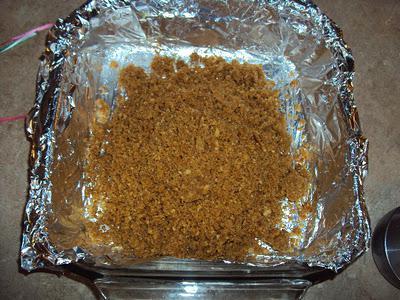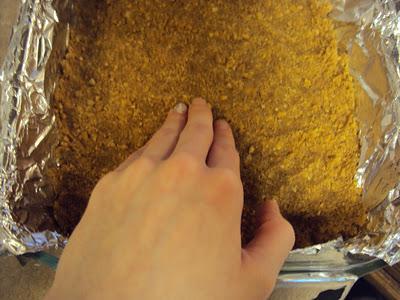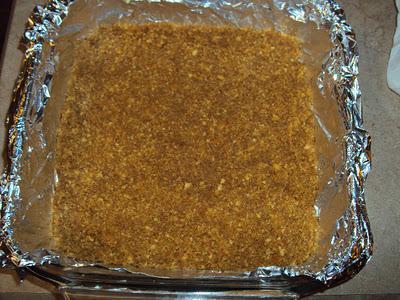 Now, bake this for 6 minutes and then set aside. LEAVE THE OVEN ON! 
Now make the cookie dough :) I made my family's recipe :) So that's why there are no pictures. Yes... it is that secret. :)
Now for the cheesecake filling...
In a mixing bowl... mix the cream cheese and sugar. MIX THEM FIRST BEFORE YOU ADD ANY OTHER INGREDIENTS!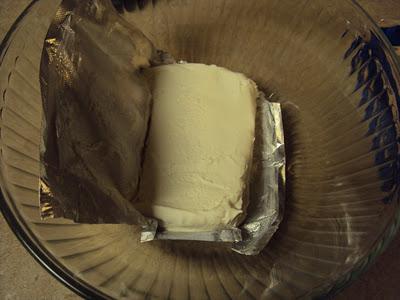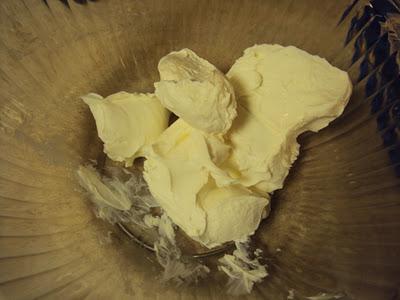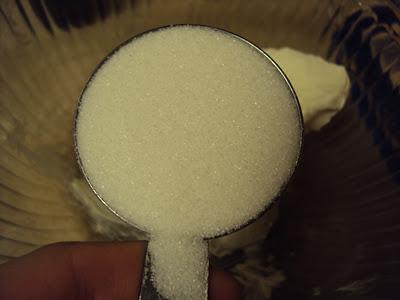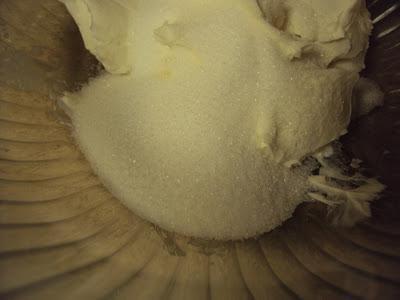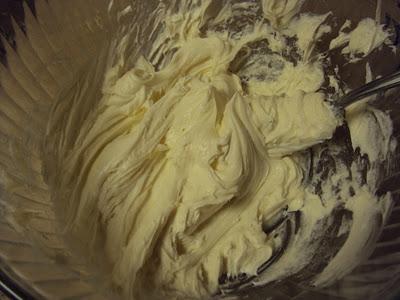 Now add in the egg and vanilla... and mix!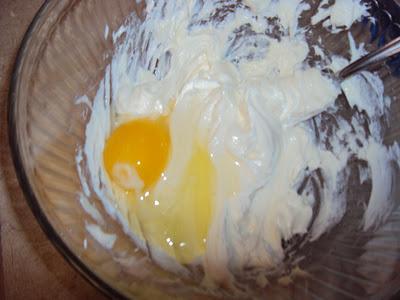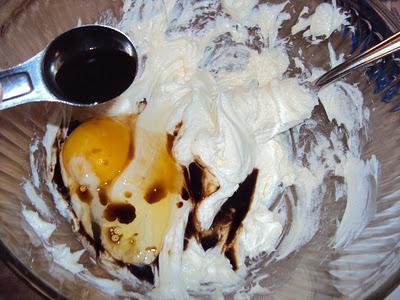 Looks a little like intestines....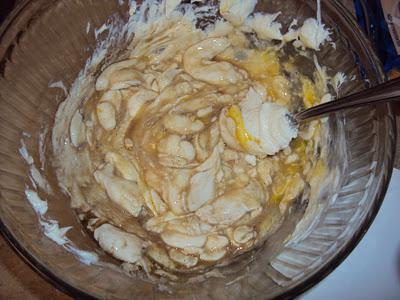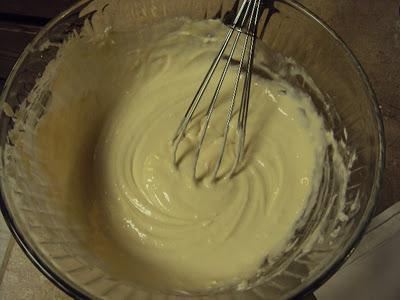 Pour the mix into the graham cracker crust and spread it around.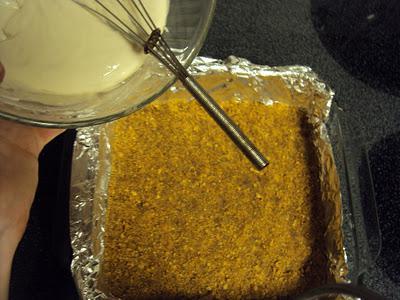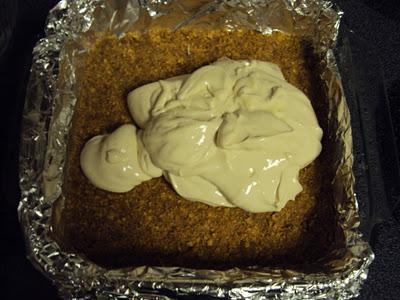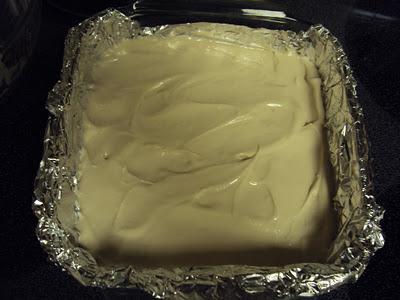 Now take the cookie dough (I had mine in the fridge) out of the fridge, if you kept it in the fridge... and make clumps with your hands and set it on top of the cheesecake filling :)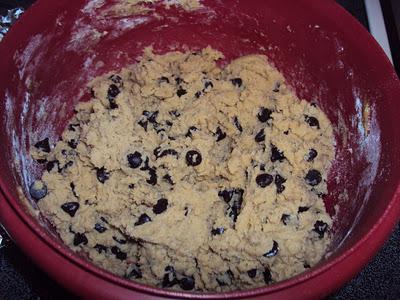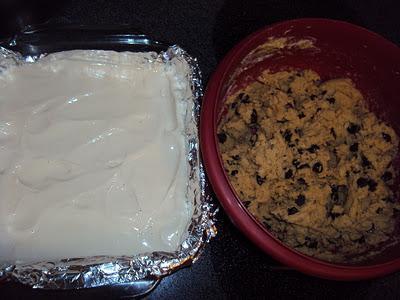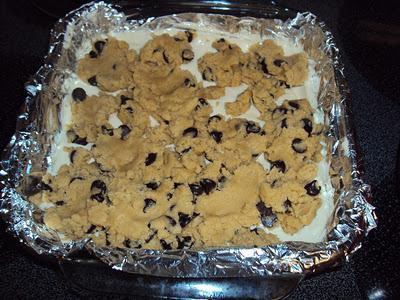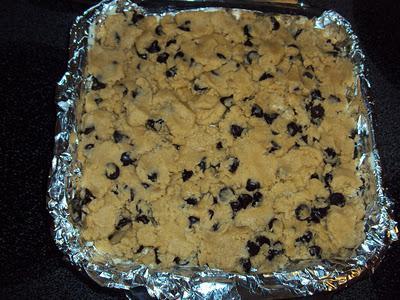 Bake this at 325 degrees for 30 minutes... remove from the oven and let cool. Then stick it in the fridge for about 12 hours. (Leave it in overnight for best results). You can leave it in there for just a couple hours if need be, but the best results happen after you leave it in overnight.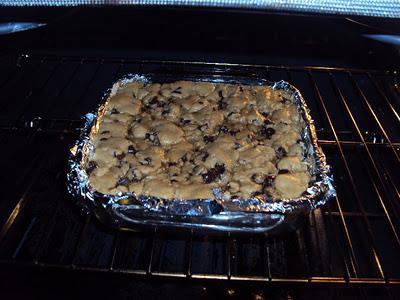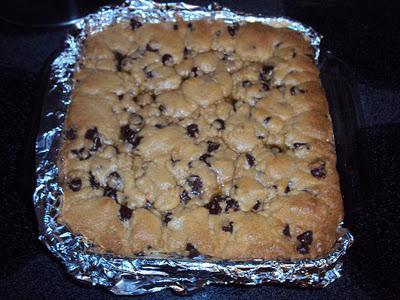 (TODAY NOW!)
They are firm now!! :) And not soggy! I was so worried they would be soggy!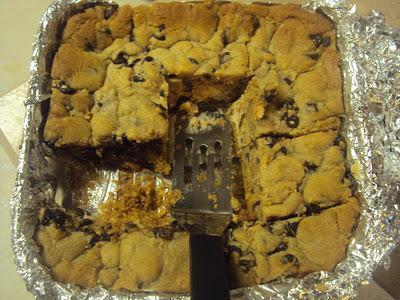 So, cut up and serve!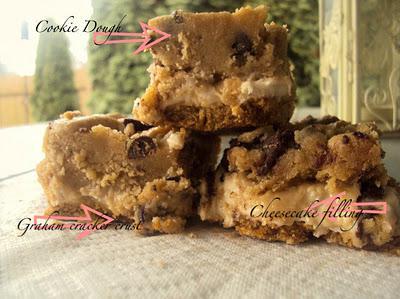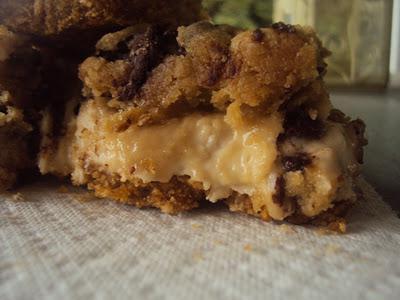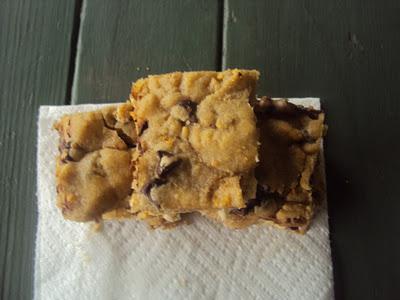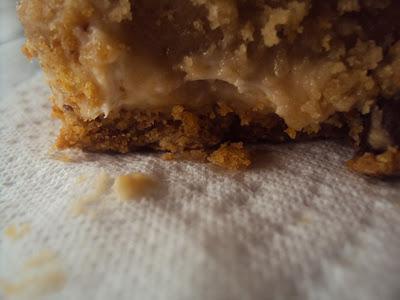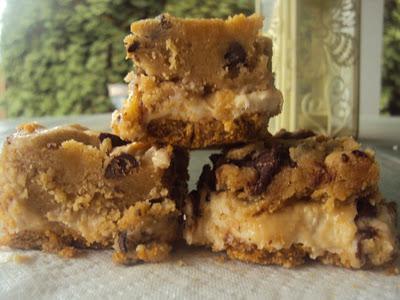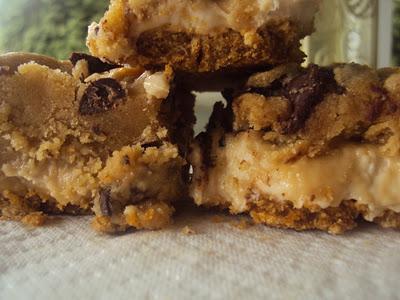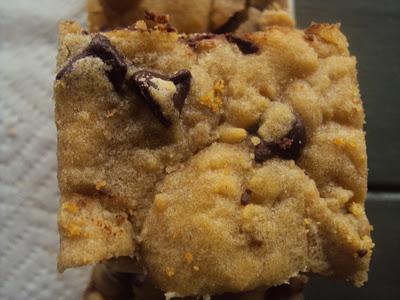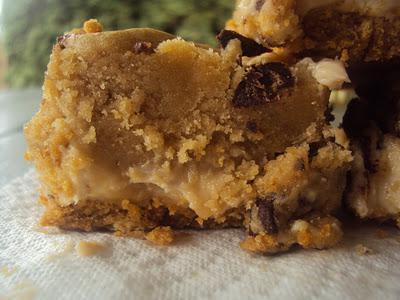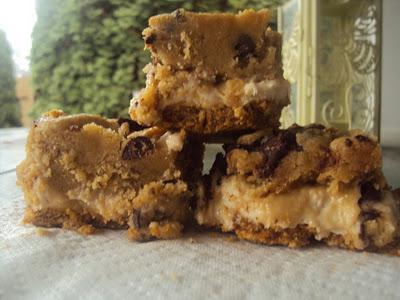 SO YUM!!!