0 Flares
0 Flares
×
New to little Indiana? Subscribe for free to my RSS feed. Thanks for stopping by!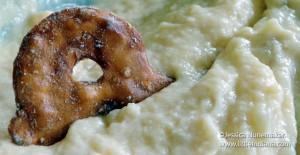 Cheese Fondue Recipe
Surprisingly economical, this filling cheese fondue recipe makes a great snack or even a meal!
I wasn't sure how Kid #2 would take to this. He has a thing for peanut butter sandwiches but he dug in and really enjoyed this hot cheese fondue recipe.
Serve it with toasted bread cubes, fresh vegetables like broccoli, carrots, and cauliflower, and pretzels for an easy and healthy option! From Taste of Home Comfort Food 2009.
Cheese Fondue Recipe
Print Cheese Fondue Recipe
Rating: 51
Prep Time: 10 minutes
Cook Time: 5 minutes
Total Time: 12 minutes
Yield: 2 Cups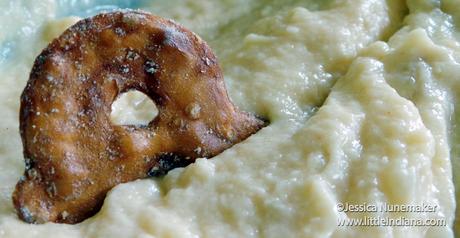 From Taste of Home Comfort Food 2009.
This is destined to become a regular in our meal rotations. I can't think of a more fun and easy lunch! Yum!
Ingredients
1/2 Cup Nonfat Dry Milk Powder
1 1/4 Cups Water
1/2 Cup Onion, Minced
1 Garlic Clove, Minced
3 Tablespoons Butter, Cubed
3 Tablespoons Flour
1 teaspoon Chicken Bouillon Granules
1/8 teaspoon Hot Pepper Sauce (I used Buffalo and closer to 1 teaspoon)
1 1/2 Cups Shredded Swiss or American Cheese
1/3 Cup Parmesan Cheese
Assorted Fresh Vegetables, Bread Cubes, and Pretzels
Instructions
Combine Milk Powder and Water. Set aside.
In a large skillet, saute Onion and Garlic in Butter until tender.
Stir in Flour and Bouillon until combined.
Add Pepper Sauce and reserved Milk.
Bring to a boil, cooking and stirring for 2 minutes or until thickened--but not too thick!
Stir in Cheeses until melted.
Serve warm.
Schema/Recipe SEO Data Markup by ZipList Recipe Plugin2.0
http://littleindiana.com/2013/04/cheese-fondue-recipe/
Photos are the Property of little Indiana. Do Not Use Without Permission.
Find pictures in Indiana on my Flickr photostream or on the new little Indiana Tumblr blog.
Just don't forget to tell 'em that  little Indiana sent you!
Don't miss a moment. Subscribe to little Indiana and receive instant updates to stay on top of everything "little."
little Indiana: Where to Stay, Play, and Eat in Small Towns in Indiana. Discovering Indiana's best small towns! Now get little Indiana on your Kindle.
Targeted. Relevant. Affordable! little Indiana advertising.